Search our site:

Christian Christmas


Keeping Christ in Christmas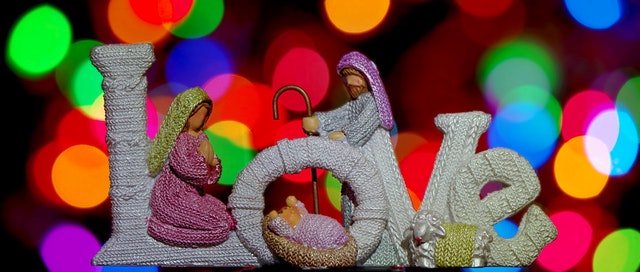 Let's celebrate a Christian Christmas by keeping Christ in CHRISTmas as the very center of our celebrations!

In a day and age where the holidays (holy days) have become more about selling a product, it's that much more important for us to keep "Jesus as the reason for the season" as our focus for ourselves, our families and our churches.
Traditions & Object Lessons:

Christmas traditions are important in creating lasting and precious memories in families. They give children a sense of roots and continuity as traditions are repeated each holiday season and eventually even passed down to further generations.  These impact our lives both now and for eternity.
One of the greatest traditions we have as a family is reading the Christmas story in the Bible.  We used the Nativity set along with fun activities and Scriptures from the Gospel of Luke and Matthew.  When the kids were younger, we read it to them, but as they grew older, we would read it out loud together or in parts.
Christmas is an ideal time to instill a wonder and love for Christ in our family's lives. So many of the decorations and trimmings of Christmas can be used as wonderful Christian Christmas object lessons too! Discover how bells announce joy and the color of Christmas lights can teach important facts about Jesus! Everything from the Christmas tree to Christmas candies have so much more to offer and help us keep Christ in Christmas!

25 Days of Christmas Countdown

This is also a perfect opportunity to use a Christmas Countdown to help your family or church group to focus on Christ during the 25 days of Christmas!
Here are twenty-five "Journey with Jesus to Christmas" countdown on-the-go, active, object lesson devotions with Bible verses to help us keep our focus on the true reason for the season!  Each day snap a photo of each item for a visual and use as a photo challenge on Social Media, or with your family, small group, friends or just for yourself.  It's a fun way to enjoy the presence of Christ each and every day as we look towards celebrating His birthday! 
Christmas Bible Lessons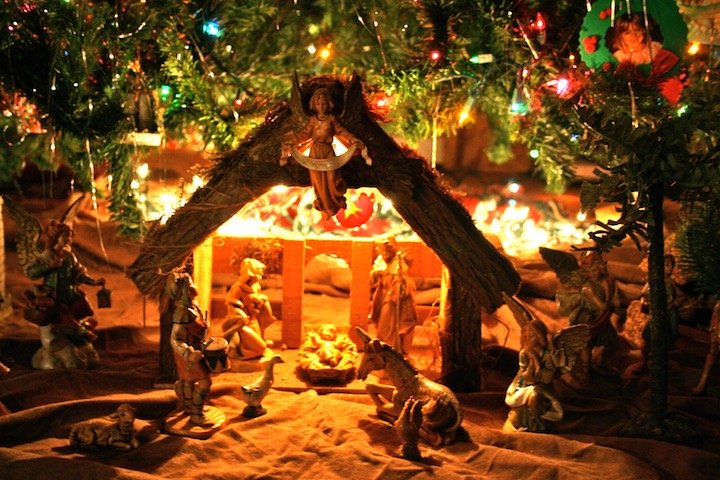 When we've heard a story many times, we tend to think we know it all, yet God wants to continue to show us something new and stir awe and wonder within our hearts.  
These free Christmas Bible study lessons may be used with any age.  We have included a basic Bible lesson script with a variety of interactive options for different ages including children, youth and adults. 
Maybe you or someone you know needs a recipe for joy that's found in our Christmas devotion!

Christmas Scavenger Hunt
Who doesn't enjoy the challenge of searching and finding certain objects?!  We've created a few Christian Christmas scavenger hunts for you which are great for both church groups and families, or invite your neighbors and share the love of Jesus with them too in a fun way!
Christian Christmas Ornaments
Salvation Nail Ornament

At our house, we have the tradition of hanging The Christmas Nail first on our tree. After searching for that type nail and thinking of other ideas, I ended up with the idea for The Salvation Nail. It's simple to make and can be a Christian Christmas ornament used each year to remember and share the story of the Gospel!
This year we're in the midst of moving from one home to another; therefore our Christmas decorations are packed away. We've decided to go the "old-fashion" route and make our own decorations.
I found several really neat homemade Christmas ornament ideas, and we even plan to string popcorn & maybe cranberries! Time together is one of the most priceless gifts we can give to our family at this special time of year. Creating ornaments, singing Christmas carols, sharing Christmas object lessons we see will just be a few of the ways we'll be creating fun family memories!
| | |
| --- | --- |
| Other great Christian Christmas ornaments to make include: | |
Chrismons
Chrismons or "Christ monograms" are Christian faith symbols which are used for Christmas decorations and tree ornaments.
Chrismon patterns can be used in a variety of ways to be traced and decorated by children.
Adults may also create these beautiful beaded and felt Chrismons or use cross stitch patterns to make wonderful Christmas accents and decorations for churches.  Or this beautiful Chrismon star snowflake pattern may be used to cut a wonderful three-dimensional Chrismon.
after Christmas
The "Lull" before a New Year, December 26th – December 31st , usually becomes a time of reflection.  It's a small gap in which we reflect on the past year, both the successes and regrets, while also looking ahead to a new year filled with possibilities.  One of the best steps we can take during this time is to -
---
Special note: We do preview the websites to which we link, but are unable to peruse them completely. We try to check others' faith statements and make sure they do profess Jesus Christ as God's Son and salvation is found only in Him. It must, however, be your responsibility to personally dig into God's Word and allow the Holy Spirit to be your first and final teacher on all subjects.

"Our website may contain affiliate marketing links, which means we may get paid commission on sales of those products or services we write about. Our editorial content is not influenced by advertisers or affiliate partnerships. This disclosure is provided in accordance with the Federal Trade Commission's 16 CFR § 255.5: Guides Concerning the Use of Endorsements and Testimonials in Advertising."
---
Creative Bible-Bits Newsletter:

Let us help you keep up with what's new at Creative Bible Study with free Bible study lessons and ideas straight to your email!  Your information will be kept confidential and not be used for solicitation.

Free Ebooks: