Search our site:

What Is An Object Lesson?
What is an object lesson?
Everywhere we look there are object lessons that can teach us about God.  He wants us to know Him and has placed His identifying marks all over our world and lives to point us to Him!  He leaves "Godprints" everywhere!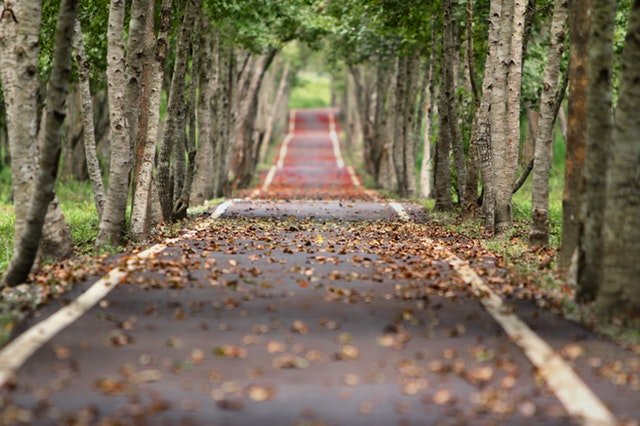 How can we join God in making Him known to others whether our own family, through a ministry at church, in our neighborhood, or on a mission trip? 
We look around and think, "What is an object lesson," and then turn objects into spiritual lessons!
Think about it...we get our example from Jesus!  He loved to teach in parables which are earthly stories that taught spiritual truths.  Jesus knew how to connect things people already knew about to spiritual truths He was wanting them to see. 
This technique not only captured people's attention, but help them understand the lesson better and remember it!  Try creating your own object lesson!
What is an Object Lesson:


How to Write & Use An Object Lesson
Simple 5 Steps to Creating & Writing an Object Lesson:

Step 1:  Pray First!

Always begin the creation or teaching of any lesson with prayer because without God's anointing power, it isn't going to change lives!
Step 2:  Choose Your "What"

You can begin with "what" object you want to use for a lesson or "what" lesson you want to teach with an object.
I may be wanting to tie my Bible lesson into a theme for football.  Therefore, I am choosing my object first - maybe a football uniform.
Or I may be teaching a lesson on forgiveness and need to think of what object could be used to teach that.
Step 3:  Think About Your "How"

How can I relate this object (a football uniform) to God's Word?  Ask yourself questions about its use, its purpose, where its found, etc.
A football uniform is used for protection and to identify someone as a team player.  That makes me think of the armor of God!
Step 4:  Locate Scripture

 It is vitally important that you include Scripture, God's Word in your lesson!  The object can only go so far; it is the Bible along with God's Holy Spirit that will change lives.
Step 5:  Tie It All Together

Jesus would tell the story and then tell the meaning behind it.  Begin your object lesson by showing your object and talking about it; then tie in how that shows us something about God.
What is an Object Lesson - example: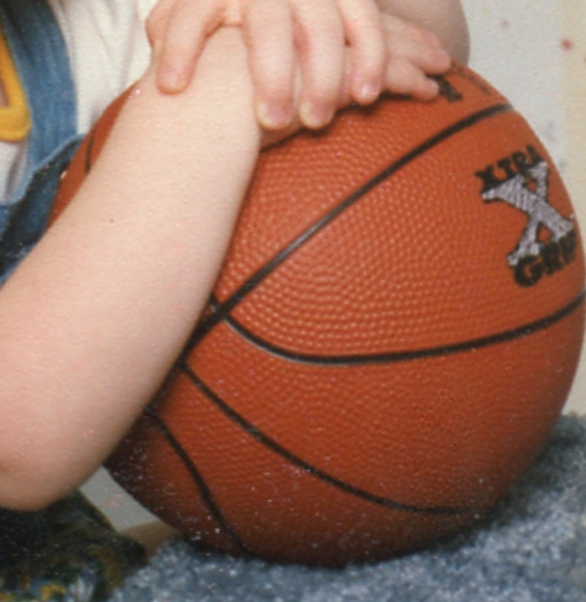 Sample Situation:  I am needing a short devotion lesson to use during halftime at an Upward basketball game. I wonder...what is an object lesson I could use?

1)  Pray!
...for the group that will be hearing the lesson.  Ask God to open your eyes to what needs to be taught and how you can teach effectively.  Trust that His Word will not go out and then come back void. (Isaiah 55).  Spend time in His Word and praying; listening.
2) Choosing "what":

Since it will be at a basketball game, I want to use a basketball as my object lesson.
3)  I think about in basketball how the goal is for the ball to go through the hoop.  We can only do that if we are facing the hoop and aiming for it.
4) That makes me think of Romans 3:23 - "All have sinned and fall short of the glory of God."  Sin causes us to turn away from God - our goal.  I'd include John 3:16 too to point to God building a bridge for us to come back to Him through His Son Jesus. 
What about the point that we must be inside the gym to even be near the goal.  I went to Bible Gateway and typed in "in Christ".  The Bible verse 1 Corinthians 1:2 would go along well with this object lesson:  "To God's church at Corinth, to those who are sanctified in Christ Jesus and called as saints, with all those in every place who call on the name of Jesus Christ our Lord—both their Lord and ours."
5)  Putting it all together.
Why is it that we need to turn towards God like facing a hoop when shooting a basketball?  Because of sin we are not even facing God...we are going our own way in rebellion against God...and also because of that sin we are on the outside nowhere near God!  I'd have one student take the basketball outside the gym and ask him/her to shoot a basket from outside.
It would be impossible! 
John 3:16 tells us the "God so loved the world that He gave His one and only Son; that whosoever would believe in Him might not perish, but have eternal life."
God invites each of us to come into fellowship with Him and have eternal life.  Jesus made the way!  When we accept Jesus as our Lord & Savior and surrender our lives to Him, He comes in and saves us!  We now are "in" Him, "in" God's family!
We are all "in" this gym now, but how many of us are really living the game and scoring goals?

To make a goal though, you need to not only be inside the gym, you need to be facing the goal, trying to get closer to it and aiming at it.
We may be inside the gym, but are we actually "playing" in the game of life?  Are we just sitting on the bleachers watching other Christians live life loud for Jesus?  Are we on the court but not even facing the goal or aiming to score?
---
This is just an example of how the thought process goes when developing an object lesson for kids or youth or even adults.  God reveals Himself all around us; let's tap into those object resources, connecting them with God's Word to teach spiritual lessons that will remain for a lifetime!
So what is an object lesson? 
It's a great resource God has built into our everyday world all around us with which we can connect the truth of His Word to help us and others better understand and also remember lessons for us to know Him and make Him known to others.
Access our Object Lesson Index for more ideas of "What is an object lesson"!
Special note: We do preview the websites to which we link, but are unable to peruse them completely. We try to check others' faith statements and make sure they do profess Jesus Christ as God's Son and salvation is found only in Him. It must, however, be your responsibility to personally dig into God's Word and allow the Holy Spirit to be your first and final teacher on all subjects.

"Our website may contain affiliate marketing links, which means we may get paid commission on sales of those products or services we write about. Our editorial content is not influenced by advertisers or affiliate partnerships. This disclosure is provided in accordance with the Federal Trade Commission's 16 CFR § 255.5: Guides Concerning the Use of Endorsements and Testimonials in Advertising."
---
Creative Bible-Bits Newsletter:

Let us help you keep up with what's new at Creative Bible Study with free Bible study lessons and ideas straight to your email!  Your information will be kept confidential and not be used for solicitation.

Free Ebooks: