Search our site:

Creative Youth Bible Study Lessons

 

& More!



Youth Bible study lessons are essential - not only in our churches, but also our homes. We need creative youth ideas to help us successfully compete with the world for our teens' interest and time.
This is a crucial time to continue planting those seeds of God's Word into their lives. Youth ministry is vital to our homes, our churches and our world!

God never meant for His Word to be boring! Sometimes the "distractions" of the world may seem more desirable, but they're NOT!

The Psalmist says, "How sweet are your words to my taste, sweeter than honey to my mouth!" (Psalm 119:103).
Honey has a pure, natural sweetness that artificial sweeteners can't counterfeit. The same can be said for God's Word. Nothing can replace the pure sweetness it can bring into our lives.


Free "Ready-to-Teach" Youth Bible Study Lessons


Bible Answers for Difficult Questions
A new series is on its way with youth Bible study lessons discussing difficult questions.  Each lesson will include printable teaching notes and Power Point slides. Here's the first:
Armor of God Lessons
Ten free youth Bible study lessons focused on each piece of the armor of God including lessons on God's call to Timothy, Jesus is our hero, Satan is the enemy and a lesson on how to pray.  Each contains interactive activities and printable lessons.

Object Lessons
So many everyday objects can point us to seeing God throughout our lives by connecting God's Word with God's World all around us.  These Bible Object Lessons are designed to do just that!
Devotional Object Lessons:
Bible Seeker Lessons are shorter devotional lessons designed to help youth see God and know Him through connecting His Word with their everyday surroundings!  Each begins with an everyday object and Scripture on which to meditate and then a challenge to activate the lesson by reminding us of God's truth and His presence throughout our day.

Ministry to Youth Lessons
Nick Diliberto, Ministry to Youth, offers over sixty free Bible study lessons for youth covering topics such as depression, honesty, unity, pride, etc. as well as great interactive youth Bible study lessons for special occasions and holidays!
Here are six of his newest free lessons available for easy download including an interactive lesson on depression that references the movie "Inside Out",  a lesson using a puzzle piece hunt to initiate discussion on unity, and a fun lesson on identity which begins with a game called "Make It Stick"!  These important issue lessons are based upon God's Word and presented in fun ways for youth to connect and apply the messages to their own lives.

Gospel Message Lessons:

Choose Life! is a lesson written by a friend of mine that she used to lead a middle school chapel service. It begins with a game of "Would You Rather" that will capture students attention and includes the Gospel laid out beautifully for teens!
Use your cell phone or even a tea bag as everyday objects to teach a Bible object lesson on the basics of salvation! 
Gospel illusions that teach are a great way to capture youth's attention too!

Tween Bible Study Lessons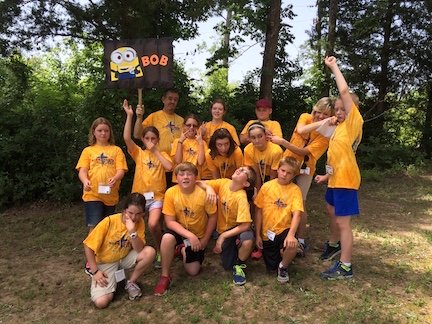 At our church, "Tweens" or Preteens consist of youth in the 5th - 6th grades.  These are young people who find themselves between the "little kid stage," but not actually old enough to move up into the youth group.  They are ready for more than simple Bible stories, but maybe not ready for some other mature topical youth Bible study lessons that may be taught in actual Youth Group.
Identity is a key factor among this age.  Here are four great lessons designed just for this age group and address who they are in Christ -  INCREDIBLE ME:  One in a Minion!
More Preteen Bible study lessons!

Discipleship Bible Study Lessons for youth:

Ministry to Youth offers 54 engaging discipleship lessons including such topics as: Grace, Priorities, Evangelism, Prayer and Faith.  Included with each lesson is a leader prep section, introductory game, and discussion questions.
Campus Crusade for Christ offers 10 free Bible lessons dealing with the attributes of God answering the question - "What is God Like?"
Teen Sunday School is primarily a subscription website for youth Bible study lessons, but they do offer several free lessons as samples. Their Bible Basics includes eight youth Bible study lessons on how we got the Bible and know it's true, how it's organized, and how to study the Bible.
Truth is an essential for youth to understand in our day and age.  If we don't know the Truth of God's Word, we will never recognize a lie from Satan.

A Series of Youth Lessons on Truth Part 1 (5 free lessons)

Truth Series Part 2 (7 free lessons)

It's also important that teens understand the continuity and consistency of God's Word by taking time to walk through a complete book of the Bible as in this series lessons covering the book of Philippians (8 free lessons).



Creative Topic Lessons:

Our youth don't just need to "hear" a lesson, they need to experience it. Ken Sapp offers suggestions for leading effective youth Bible study lessons. Youth ministers are great about sharing their creative ideas of how to teach quality free teen Bible study lessons as well as how to relate to youth on a personal level. Youth ministers from various U.S. states, as well as Canada, contributed these sixty-one lessons.
It's the Song that Matters is a twofold lesson. It teaches how our lives can be praise songs to God, but it also addresses the issue of how the type of music we listen to can affect our life song. Begin with a game of "Name that Tune" and have fun!
Still another way to capture our youths' interest while planting seeds of faith in their hearts is to use Bible object lessons. Use games with a point to change up Youth Bible study lessons. "Fun" keeps them wanting more, but these games still teach Bible truths that are important for us all to learn.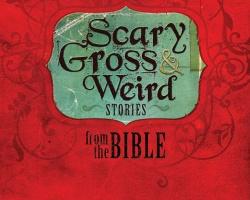 Need excitement?! Group Publishing offers two free downloadable youth Bible study lessons  from a series called Scary, Gross, & Weird Stories from the Bible!
Or how about youth Bible study lessons based on popular movies like "Catching Fire"  or "Mockingjay" -the Hunger Games movies! Whether you are a teen yourself or someone that works with teens, check out these free resources at Dare2Share. They offer "Soul Fuel" - free youth Bible study lessons that answer key questions of the Christian faith.
---
Witnessing Tools & Lessons

We all know the old adage - "You give a man a fish and you feed him for a day, or you can teach a man to fish and feed him for a lifetime."  This is so true in teaching our youth about living for God!  They need to be fed, but they also need to learn to spiritually feed themselves and then become disciples of others - "fishers of men!"
It is vitally important that teaching them how to share their faith is not neglected.

Watch the new Dare2Share video  "The Cause Circle"  and find out how to lead your youth in sharing their faith!

You can also print the Gospel Journey Steps.They use the word Gospel in an acrostic to help youth (and others) remember the Gospel message to share in easy steps. The Gospel Journey takes you through the Bible as the Good News unfolds from Genesis to Revelation. 


Teaching Methods & Ideas for Youth Ministry
It's also important to teach teens how to study the Bible for themselves. Grahame Knox has provided several creative Bible study methods for youth leaders to use to teach teens how to enjoy studying God's Word through a variety of techniques.
Still another "out-of-the-box" method to get your teens inspired to engage in Bible study is to use Christian books for teens. Both fiction and non-fiction Christian books can be used as tools to stimulate youth's interest in God's Word.
Youth devotions can give scriptures and topic ideas around which a lesson may revolve. These also may be used for short youth talks or even discussion starters for a lesson.
Youth Bible study lessons need to be upfront and honest, as well as unique and fun. With over 100 creative teaching ideas ,including free youth Bible lessons revolving around games, Christian object lessons, or other unique Bible activity, you will be equipped to do just that.
Use Scripture to create a Bible "Treasure Hunt" for a fun way to get youth into searching the Scriptures.
Another great free resource is Bible Games Central which is all about conveying Bible truths through fun and captivating activities.  They believe like we do that learning the Bible should never be boring! At www.BibleGamesCentral.com, you will find a variety of games suitable for children, youths and even adults. Each game comes with Bible learning points, recommended scripture passages and discussion questions.
And don't miss this great collection of over 1500 absolutely free youth ministry games and resources!



Free Ebooks for Youth Ministry



40 Icebreakers for Small Groups

Graham Knox brings 27 years of youth ministry experience to the Internet for free; make sure to check out all his other ideas on his youth ministry blog!

"Rethinking Youth Ministry" has a really great free ebook for youth ministry during the Lent season with prayer activities, games, Bible study lessons, and more explaining what Lent is and how it can become a very worshipful time in our lives refocusing on Christ as we approach the celebration of Easter!

---

Creative Bible Study Methods for Youth Ministers - Graham Knox


---

Whether you are a youth minister, volunteer youth worker, youth Sunday school teacher, or parent, the following free Christian e-book by Tim Schmoyer has some really great practical and creative ideas about youth ministry just for you.

130 Youth Ministry Tips - FREE Ebook!

---

Get your teens, ages middle school - college, into the Word daily seeking God's wisdom with this free devotional download from Jodi Green!

---
Remember - variety is the key.
BE CREATIVE!

More Creative Ideas for Youth

Youth Prayer Times:

Christian websites are another tool we can use to spark interest in Christian growth for teens. Many are designed for just that purpose.

Prayer for teens is another essential part of ministry. We need to let our youth know someone cares and wants to pray with them and for them.
Pinterest has an amazing number of ideas for leading teens in prayer activities.  We have saved several to our board - Creative Prayer Stations & Ideas.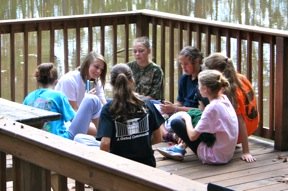 All four of our children have now crossed the threshold from childhood to the teenage years, and now into young adults who are each loving and serving Christ right where God has placed them.  I do not say that to pat us on the back; it was all God!  But I am thankful for all the many Christian brothers & sisters God used to impact their lives especially during the trying teen years!

I remember James Dobson's advice in one of his books was to "just get them through the teenage years."
These years can be somewhat trying, but what a joy it is to see them grow in their knowledge and love for the Lord.
We've learned that communication during these years is a must! Many times it's just being there and listening to what they have to say that nurtures their relationship with you as well as their relationship with the Lord.
One of the greatest gifts we can give kids, at any age, is our time.
Whether you're a parent, grandparent, youth teacher, or friend, invest your time in nurturing their spiritual lives. Be there for them; they need to know that someone is on their side.
They need to know that Jesus is on their side.
And we hope that these youth Bible study lessons as well as other creative ideas will assist you in doing exactly that.

Special note: We do preview the websites to which we link, but are unable to peruse them completely. We try to check others' faith statements and make sure they do profess Jesus Christ as God's Son and salvation is found only in Him. It must, however, be your responsibility to personally dig into God's Word and allow the Holy Spirit to be your first and final teacher on all subjects.

"Our website may contain affiliate marketing links, which means we may get paid commission on sales of those products or services we write about. Our editorial content is not influenced by advertisers or affiliate partnerships. This disclosure is provided in accordance with the Federal Trade Commission's 16 CFR § 255.5: Guides Concerning the Use of Endorsements and Testimonials in Advertising."
---
Creative Bible-Bits Newsletter:

Let us help you keep up with what's new at Creative Bible Study with free Bible study lessons and ideas straight to your email!  Your information will be kept confidential and not be used for solicitation.

Free Ebooks: