Search our site:

Beginning a Bible Reading Plan
There are many ways to approach reading and studying the Bible. A Bible reading plan will help us stay on track and keep us from random wandering. That is not to say there won't be times the Holy Spirit will lead us to "timely" readings that aren't planned or structured though.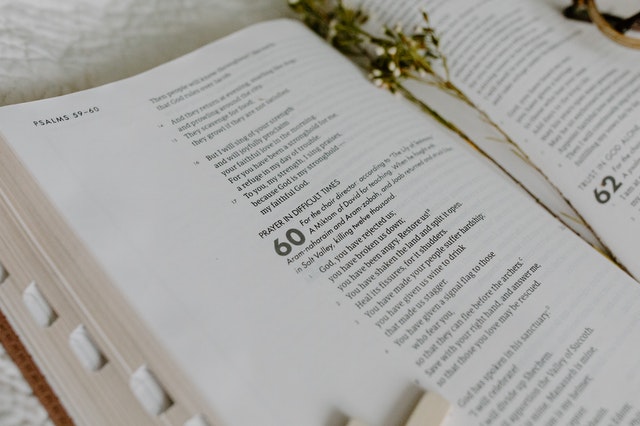 Just Beginning...

You may be just beginning and not know how to study the Bible or even where to begin reading.  We're here to help!
After all, we all had to start somewhere!  Here are a few pointers and suggestions on where to begin!

Making Connections -
Bible Reading Plan
You may or may not have ever read the Bible all the way through, but I am here to encourage you - it's worth it!  When we read a story by skipping around, it can become confusing.  The Bible is God's story and how He desires for us to become a part of it.
But the Bible is even more than a story; it's an experience – a life changing experience!  Hebrews 4:12 tells us that God's Word is living and active; it's unlike any other book you've ever read. Therefore, I created this "doable" Bible reading plan that will take you from the beginning and help you make the connections of how it all joins together into one beautiful love story.  
Making Connections - 

A Free Creative Bible Reading Plan & Guide 
Options for this Bible Reading Plan
Spread your readings throughout your day.  Begin your day with the Psalm or Proverb during a quiet time with the Lord.  Have a longer bit of time set later to read through the Old Testament readings for the day and then finish off before bed with the New Testament reading.
"Reading" through the Bible can also include "listening." Use the YouVersion Bible App or other venue to listen to portions if that is easier or you have a long commute each day!
Slow Plan:  Use each "day" of readings for a week reading one chapter a day.  This will still give you the variety and consistency of journeying through the Bible making connections but at a slower pace.  Our goal isn't to have to finish in a year, but to make it to the destination of reading all the way through.
Notes & Activities – Check back here often to see updated notes and activities which will help you make connections within the Bible as one whole story and also make connections to your life!  Bible reading should never be dull!  
Find out more - Making Connections Creative Bible Study Guide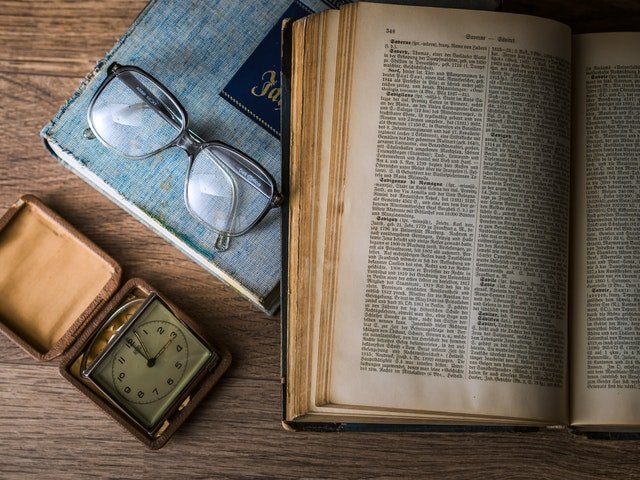 Bible Study Methods
Don't let the term, "Bible study methods," scare you!  It just means there are different ways to approach Bible study.  Don't let your Bible study time become stagnant causing you to be in a rut; get creative in your time with our creative Creator!
Read through a single book of the Bible:
Most Bibles contain an introduction to each book of the Bible giving information about the author, when it was written, etc. Use this background information to "set the stage" for your study. This will give you insight into understanding the setting in which the writings take place.
The Gospel of John is a wonderful place to begin this Bible reading plan. It gives such a personal account of the life and teachings of Jesus. As you read, stop after each chapter and pray. Record what God reveals to you. Note any common teachings; highlight repeated words & phrases.
One easy Bible study method to use is:  S.O.A.P.
Biblica.com offers a reading plan that will help you stay on course as you read one book of the Bible at a time. It's available both in English and Spanish.


Study a Bible Character:
Remember the movie, "A Night with the King"?  It is based on the life of Esther. You can now rent the movie on DVD. Study what the Bible says about Esther and her character.
It was revealed to her that she was positioned as queen "for such a time as this." Study how she discovered God's purpose and plan for her life and how she relied on God for the strength and wisdom to follow it. It's all found in the Old Testament book of Esther!
Study history also though and other Old Testament books will reveal what a crucial pivotal point this was for God's chosen people of Israel. Then ask the Holy Spirit to help you relate this to your own life and what God desire to do through and in you; it's exciting!
The lives of Bible characters are recorded for a reason - to teach us about our Heavenly Father and His wonderful plan. Bible characters such as Daniel, David, Ruth, Peter, Lydia, Mary and so many others followed God.
They weren't always perfect either; think about what we can learn from Jonah's mistake of running away from God! Don't be fooled that just because you learned about these when you were little, that you know all there is to know about them. God's promises are new every morning!
Cross-reference Scriptures on a certain topic:
Crosswalk.com offers many tools such as concordances, commentaries, Bible dictionaries and more which can be used to search any topic throughout the Bible. Tools such as Strong's Concordance are also available for purchase in book form to use for this type of Bible reading plan. Ask the Holy Spirit for wisdom and leadership as to what topic to choose. It could be anything from marriage to angels!
Recently, a close friend of mine was searching where to begin studying the Bible and asked for my suggestion. She had just purchased Kay Arthur's book on how to pray. I suggested she do this type of study and find all the Scritpures that teach on prayer as well as actual prayers recorded in the Bible such as Daniel's, Jesus', Peter's, etc.
God wants to speak to us right where we are.
Bible Reading Plan for One Year
Many people like to use a "Through the Bible in a Year" Bible reading plan.  
Discipleship Journal offers a new "5x5x5" reading plan that will take you through the New Testament in three months by reading the Bible for 5 minutes 5 days a week. They include 5 ways to dig deeper as you read also.

Chronological Plan
Take 61 days and read through the key Bible stories in the chronological order in which they occurred. Bible Gateway provides this Chronological Bible Reading Plan.
Bible App Plans

YouVersion offers 150 different Bible reading plans you can access through your phone and put into whichever translation you choose.  These include reading the Bible through in a year, those specifically for youth, family plans, and so much more!

different languages & Large print
Talk about variety! The One Year Bible Online offers English - large print, Spanish, French, Italian, German, Dutch, Russian and Chinese Bible reading plan versions that can be printed free of charge.  You don't even have to wait for a new year...start now with these versatile plans to read through the Bible in a year.
Sunday school lessons and Bible study lessons:


Sharing in the learning of God's Word with other believers can be an exciting time. It's always so amazing to hear what the Holy Spirit has revealed to others through Scripture. There are many times that this will spark an idea or interest of study for ourselves.
God created us to be His body and work together. Time studying the Bible together is important; let this be a vital part of your Bible reading plan!
Bible studies written by others:
Of course there are many wonderful Bible studies written to guide you in your Bible reading plan. We have found several free Bible study lessons here online.
There are also wonderful studies that you may purchase by inspired authors such as Beth Moore, Max Lucado, Charles Stanley, Joyce Meyer, and so many others.
We usually shop with Christianbook.com, and they ship items right to our doorstep! You may search here for items they have:
Special note: We do preview the websites to which we link, but are unable to peruse them completely. We try to check others' faith statements and make sure they do profess Jesus Christ as God's Son and salvation is found only in Him. It must, however, be your responsibility to personally dig into God's Word and allow the Holy Spirit to be your first and final teacher on all subjects.

"Our website may contain affiliate marketing links, which means we may get paid commission on sales of those products or services we write about. Our editorial content is not influenced by advertisers or affiliate partnerships. This disclosure is provided in accordance with the Federal Trade Commission's 16 CFR § 255.5: Guides Concerning the Use of Endorsements and Testimonials in Advertising."
---
Creative Bible-Bits Newsletter:

Let us help you keep up with what's new at Creative Bible Study with free Bible study lessons and ideas straight to your email!  Your information will be kept confidential and not be used for solicitation.

Free Ebooks: