Search our site:

Christian Devotional: One Thing

A short Christian devotional can help us take time during our busy days to refocus on God and our daily walk with Him.  We try to incorporate everyday objects and events from life that will remind us of His presence.

We think of these as Godprints... because our fingerprints identify us, and God has placed His identifying marks all over our world and lives to point us to Him!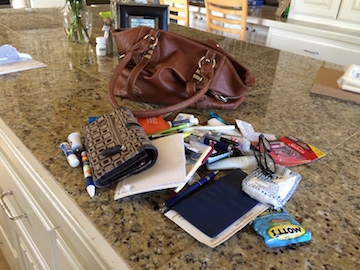 Meditate:

Christian Devotional
Clutter...it just kind of sneaks up on us.  It makes it harder to find things.  It can distract us from our work and productivity.  It can bring a heaviness.
Busyness causes me to lay things aside and leave them where they don't belong...where they get in the way.  A project may not get finished, so it just stays there.  Or a project is over but the leftovers get abandoned to the side because I don't want to take the time to deal with putting them where they belong. That's where this Christian devotional reminds me of God's truth.
How long does your clutter hang around and distract you?  It may be longer than you think.  Often, we just get used to it and overlook it.  It doesn't really bother us anymore, and we hardly even notice it until...it does!
It's hard to clean around clutter, and things can get lost in the midst of it...like our joy, our peace, and maybe even sight of our purpose. The clutter has to be dealt with - as in thrown away (possibly a whole garbage bag full) or put away in its proper place before actual cleaning can take place. Hopefully, we just may come across those misplaced items which have been eluding us.
Sometimes clutter can even cause us to lose sight of the necessary, the most important, the one thing needed above all else.
Recently I noticed that my purse had gotten much heavier; I decided to dump it all out and see what needed to stay and what needed to go! The truth of this Christian devotional came to life.
Well, as you probably can imagine…it was quite the mess!
I found things that you expect to find in a purse, things that are somewhat necessary: my wallet, checkbook (old school…just in case!), pens (8…I think 1 would have sufficed), reading glasses, etc.
Then there were a few things that come in handy, but not really necessary: tissues, lotion, a bobby pin, chap stick (4), headache medicine and Benadryl, a toolkit, a reading light, car charger, fruit snacks, etc.
I also found a few "odd" things: a sea shell, a random yellow ribbon, dental floss, batteries (2 packs but only one battery in each!), a mouth shield from CPR training, a Sonic straw, etc.
There were also things that should not have been kept in the first place - such as a piece of paper with "ABC" gum (aka-already been chewed), old movie tickets, 2 calcium chews that were too gross to even think about chewing, a bent safety pin, and other trash!
And in the bottom…a total of $2.89 worth of change and a hand full of crumbs!
When we carry around a lot of "stuff", it begins to become heavy and weigh us down. It may be time we sat down and asked ourselves – "What things are necessary?"
The writer of the Book of Hebrews points to this idea in the form of running a race:

"THEREFORE, SINCE WE ARE SURROUNDED BY SUCH A HUGE CROWD OF WITNESSES TO THE LIFE OF FAITH, LET US STRIP OFF EVERY WEIGHT THAT SLOWS US DOWN, ESPECIALLY THE SIN THAT SO EASILY TRIPS US UP. AND LET US RUN WITH ENDURANCE THE RACE GOD HAS SET BEFORE US. 2 WE DO THIS BY KEEPING OUR EYES ON JESUS, THE CHAMPION WHO INITIATES AND PERFECTS OUR FAITH. BECAUSE OF THE JOY AWAITING HIM, HE ENDURED THE CROSS, DISREGARDING ITS SHAME. NOW HE IS SEATED IN THE PLACE OF HONOR BESIDE GOD'S THRONE."
HEBREWS 12:1-2 NLT
Christian Devotional Scripture
Notice the "every weight that slows us down" must not be limited to sin.  What other things could be slowing us down?  Let's go back to my purse.  Under each category list a few things in life which could be compared to these. Your list may look very different from my few examples; none of these are necessarily bad things, many are good!  Even good things can weigh us down if not in their proper location though.
"important" [family, home]
"handy but not necessary" – [material possessions, vacations,]
"odd things" – [hobbies, unexpected] 
"should have never kept in the first place" [grudges, worries] 
"a little change and a bunch of crumbs" [personal preferences, minor details] 
Now make a list of things that are absolutely necessary to live.
  Jesus
On my list would be the "Sunday School" answer – "Jesus", along with water, air, etc. In reality though, Jesus should never just be lumped in with all the other. He actually is the purse...He is life itself!  He is the only thing absolutely necessary for true life.
Jesus pointed this out to His close friend Martha in Luke 10:38-42:

"NOW AS THEY WERE TRAVELING ALONG, HE ENTERED A VILLAGE; AND A WOMAN NAMED MARTHA WELCOMED HIM INTO HER HOME.  SHE HAD A SISTER CALLED MARY, WHO WAS SEATED AT THE LORD'S FEET, LISTENING TO HIS WORD. BUT MARTHA WAS DISTRACTED WITH ALL HER PREPARATIONS; AND SHE CAME UP TO HIM AND SAID, "LORD, DO YOU NOT CARE THAT MY SISTER HAS LEFT ME TO DO ALL THE SERVING ALONE? THEN TELL HER TO HELP ME."  BUT THE LORD ANSWERED AND SAID TO HER, "MARTHA, MARTHA, YOU ARE WORRIED AND BOTHERED ABOUT SO MANY THINGS; BUT ONLY ONE THING IS NECESSARY, FOR MARY HAS CHOSEN THE GOOD PART, WHICH SHALL NOT BE TAKEN AWAY FROM HER."
Christian Devotional Scripture
Hmmm…does Martha sound like anyone you know? Anyone else get distracted with other things? I know I do!
Life gets busy, and the urgent can squeeze out the important and even necessary if we're not careful.  Our cup can get pushed aside, left empty, collecting dust, filled with "other things" like coins or trash or even something old and disgusting!
Let's take time to evaluate what we have in our lives. First and foremost, let's make sure we know and have Jesus as our Lord and Savior. It is He that truly makes life worth living; it is He who gives us purpose and both eternal and abundant life!  (John 13:16-18; John 10:10)
And if we are believers in Christ, are there things we're carrying along that are weighing us down?
Things we worry or are anxious about? (Philippians 4:4-8)  
Things we are trying to control ourselves? 
Any unforgiveness or bitterness?   I call that the "grudge sludge"! 
Busyness causing us to be too busy to pray, too busy to spend time in God's Word, too busy to see the needs of others around us.  
We are all different.  What is it that may be keeping us from sitting at the feet of Jesus and walking like He walked?  (1 John 2:6)  Let's face it - Jesus traveled light; He knew what mattered and what was necessary.
"Unnecessary" and "unneeded" things come in many different forms. Let's take them to the one place we can leave them…at the feet of Jesus! Let's run this race unhindered and not weighed down, allowing our cup to be clean and ready for use…ready to be filled with One thing – Jesus!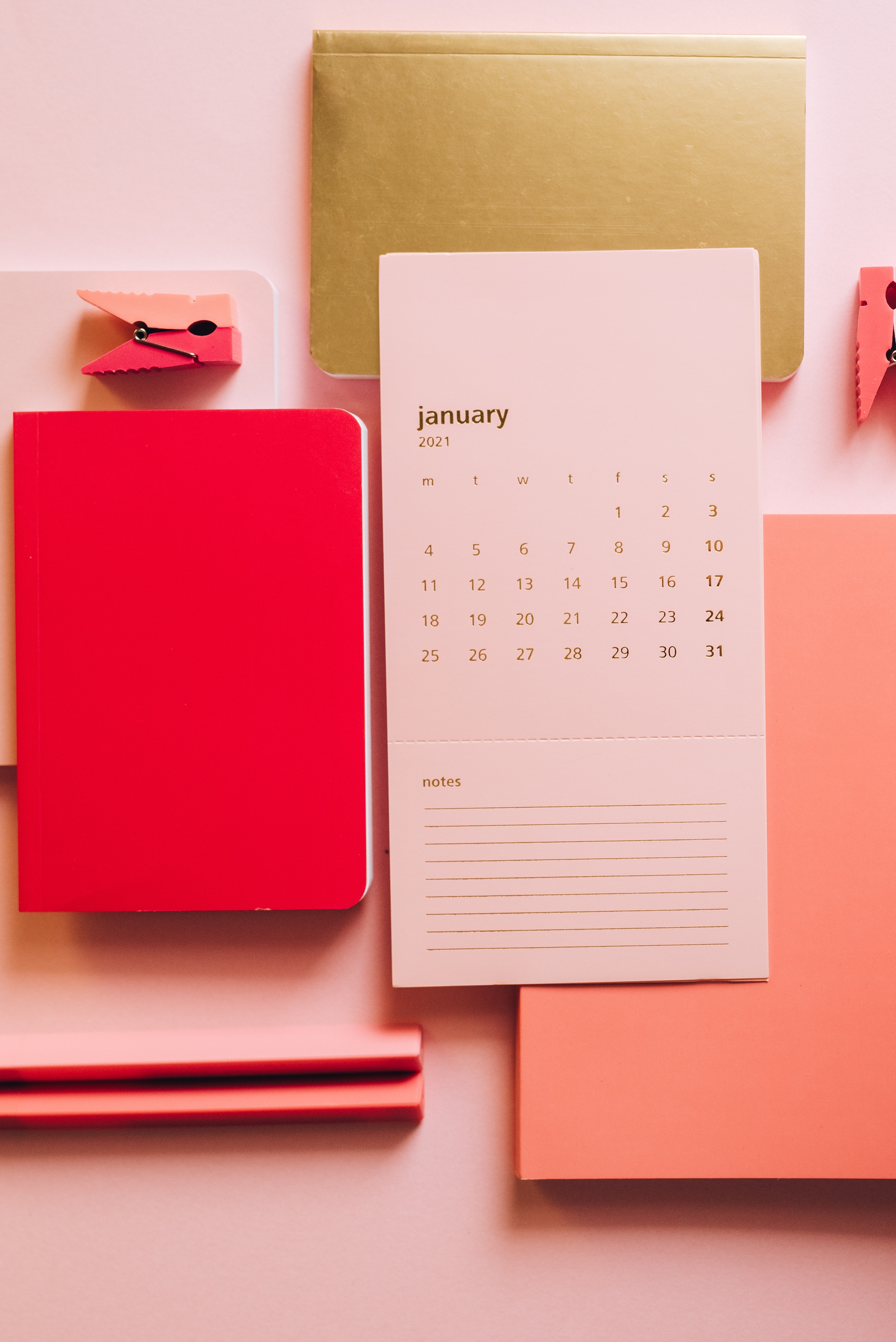 Photo by Olya Kobruseva from Pexels

Activate:

Christian Devotional
Don't leave the message of this Christian devotional behind; let it become a reminder for your everyday life.
Take time to clean out a closet, a drawer or your purse.  Group items according to the list above.  Which type things are weighing you down?  This week place a notecard with the words "One Thing" written on it in your clean closet, drawer, purse, etc. to remind you of what really matters in life and why you are doing what you are doing - all for Jesus!
© Copyright 2015 Susan Smart.
Another Everyday Christian Devotional - Connecting God's Word with God's World around us in our everyday lives
Special note: We do preview the websites to which we link, but are unable to peruse them completely. We try to check others' faith statements and make sure they do profess Jesus Christ as God's Son and salvation is found only in Him. It must, however, be your responsibility to personally dig into God's Word and allow the Holy Spirit to be your first and final teacher on all subjects.

"Our website may contain affiliate marketing links, which means we may get paid commission on sales of those products or services we write about. Our editorial content is not influenced by advertisers or affiliate partnerships. This disclosure is provided in accordance with the Federal Trade Commission's 16 CFR § 255.5: Guides Concerning the Use of Endorsements and Testimonials in Advertising."
---
Creative Bible-Bits Newsletter:

Let us help you keep up with what's new at Creative Bible Study with free Bible study lessons and ideas straight to your email!  Your information will be kept confidential and not be used for solicitation.

Free Ebooks: