Search our site:

Free Christian Resources

a Little "Lagniappe"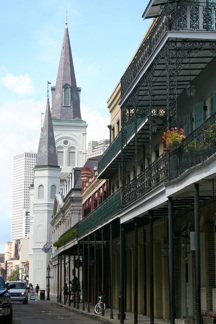 Being in ministry, creative free Christian resources are something we are always keeping our eyes open for.  And being from Louisiana, we have decided to call these findings - "lagniappe."
Webster's dictionary defines "lagniappe" as:  a small gift presented by a store owner to a customer with the customer's purchase or an extra or unexpected gift or benefit.  Doesn't that just sound like a bit of GRACE?!

Working on this website has been so much fun! Along the way I am finding little bonuses and wanted to create a page to share these free Christian resources with you.

Newest Free Christian Resources:

Free E-books

Bible Online Sites
One of our favorite free online Bible resources is the BLUE LETTER BIBLE.  Here are four benefits to their design given on their site:
BIBLE-CENTERED: We view the Bible as central to our study resources. We intentionally designed the website to include study tools that are linked directly to Bible passages.
POWERFUL STUDY TOOLS: Dig deep into the Word using commentaries, encyclopedias, maps/images and much more. One of our most used tools is the Lexicon search, which gives users immediate access to the original Hebrew and Greek words.
QUICK AND EASY SEARCH FUNCTION: In one spot, you can search Scripture by word, verse or multiple verses.
PERSONALIZED EXPERIENCE: Use some features more than others? Create a customized homepage and sidebar to include exactly what study tools you want.
Our Favorite Website Resources
Bible Project
The Bible Project is a nonprofit, crowdfunded organization which presents the Bible as one unified story that leads to Jesus through videos, podcasts and blog.
If you don't know where to start studying the Bible or if you've studied it for years, this is a great free resource!
Got Questions 
Got Questions.org provides biblical answers to over 725,000 questions about God, the Bible, Jesus and theology.
Answers in Genesis
Answers in Genesis is an apologetics ministry helping Christians defend their faith and point others to salvation through Jesus Christ.

Free Christian apps:

---
YouVersion Bible APP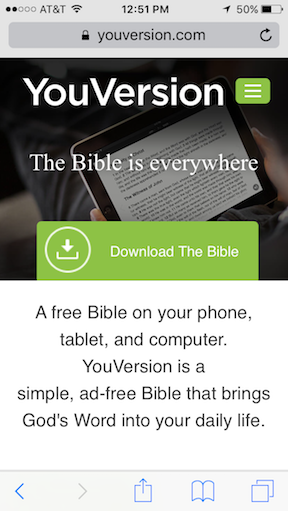 Probably one of my most used Apps on my phone, as well as my favorite, is YouVersion.  I love having multiple Bible versions at my fingertips, daily Bible verses, and a multitude of Bible devotion plans...all Free and "almost" always with me!

---
Ipad Bible Story App for Kids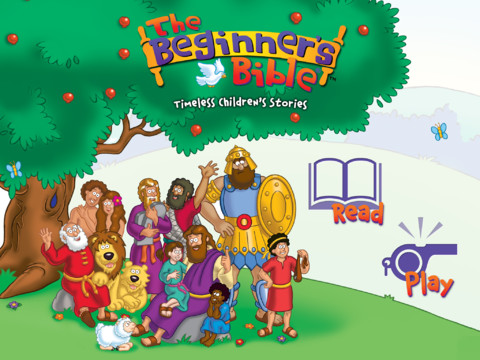 Zondervan offers their first story pack of  The Beginner's Bible App for Ipad free !  This includes 6 stories, coloring pages, puzzles, and game, is included in your app download, completely FREE!
---
Today's Christian Music free app allows you to have free Christian music streaming on your devices wherever you go!  We don't have a Christian radio station where I live; so I was really excited to add this app to my phone!  I also open up their online player on my computer - the link for it is below under "Free Christian Music."

---
Christian Growth Resources:

Free video/audio Bible studies

Search the largest library of audio sermons with over 156,000 FREE MP3 sermons which can be streamed online for immediate listening or optionally downloaded to your computer or portable MP3 player for listening at a later time.
Free christian music

It's easy to stream free music on our computers now through Pandora, YouTube and other sites, but what if you don't know of any Christian artists or songs to even begin a search? 
Today's Christian Music offers live streaming Christian music 24/7 and also checkout their free downloads to take with you!

---
Free Christian resources for Pastors & teachers

Free sermons & outlines:

For pastors some of the best free Christian resources include -
Sermon Central which offers over 150,000 free sermons from which to draw inspiration.  These include both sermons and sermon outlines with many in Spanish.
Lifeway Publishers also offers an index to free sermon outlines from various pastors which are arranged according to the Books of the Bible from Genesis to Revelation.

Free movie clips with discussion guides:

Are you needing sermon illustrations or Bible study illustrations? How about using movie clips? Here is a site that provides free movie clips that inspire and illustrate. They are organized so that you can search by movie title or Bible theme. 
WingClips gives the following reasons for using their movie clips to "spice up" your Bible study lessons:
"Simply, to better communicate with your audience. For better or worse, movies form a lasting impression on our hearts and minds. Studies suggest that three days after an event, people retain only 10% of what they heard from an oral presentation, 35% from a visual presentation, and an overwhelming 65% from combination of a visual and oral presentation. Incorporating inspirational WingClips™ in your service will dramatically connect the themes of your message to the hearts and minds of your audience."
Free inspirational stories:


These inspiring Christian stories are ideal for short devotional talks, and as Bible lesson or sermon illustrations.
More free Christian stories.

Free Christian Videos: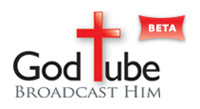 Most of us know of YouTube - especially if you have teenagers around the house! Well, now there is Godtube - a Christian version which offers multiple ways for creative use whether it be to emphasize a Bible lesson using visual technology or to include a visual illustration in a sermon powerpoint. They also have Christian drama videos, Christian music videos for worship, and more. Check it out!
---
Children's ministry/church resources

Free Children's Sermons

Whether you are a pastor needing a quick sermon for kids or you are in need of a short devotion for children, we have found several great free Christian resources for  children's sermons including hands-on object lessons!

Free Children's Bible Lessons
Children's Ministry Deals has made 100 of their most popular free children's ministry resources available in one quick location!  These free Christian resources include Bible lessons, coloring pages, printable games, books of the Bible flash cards & more!

---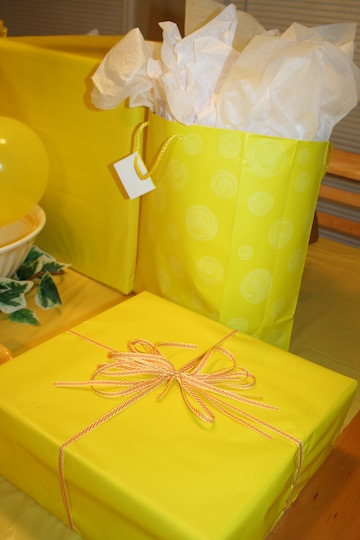 As Christians, giving "lagniappe" grace  should be an action seen in our everyday lives as we strive to go over and beyond for the cause of Christ. Let's never stop short of being overly kind or giving or loving - always going the "little extra" for Christ.
Jesus certainly gave us more than a "little extra." He gave us what we didn't deserve - "GRACE - God's Riches At Christ's Expense."
We'd like to bring you a new little "lagniappe" every now and then. It may be an outstanding Christian website or free Christian software we've found, a Christian book recommendation, a special testimony or story, or just some good clean fun with Bible trivia, clean jokes, & Christian cartoons. All will be free Christian resources which can add to the variety in your world of Bible study and ministry.
We want to equip you as much as we can in finding joy and excitement in your Bible study time and as you share God's Word.
Also, if you know of any valuable Christian resources you use and believe they would be useful to others, please let us know!
Special note: We do preview the websites to which we link, but are unable to peruse them completely. We try to check others' faith statements and make sure they do profess Jesus Christ as God's Son and salvation is found only in Him. It must, however, be your responsibility to personally dig into God's Word and allow the Holy Spirit to be your first and final teacher on all subjects.

"Our website may contain affiliate marketing links, which means we may get paid commission on sales of those products or services we write about. Our editorial content is not influenced by advertisers or affiliate partnerships. This disclosure is provided in accordance with the Federal Trade Commission's 16 CFR § 255.5: Guides Concerning the Use of Endorsements and Testimonials in Advertising."
---
Creative Bible-Bits Newsletter:

Let us help you keep up with what's new at Creative Bible Study with free Bible study lessons and ideas straight to your email!  Your information will be kept confidential and not be used for solicitation.

Free Ebooks: