Search our site:

Free Childrens Bible Lessons

These free Childrens Bible Lessons and ideas can help you impart the truth of God's Word in creative, meaningful ways to the youngsters in your life - whether you are a parent, grandparent, Sunday school teacher, or friend!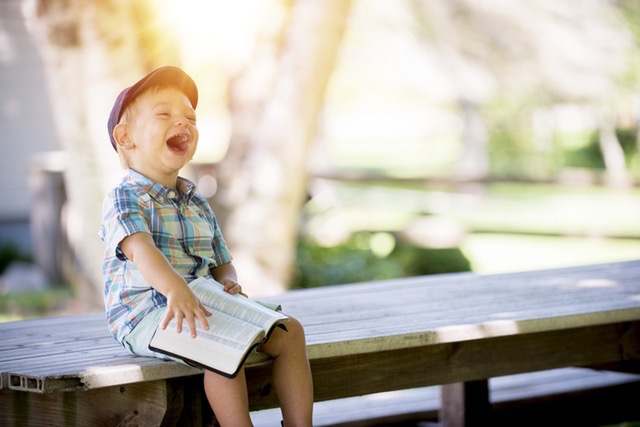 ---
Bible Story Lessons

---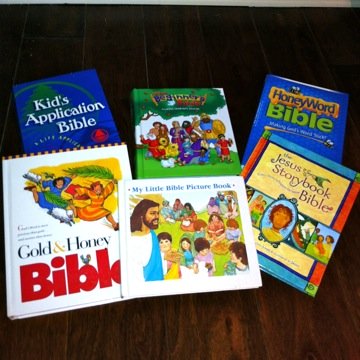 Children Bible story lessons are the perfect place to begin teaching children about God since He is the Author!  We have collected & connected several Childrens Bible Lessons from both the Old Testament and the New Testament.
We also have Children Bible stories that help kids understand the Bible as one complete story of God's Promise to send a Savior for the world.

When you stop to think about the most well known Bible stories of the Old Testament, you will realize most of them actually come from the first book of the Bible - Genesis!
---
Salvation Lessons for Kids

---
Everyday objects can provide ideal salvation Bible study lessons!  A cell phone provides the lesson of how to "call" on God through Jesus. Money can demonstrate how salvation is not of works but God's free gift - a lesson on Ephesians 2:8-10. And an object lesson using seeds shows how something dead but with the potential for life is made alive through the Living Water!  The science of a snowflake also teaches a beautiful lesson on God's complete forgiveness through Jesus.
This children's Bible lesson on David points out God's desire for us to accept Jesus as our savior and includes creative Bible activities.
More Bible illustrations and tools to share a lesson on salvation may be found on our on our "How to Witness" page.
---
The Armor of God Lessons:

---
For an overall introduction to the pieces of the armor of God use this object lesson of football as a creative and memorable childrens Bible lesson!

These  10 lesson series based on the Armor of God  taught in Ephesians 6:10-19 contain Bible stories, games, crafts and more from the Greater Phoenix Church of God.

---
Identity  & Character Lessons:

---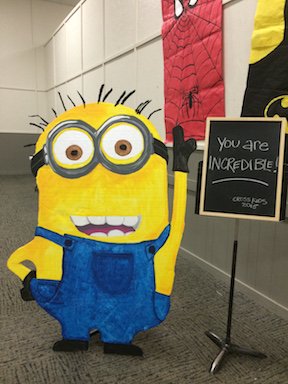 This is a series of four free kids Bible lesson plans that we put together for our CrossKids Camp 2015.  These four lessons are based on Psalm 139:14 - "I am fearfully and wonderfully made" helping students understand that they matter to God!  They can be incredible because of Jesus and for Jesus right here and right now!
---
7 Superhero Childrens Bible Lessons

---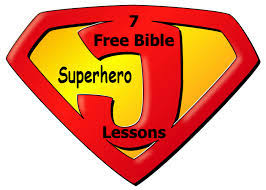 These kids Bible lessons use the familiarity and fun of comic heroes along with truths from God's Word to help kids learn how they can stand firm and be a hero for God!
These are short concise Bible lessons for kids to do on their on or as a short Bible lesson for family worship, children's church, children's sermon, Awana counsel time, Upwards devotion, etc.
Most include links to longer more in depth kids Bible study lesson plans to use for classroom such as Sunday School or group lessons.
---
Bible Lessons from Games
---
Bible Games Central is all about conveying Bible truths through fun and captivating activities. We believe that learning the Bible should never be boring! At www.BibleGamesCentral.com, you will find a variety of games suitable for children, youths and even adults. Each game comes with Bible learning points, recommended scripture passages and discussion questions.

---
VBS Themes & Lessons
---
VBS Themes bring extra excitement to any type of Bible teaching. As you begin preparing to share Jesus with the hearts of children ages preschool through teens, take a look these creative Bible teaching themes which include lessons, crafts, games,  object lessons, and more to assist you in this very special ministry.  These VBS themes are also great to use for a creative season of Sunday School, Kids' camps, Family Worship, or Backyard Bible Clubs!
---
Jesus' Parable Lessons

---
Jesus used parables at all times of the day and in a variety of circumstances and locations. His teaching was ongoing.  Let's be like Him as we share God's truth with those around us!

---
Childrens Bible Lessons to Purchase

---
If you need further ideas for kids Bible lessons, we are an affiliate for Christianbook.com, and they have a wonderful selection of books that may be purchased at great prices: Childrens Bible Lessons
Super Simple Bible Lessons - Older Children Edition
By Abingdon Press

Have you ever needed a Bible lesson quickly? This resource solves your problem. Super Simple Bible Lessons contains sixty Bible lessons covering both the Old and New Testament. Each lesson includes a story, a Bible verse, and a super simple craft activity that will reinforce the story. Each craft activity is reproducible. Make as many copies as you need for your class of two or twenty. An easy-to-use index helps you locate specific stories for the children.
Special note: We do preview the websites to which we link, but are unable to peruse them completely. We try to check others' faith statements and make sure they do profess Jesus Christ as God's Son and salvation is found only in Him. It must, however, be your responsibility to personally dig into God's Word and allow the Holy Spirit to be your first and final teacher on all subjects.

"Our website may contain affiliate marketing links, which means we may get paid commission on sales of those products or services we write about. Our editorial content is not influenced by advertisers or affiliate partnerships. This disclosure is provided in accordance with the Federal Trade Commission's 16 CFR § 255.5: Guides Concerning the Use of Endorsements and Testimonials in Advertising."
---
Creative Bible-Bits Newsletter:

Let us help you keep up with what's new at Creative Bible Study with free Bible study lessons and ideas straight to your email!  Your information will be kept confidential and not be used for solicitation.

Free Ebooks: