Search our site:

Christian Object Lessons
for Every Season

Every day, in every season, God has placed Christian object lessons for us to see Him more clearly! They're like His fingerprints or "God-prints" as they identify His character and truth within His creation!
Use these to help children, youth and even adults learn important Bible lessons that can keep them focused on Jesus during every season!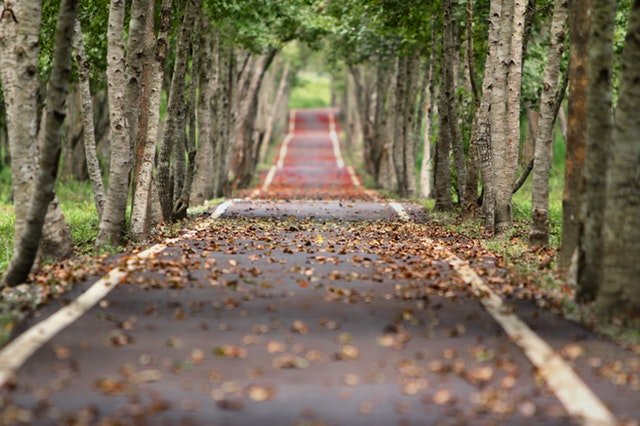 Any Day...Everyday Object Lessons

Of course who needs to wait on a special season, to talk about God?! He is everywhere every day!
We can look at everyday objects and see Christian object lessons that will inspire and draw us closer to Him and help us teach others of His great love through Jesus!
These Bible lessons become interactive such as baking a cake, science experiments and more!  Or pick up a sponge and learn what we soak up, comes out of us!
Any day can become a holiday!  Try this "Every Day is Holiday" Bible lesson for any time of the year!
Spring Christian Object Lessons
Spring just seems to usher in all things new and fresh, so we'll begin with Spring Time object lessons!
Planting and gardening can teach us so many lessons about God!  In fact, the Bible uses many parables dealing with this subject!  Seeds can teach children, as well as any age, about the wonderful truths of salvation.

Easter Bible Object Lessons

Spring brings Easter which is probably one of the two most significant holiday celebration times for Christians! Easter object lessons can be key to bringing new life to children's Bible lessons during this very special season. Find out how a tea bag or Easter eggs can teach the true meaning of Easter!
Summer Time

And although summer is a time we take a break from school and take off for vacations, it's not a time to take off from learning to know God better through Christian object lessons!
One of our favorite summer vacations is to go to the beach! And one of our favorite things to do is look for seashells! The sand dollar story makes for a wonderful summer object lesson for kids!
There are so many other "beach" Bible lessons too...like how grace comes like waves, what kind of "God-seekers" are we, and Christian object lessons we can utilize special vacation time together!

Fall / Autumn

Beginning with Fall, look for the many Autumn objects that can teach Christian object lessons. As the leaves change colors and the air turns cooler, one of the most obvious objects we see are pumpkins! Use one of these great big orange gifts of God to share the Pumpkin Gospel to illustrate how Jesus makes us a new creation and shines His light in and through us!
Then there's always football season! Use football as a sports object lesson to teach about the armor of God from Ephesians 6!
Back-to-school
| | |
| --- | --- |
| | School supplies can be used for more than just academic lessons, they teach awesome Christian object lessons too!  A backpack can teach a lesson on each of our gifting and working together as God's church or it can teach an important lesson on not carrying worry and fear around.  Scissors, glue, crayons, pencils, notebooks, etc. all have lessons to teach! |
Thanksgiving
Then there comes the wonderful season of thankfulness - Thanksgiving! I'm sure most of us have at one time or another in our lives made a handprint turkey! Have children trace both their hands on a sheet of 8 1/2 X 11 inch sheet of plain or colored construction paper. Show them how to color and make their handprints into two turkeys. Then have them write one thing for which they are thankful on each turkey feather. Once finished, have them put their two hands together and pray thanking God for the blessings they listed. A great memory verse passage would be 1 Thessalonians 5:16-18 "Be joyful always; pray continually; give thanks in all circumstances, for this is God's will for you in Christ Jesus."

Object lessons are meant to be reminders every time we see the objects, so ask students to remember to be thankful each time they see a turkey or see their two hands that made the turkey! :)

Christian Object Lessons for Winter

Photo Credit - Tim Gouw @ Pexels
Even though we don't get much wintery bliss down here in the South, January is a perfect time to share God's magnificent creation with a snowflake object lesson using the science of snow to demonstrate God's forgiveness & salvation! 

Christmas

Valentine's Day

More Object Lessons
Find over 50 more Christian object lessons on our Object Lesson A-Z page along with a list of Bible Object Lesson Verses!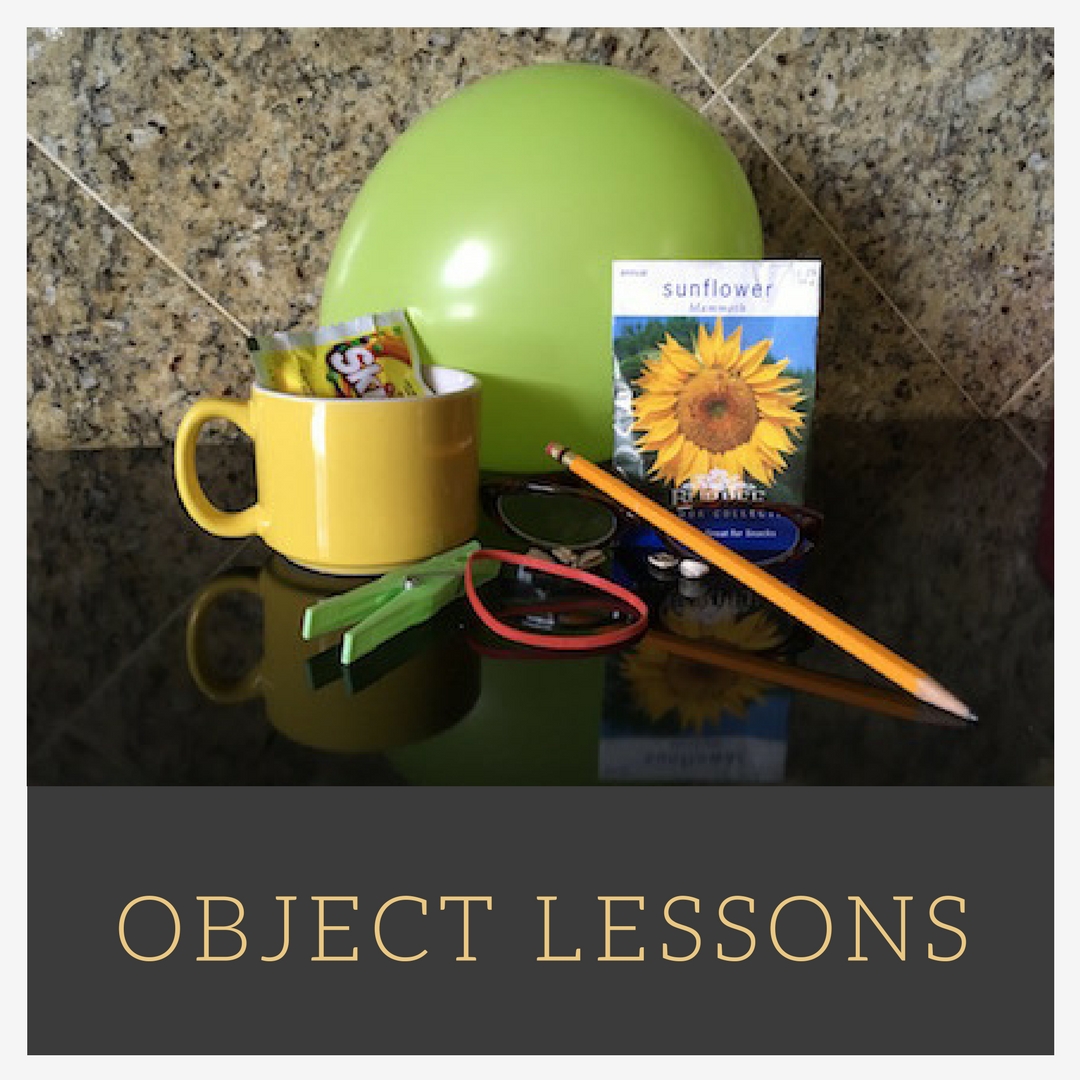 Special note: We do preview the websites to which we link, but are unable to peruse them completely. We try to check others' faith statements and make sure they do profess Jesus Christ as God's Son and salvation is found only in Him. It must, however, be your responsibility to personally dig into God's Word and allow the Holy Spirit to be your first and final teacher on all subjects.

"Our website may contain affiliate marketing links, which means we may get paid commission on sales of those products or services we write about. Our editorial content is not influenced by advertisers or affiliate partnerships. This disclosure is provided in accordance with the Federal Trade Commission's 16 CFR § 255.5: Guides Concerning the Use of Endorsements and Testimonials in Advertising."
---
Creative Bible-Bits Newsletter:

Let us help you keep up with what's new at Creative Bible Study with free Bible study lessons and ideas straight to your email!  Your information will be kept confidential and not be used for solicitation.

Free Ebooks: