Search our site:

Famous Bible Verses

Where they are found & what they mean
Famous Bible verses are those you have probably heard of whether you grew up going to church or not.  They have become familiar even without having read the Bible.  Some you may not have even realized they cam from the Bible.
Below are several of these from both the Old and New Testaments along with where they are located in the Bible and some references of how they pertain to our everyday lives.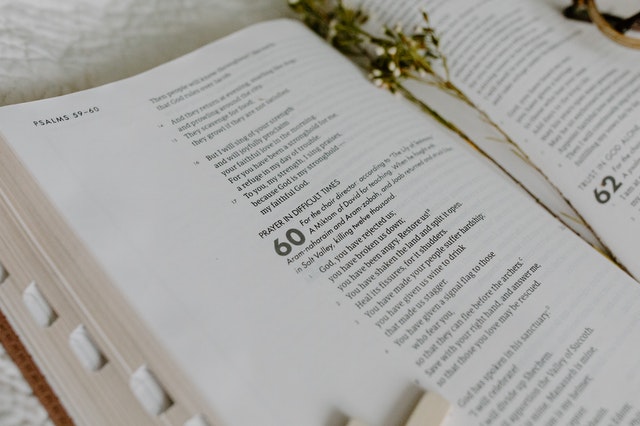 Photo by Tara Winstead from Pexels

Old Testament

Famous Bible Verses
The Ten Commandments

Famous Bible Verses
The Ten Commandments are famous Bible verses that have been displayed on walls and memorized as children.  They can be found listed in two Old Testament books of the Bible - Exodus and Deuteronomy.   Exodus 20 records the actual occurrence of God giving these recorded on stone tablets to Moses to give to the people of Israel.
Deuteronomy 5 records them again 40 years later as Moses reminds a new generation of God's expectations.
You shall have no other gods before Me.
You shall make no idols.
You shall not take the name of the Lord your God in vain.
Keep the Sabbath day holy.
Honor your father and your mother.
You shall not murder.
You shall not commit adultery.
You shall not steal.
You shall not bear false witness against your neighbor.
You shall not covet.
The Ten Commandments were not given as a limited or all-inclusive set of rules to achieve, but to show us how far we fall short.  They "spell out" ways we disobey and rebel against God.  We can't say we didn't know it was wrong.
Jesus explained this so well by summing all Ten Commandments into just two things to remember -
Love God. (Commandments 1-4)
Love others. (Commandments 5-10)
"Jesus replied: "'Love the Lord your God with all your heart and with all your soul and with all your mind.'  This is the first and greatest commandment.  And the second is like it: 'Love your neighbor as yourself.' All the Law and the Prophets hang on these two commandments."
Matthew 22:37-40
The Lord is My shepherd
Written by David (the shepherd boy that killed Goliath), Psalm 23 has become one of the most famous Bible verses read at funerals.  It brings such a measure of comfort as it causes us to see God as our caring Shepherd who is with us providing, protecting, giving us a future and a hope when we turn to Him.
"The Lord is my shepherd; I shall not want. He makes me to lie down in green pastures; He leads me beside the still waters. He restores my soul; He leads me in the paths of righteousness For His name's sake.  Yea, though I walk through the valley of the shadow of death, I will fear no evil; For You are with me; Your rod and Your staff, they comfort me  You prepare a table before me in the presence of my enemies; You anoint my head with oil; My cup runs over.  Surely goodness and mercy shall follow me All the days of my life; And I will dwell in the house of the Lord Forever."
God's Plan for You
Because of its use at graduations and as an encouraging verse, Jeremiah 29:11 may be considered one of the famous Bible verses.
Spoken by Jeremiah as God's encouraging Word to the people of Israel, this verse comes at the end of the prophets warning of God's upcoming wrath because of their wandering from Him.  And yet, God speaks words of hope to the people and to us.
This verse speaks of God wanting good for His children, being in control of circumstances and plans for a future and a hope.  
"For I know the plans that I have for you,' declares the Lord, 'plans for prosperity and not for disaster, to give you a future and a hope."

As you keep reading, there is a calling from God to seek Him; verses 12-13 continue:
"Then you will call upon Me and come and pray to Me, and I will listen to you.  And you will seek Me and find Me when you search for Me with all your heart."
Even better than a good plans, God promises to be found when we seek Him!
Photo by Thirdman from Pexels

New Testament

Famous Bible Verses
John 3:16
Probably the most quoted & memorized of the famous Bible verses is John 3:16.
"For God so loved the world that He gave His only begotten Son, that whoever believes in Him should not perish but have everlasting life."

What you may not have realized though is that Jesus spoke these words to Nicodemus.  Nicodemus was a pharisee who came to speak to Jesus at night under the cover of darkness.  Jesus explained to him that to have eternal/everlasting life, one must be "born again."  You may have heard that term before; well, this is where it is found in the Bible. 

The phrase "only begotten Son" refers to Jesus' deity or rather His being God and from God.  Jesus wasn't created; He was and is God.  For more about this, GotQuestions.com explains in more depth. In simplest terms, they say -
"The bottom line is that terms such as "Father" and "Son," descriptive of God and Jesus, are human terms that help us understand the relationship between the different Persons of the Trinity." 
This familiar verse is the heart of the Gospel, the Good News.  Jesus came as God in flesh to lay down His life paying the price for our sin that we couldn't pay.  When reading John 3:16, it's important to also read beyond through to John 3:17-18.   God has given us a choice - to believe (trust & love Him back) or not.  Staying neutral is not an option though.  As verse 18 goes on to say - "He who believes in Him is not condemned; but he who does not believe is condemned already, because he has not believed in the name of the only begotten Son of God."
The Lord's Prayer
The Lord's prayer also contains some of the most well-known and famous Bible verses.  It can be found in both Matthew 6:9-13 as part of Jesus' Sermon on the Mount and also Luke 11:1-10.
I've included it in the King James Version because if you grew up like me, this is how we memorized and quoted in church.  Although there is nothing wrong with quoting Jesus' words exactly as He said them, this prayer also gives us a model for prayer full of praise & adoration, need for forgiveness, and asking for both provision and protection.
"After this manner therefore pray ye: Our Father which art in heaven, Hallowed be thy name. Thy kingdom come, Thy will be done in earth, as it is in heaven. Give us this day our daily bread. And forgive us our debts, as we forgive our debtors. And lead us not into temptation, but deliver us from evil: For thine is the kingdom, and the power, and the glory, for ever. Amen."
Matthew 6:9-13 KJV
The Golden Rule
Have you ever heard the phrase - "Do unto others as you would have them do unto you"?  You may have wondered if this teaching was actually from the Bible.
These famous Bible verses are found in both Matthew and Luke, but also is a consistent teaching throughout the Word of God.
So in everything, do to others what you would have them do to you, for this sums up the Law and the Prophets."
Matthew 7:12
"Do to others as you would have them do to you."
Luke 6:31

7 "I AM" Statements

Famous Bible Verses from The Gospel of John
The Gospel of John records seven statements where Jesus uses the phrase "I am" and gives descriptions of His character and person.
"I am the bread of life." (John 6:35, 41, 48, 51)
"I am the light of the world." (John 8:12) 
"I am the door of the sheep." (John 10:7,9)
"I am the resurrection and the life." (John 11:25) 
"I am the good shepherd." (John 10:11, 14) 
"I am the way, the truth, and the life." (John 14:6) 
"I am the true vine." (John 15:1, 5) 


The Beatitudes

Famous Bible Verses from the Gospel of Matthew
You may have heard this term - "beatitudes" and wondered what in the world it meant.  The Greek word, makarios, is many times translated as "blessed" or "happy".  Baker's Bible Dictionary describes it as:
"Blessedness should not be seen as a reward for religious accomplishments, but as an act of God's grace in believers' lives."
These nine statements are more about God's goodness that man's state of being.  We can consider ourselves blessed (happy or fortunate) when we realize we are poor in spirit because when we see our need for God, it points us towards eternal life in the kingdom of heaven found in Jesus.  When we mourn, we are blessed because we are comforted by God Himself.  We can show mercy because we have received mercy, etc.
"Blessed are the poor in spirit, for theirs is the kingdom of heaven.
"Blessed are those who mourn, for they will be comforted.

"Blessed are the gentle, for they will inherit the earth.

"Blessed are those who hunger and thirst for righteousness, for they will be satisfied.

"Blessed are the merciful, for they will receive mercy.

"Blessed are the pure in heart, for they will see God.

"Blessed are the peacemakers, for they will be called sons of God.

"Blessed are those who have been persecuted for the sake of righteousness, for theirs is the kingdom of heaven.
"Blessed are you when people insult you and persecute you, and falsely say all kinds of evil against you because of Me.  Rejoice and be glad, for your reward in heaven is great; for in this same way they persecuted the prophets who were before you.

THe Roman Road

Famous BIble Verses from the Book of Romans
These verses are most well-known as a way to share Good News of salvation through a series of verses found in the book of Romans.
Romans 3:23 clarifies everyone has sinned.
Romans 6:23 says that the wages for sin is death, but the free gift of God is eternal life in Christ Jesus.
Romans 5:8 speaks of God demonstrating His own love toward us that while we were still sinners, Christ died for us.  We didn't do anything to earn it or have to clean ourselves up to receive it!
Romans 10:9-10 tells us how to receive this free gift from God; it says to confess with our mouth Jesus as Lord and believe in our hearts God raised Him from the dead.
Romans 10:13 says that everyone who calls on the name of the Lord shall be saved.  It's available or anyone and everyone!
Gifts of the Holy Spirit
There are three lists of the gifts of the Holy Spirit although the gifts are not limited to these lists.  The Bible teaches every believer is given at least one gift that equips us to serve God and His church beyond our own capabilities; they are to be fueled by His Holy Spirit for His glory not our own.  The Holy Spirit of God chooses; therefore, we are not to compare ourselves or compete.
Before the first list found in 1 Corinthians 12, Paul tells us - 
"Now there are varieties of gifts, but the same Spirit. 5 And there are varieties of ministries, and the same Lord. 6 There are varieties of effects, but the same God who works all things in all persons. 7 But to each one is given the manifestation of the Spirit for the common good."
The list of gifts follows in verses 8-10.  I find it interesting that after talking about the gifts of the Holy Spirit, the next chapter is the "Love Chapter" that should guide our focus away from any bragging or envy.
The other two lists can be found in Romans 12:6-8 and 1 Peter 4:11.
The Love Chapter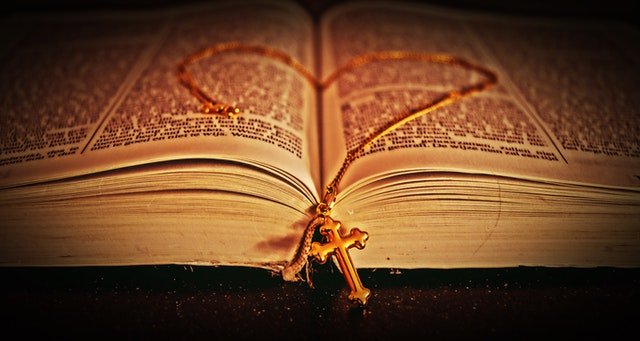 Photo by George Becker from Pexels

More than likely you have heard the following famous Bible verses read at a wedding. 
The whole chapter is a beautiful picture of love - not a feeling, but an action.  Love is a choice to be more like God.  We love because He first loved us. (1 John 4:19)
"Love is patient, love is kind. It does not envy, it does not boast, it is not proud.  It does not dishonor others, it is not self-seeking, it is not easily angered, it keeps no record of wrongs.  Love does not delight in evil but rejoices with the truth.  It always protects, always trusts, always hopes, always perseveres. Love never fails."
"And now these three remain: faith, hope and love. But the greatest of these is love."
1 Corinthians 13:4-8a, 13
Fruit of the Spirit
The list of the nine aspects of the fruit of the Holy Spirit is found in Galatians 5:22-23.
 "But the fruit of the Spirit is love, joy, peace, forbearance, kindness, goodness, faithfulness,  gentleness and self-control. Against such things there is no law."

Armor of God
The famous Bible verses that contain the pieces of the armor of God are found in Ephesians 6.  Paul concludes this letter by challenging believers to put on the full armor of God and stand firm.
 "Finally, be strong in the Lord and in the strength of His might. Put on the full armor of God, so that you will be able to stand firm against the schemes of the devil.  For our struggle is not against flesh and blood, but against the rulers, against the powers, against the world forces of this darkness, against the spiritual forces of wickedness in the heavenly places.  Therefore, take up the full armor of God, so that you will be able to resist on the evil day, and having done everything, to stand firm."  Ephesians 6:10-13
Then he lists the pieces of armor:
Belt of Truth

Breastplate of Righteousness

Shoes of the preparation of the Gospel of peace

Shield of Faith

Helmet of Salvation

Sword of the Spirit - Word of God
Then in verse 18 he urges them to pray at all times in the Spirit.
Photo by Luis Quintero from Pexels

More like these famous Bible verses
Special note: We do preview the websites to which we link, but are unable to peruse them completely. We try to check others' faith statements and make sure they do profess Jesus Christ as God's Son and salvation is found only in Him. It must, however, be your responsibility to personally dig into God's Word and allow the Holy Spirit to be your first and final teacher on all subjects.

"Our website may contain affiliate marketing links, which means we may get paid commission on sales of those products or services we write about. Our editorial content is not influenced by advertisers or affiliate partnerships. This disclosure is provided in accordance with the Federal Trade Commission's 16 CFR § 255.5: Guides Concerning the Use of Endorsements and Testimonials in Advertising."
---
Creative Bible-Bits Newsletter:

Let us help you keep up with what's new at Creative Bible Study with free Bible study lessons and ideas straight to your email!  Your information will be kept confidential and not be used for solicitation.

Free Ebooks: