Search our site:

Thanksgiving Bible Verses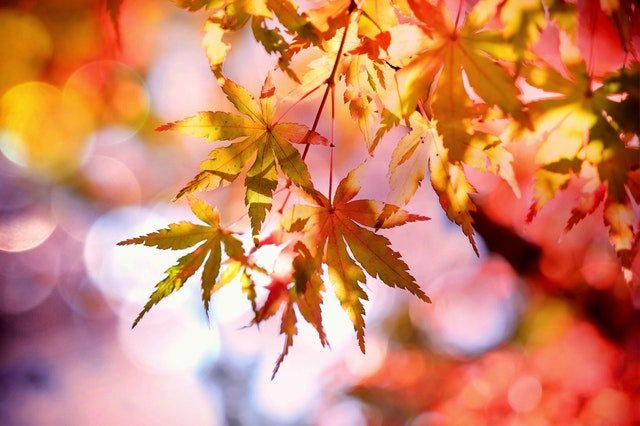 Photo credit - Pexels
Use these 30 Thanksgiving Bible verses for either for the month of November, the holiday of Thanksgiving, or any day for giving thanks!
I think one of my favorite Thanksgiving Scriptures must be 1 Thessalonians 5:18, along with the two verses before it –
(1) 1 Thessalonians 5:16-18 NIV
"Be joyful always; pray continually; give thanks in all circumstances, for this is God's will for you in Christ Jesus."
I love this verse because it doesn't say, "give thanks for all circumstances," but "in all circumstances." When we choose to have an attitude of gratitude, keeping our focus on Jesus, the outcome is His joy that fills us no matter what surrounds us!
---
Daniel gives us a wonderful example to follow when he is faced with troubled circumstances and accusations against him; he gives thanks "in" all things.

(2) Daniel 6:10 NIV
"Now when Daniel learned that the decree had been published, he went home to his upstairs room where the windows opened toward Jerusalem. Three times a day he got down on his knees and prayed, giving thanks to his God, just as he had done before."
These printable Thanksgiving Bible verses cards are great to cut out and use with your family or a Sunday school class during the Thanksgiving holidays and beyond.
Place them in a basket and take turns drawing one out and reading the verse; even little ones will have fun playing find the word "thank" in each one!
Print and display on a string hung across a window or wall adding one each day or hang them all and pull one each day for a countdown to Thanksgiving.
Use them in your Thanksgiving decorations to keep God's Word displayed.
Thanksgiving Bible Verses from Psalms:
The Book of Psalm is a perfect place to begin finding Thanksgiving Bible verses; here are just a few:
(3) Psalm 7:17 NIV
"I will give thanks to the LORD because of his righteousness and will sing praise to the name of the LORD Most High."
(4) Psalm 28:7 NIV
"The LORD is my strength and my shield; my heart trusts in Him, and I am helped. My heart leaps for joy and I will give thanks to Him in song."
(5) Psalm 35:18 NIV
"I will give You thanks in the great assembly; among throngs of people I will praise You."
(6) Psalm 69:30 NIV
"I will praise God's name in song and glorify Him with thanksgiving."
(7) Psalm 100:4 NIV
"Enter His gates with thanksgiving and his courts with praise; give thanks to Him and praise His name."
(8) Psalm 105:1 NIV
"Give thanks to the LORD, call on His name; make known among the nations what He has done."
(9) Psalm 107:1 NIV
"Give thanks to the LORD, for He is good; His love endures forever."
(10) Psalm 118:28-29 NIV
"You are my God, and I will give You thanks; You are my God, and I will exalt You. Give thanks to the LORD, for He is good; His love endures forever".
(11) Psalm 147:7 NIV
"Sing to the LORD with thanksgiving; make music to our God on the harp."
More Thanksgiving Verses from the Old Testament:
(12) 1 Chronicles 16:8 NIV
"Give thanks to the LORD, call on His name; make known among the nations what He has done."
(13) 1 Chronicles 16;34 NIV
"Give thanks to the LORD, for He is good; His love endures forever."
(14) Isaiah 12:4 NIV

"In that day you will say: "Give thanks to the LORD, call on His name; make known among the nations what He has done, and proclaim that His name is exalted."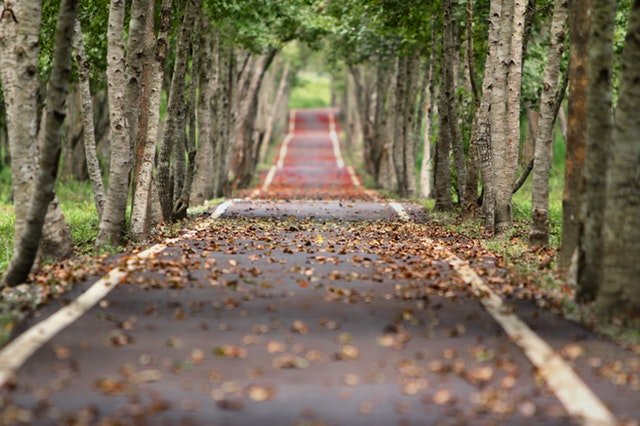 ---
New Testament Bible Verses of Thanksgiving:
Jesus gave thanks before performing the miracle of multiplying the loaves and fish.
(15) Matthew 14:19 NIV
"And He directed the people to sit down on the grass. Taking the five loaves and the two fish and looking up to heaven, He gave thanks and broke the loaves. Then He gave them to the disciples, and the disciples gave them to the people."
Jesus also gave thanks during the Last Supper, as He was about to go to the cross and die for us.
(16) Matthew 26:26-27 NIV
"While they were eating, Jesus took bread, gave thanks and broke it, and gave it to His disciples, saying, "Take and eat; this is My body. Then He took the cup, gave thanks and offered it to them, saying, "Drink from it, all of you."
---
Paul instructs that our lips should be giving thanks instead of foolish talk.
(17) Ephesians 5:4 NIV
"Nor should there be obscenity, foolish talk or coarse joking, which are out of place, but rather thanksgiving".
Paul also emphasizes the importance of thanksgiving in prayer and how it comes with a promise of God's peace.
(18) Philippians 4:6-7 NIV
"Do not be anxious about anything, but in everything, by prayer and petition, with thanksgiving, present your requests to God. And the peace of God, which transcends all understanding, will guard your hearts and your minds in Christ Jesus."
Paul set such an example for us in the following thanksgiving Bible verses to be thankful for others:

(19) 1 Thessalonians 1:2 NIV
"We always thank God for all of you, mentioning you in our prayers."
(20) 2 Thessalonians  1:3 NIV
"We ought always to thank God for you, brothers, and rightly so, because your faith is growing more and more, and the love every one of you has for each other is increasing."
(21) 1 Timothy 2:1 NIV
" I urge, then, first of all, that requests, prayers, intercession and thanksgiving be made for everyone--"
Other New Testament Thanksgiving Bible verses:
(22) 2 Corinthians 9:11 NIV
"You will be made rich in every way so that you can be generous on every occasion, and through us your generosity will result in thanksgiving to God."
(23) Ephesians 5:20 NIV
"always giving thanks to God the Father for everything, in the name of our Lord Jesus Christ."
(24) Colossians 3:15 NIV

"Let the peace of Christ rule in your hearts, since as members of one body you were called to peace. And be thankful."
(25) Colossians 3:17 NIV
"And whatever you do, whether in word or deed, do it all in the name of the Lord Jesus, giving thanks to God the Father through Him."
(26) Colossians 4:2 NIV
"Devote yourselves to prayer, being watchful and thankful."
(27) Hebrews 12:28 NIV

"Therefore, since we are receiving a kingdom that cannot be shaken, let us be thankful, and so worship God acceptably with reverence and awe,"
---
Even in the Book of Revelation, we see heavenly beings around God's throne demonstrating thanksgiving –

(28) Revelation 4:9 NIV
"Whenever the living creatures give glory, honor and thanks to Him who sits on the throne and Who lives for ever and ever,"
(29) Revelation 7:11-12 NIV
"All the angels were standing around the throne and around the elders and the four living creatures. They fell down on their faces before the throne and worshiped God, saying: "Amen! Praise and glory and wisdom and thanks and honor and power and strength be to our God for ever and ever. Amen!"
(30) Revelation 11:16-17 NIV
"And the twenty-four elders, who were seated on their thrones before God, fell on their faces and worshiped God, saying: "We give thanks to You, Lord God Almighty, the One who is and who was, because You have taken Your great power and have begun to reign."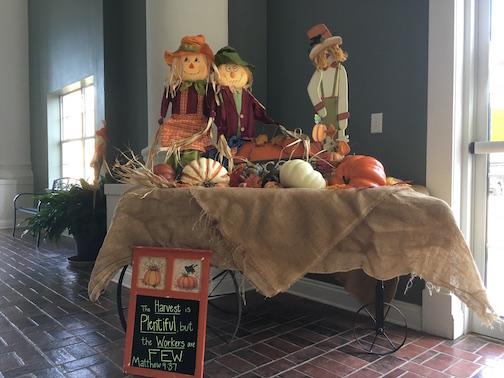 More Ideas & Printables for Thanksgiving
Printable 30 Days of Thanksgiving Bible Verses
God's Word is filled with thanksgiving Bible verses, demonstrating just how important giving thanks to God truly is! These are just a few!
Crosswalk.com has a search tool so that you can type in the words – thanks, thankful, or thanksgiving, and find so many more!
Use Thanksgiving Bible verses along with other creative Thanksgiving ideas and games in your Bible study lessons for children and youth too!
Special note: We do preview the websites to which we link, but are unable to peruse them completely. We try to check others' faith statements and make sure they do profess Jesus Christ as God's Son and salvation is found only in Him. It must, however, be your responsibility to personally dig into God's Word and allow the Holy Spirit to be your first and final teacher on all subjects.

"Our website may contain affiliate marketing links, which means we may get paid commission on sales of those products or services we write about. Our editorial content is not influenced by advertisers or affiliate partnerships. This disclosure is provided in accordance with the Federal Trade Commission's 16 CFR § 255.5: Guides Concerning the Use of Endorsements and Testimonials in Advertising."
---
Creative Bible-Bits Newsletter:

Let us help you keep up with what's new at Creative Bible Study with free Bible study lessons and ideas straight to your email!  Your information will be kept confidential and not be used for solicitation.

Free Ebooks: