Search our site:

Daily Bible Devotions for Busy Lives

Bible devotions are short, topical thoughts usually built around a single Bible verse or chapter. Many people use these as quick morning reminders to help them keep focused on God during the day. These also are beneficial if you need a short Christian topic to present to a group.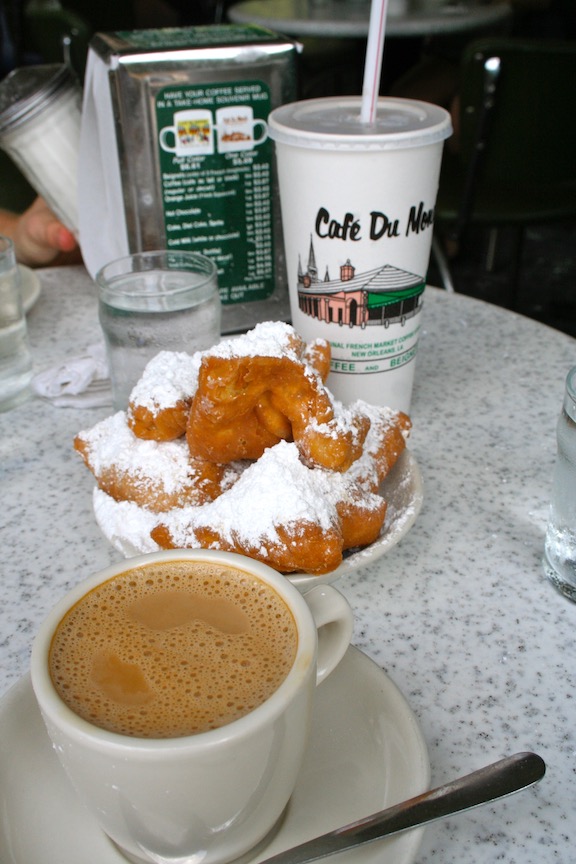 Being from Louisiana, everything relates to good food...even Bible study!

Time for Bible study lessons, devotions, and Bible memorization is important. Just as in our daily eating habits there is room for both snacks and full meals; there is also a place for many areas of studying the Bible.
Let's think of Bible devotions as quick snacks meant to give us a burst of spiritual energy to help us through the day. (Maybe with a cup of coffee!)
God wants to speak to us throughout the day. We just have a hard time slowing down long enough to listen. That's why daily Christian devotions are perfect to incorporate more of God's Word into our busy schedules.

These are short enough to fit into those few extra minutes here or there, but powerful enough to help put our focus back on God and what's really important - the "Big Picture."
And don't miss those "God moments" when God is using a seemingly unimportant occurrence to draw you into a special time with Him. Such times can become special Christian devotions "on the go" in the midst of our busy schedules.
Why take time for personal Bible devotions?



Take A Look at Daniel
Daniel (remember- the guy in the lion's den?) He knew how to really listen to God throughout the day. Daniel 6:10 says: "But when Daniel learned that the law had been signed, he went home and knelt down as usual in his upstairs room, with its windows open toward Jerusalem. He prayed three times a day, just as he had always done, giving thanks to his God."
Three times a day, Daniel paused to pray and give thanks to God. He was focused on God and listening; that's what a Bible devotion is designed to help us do. They're short, concise and don't take long to read, but they give us a thought from Scripture that will carry us through the day with our focus on God.
Now, in Daniel 9:2: "During the first year of his reign, I, Daniel, was studying the writings of the prophets. I learned from the word of the LORD, as recorded by Jeremiah the prophet, that Jerusalem must lie desolate for seventy years."
What was he doing? Studying the writings of the prophets? That would be the Bible, right? Yes, Daniel also did some serious Bible study. We can't just live on snacks all the time. We need to take time to sit down and enjoy a full meal too.
God was able to do amazing things in the life of Daniel. Much of it was because Daniel was willing to seek God's face and take time to listen to His will. Daniel kept his focus on the eternal.
Father, please help me to be like Daniel and seek your face daily. Help me to learn to hear your voice even above the "noise" of the busyness of life and see what's really important. Thank you that You walk with me each and every day and have rescued me from the lion's den.
Read one of Daniel's prayers - Daniel 9:3-19
By the way, did you realize you just read a Bible devotion? It didn't take but a minute - but I hope the idea sticks with you all day.
Photo by James Frid from Pexels

How about you? Do you need a spiritual telescope to help you keep your focus on the eternal throughout your busy day? Try taking a few minutes every day (maybe even three times a day!) to snack on tidbits of the Good News with daily Bible devotions. I promise it won't make you gain weight! (well, maybe "spiritual" weight and that's a positive thing!)
Object Lesson Devotions

To start your week off right, try these Godprint Object Lesson Devotions!  Familiar objects we see through out our day can teach and remind us of God's Word as we connect it to God's world in our everyday lives.
Bible Seeker Christian devotions are great to use for family times, personal use, children's sermons or youth Bible study lessons for youth.  They focus on an everyday object and connect it with God's Word and our everyday lives.  These also include fun interactive Bible activities that make them into hands-on Bible lessons.
---
Free Devotional Ebooks
Following are links to other daily Bible devotions by some of our favorite authors as well as Bible devotions geared specifically for youth, children, women and family; however, if you prefer having a Bible devotional book , there are many wonderful ones available.

This free Christian ebook is offered by Lifeway through their Gospel Project.  Written by Aaron Armstrong, this is an absolute great foundational doctrine devotional which walks through thirty short yet profound basics of the Christian faith.  Each chapter includes further Scriptures to dig deeper into God's Word.
I received the paperback copy of this devotional in my Bible Study Insider box from Lifeway Publishing and have enjoyed using it this summer; I have no doubt I will refer back to it time and time again!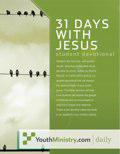 This student devotional takes a look at Jesus through the eyes of His disciple Matthew as it walks students through the Gospel of Matthew over a period of 31 days.  Youthministry.com has made this free ebook available.

Proverbs for Teens is the product of a personal friend's teaching not only her own four teens, but hundreds of teens through years of Sunday School small groups.
Jodi takes teens step by step walking through the wisdom found in the Book of Proverbs.
Thomas Nelson Publishers has made 21 Daily Bible Devotions from Max Lucado's Grace for the Moment available. 

These printable Hero Bible devotions introduce real Bible hero characters to kids by using what they already know about comic book heroes!  Whether your helping your own child learn to dig into God's Word or want to use these to go along with some of our other themed lessons - "I Am Incredible" identity Bible lessons or our Armor of God lessons, these free printables will help you place God's Word into their hands, minds & hearts.

---
Christian Devotions at your fingertips

One of my favorite Apps on my iPhone and iPad is the YouVersion Bible App.  Not only do I then have multiple versions of the Bible at my fingertips but also a huge selection of Christian devotional plans to take with me wherever I go! 
But not only do they have Christian devotions for me, they also have devotional plans for kids which are ideal to have some on-the-go family devotion time anywhere and anytime - right before their little league game, on the drive to school, during wait time at the doctor's, etc.!

---
Bible Devotions for women:
 These free  daily devotions for women come from my daily life to yours!  Life can get hectic, and as soon as we finish our quiet time and walk away, what we've read begins to fade.
These "Godprints" devotions are designed to connect God's Word with God's world in our everyday lives so objects and events around us will continue to bring to mind truths from God's Word and reminders of His presence and His love.
Others:
Girlfriends in God

Faith Lifts
Video Devotional for women by Jennifer Rothschild:
---




Devotions for Outdoor Sportsmen: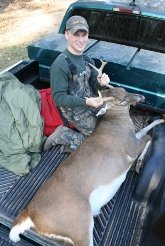 If you're an outdoorsman (or outdoorswoman) - hunter, fisherman, or just love the outdoors, don't miss signing up for these free daily sportmen's devotionals that are written by sportsmen and for sportsmen. You can receive short, Bible study devotionals that are meant to encourage you along with a new outdoor tip & photograph each and every day! They also are a great source of resources for sportsmen - many of them are Christian links just for those that love God and love His outdoors.
---



Devotions for the Family:
Moments Together for Couples by Dennis & Barbara Rainey
Marriage Devotions by Drs Les & Leslie Parrott

Bible Devotions for Family Time
---
Christian Youth Devotions: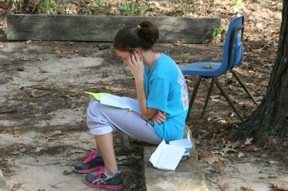 Youth Devotions from Josh McDowell

Soul Fuel by Dare2Share 

Unlocked - Keys for Kids Ministry
---



Children's Devotions:
Christian Daily Devotions for Children  (read or listen)

Truth for Kids (Printable)

Online Devotions for Preschoolers

---



Christian Devotions by some of our favorite authors:
Max Lucado
One-minute audio messages from Max Lucado!
Max Lucado also offers great Video Devotions.

Adrian Rogers

Charles Stanley

David Jeremiah

Purpose Driven Life - Jon Walker & Rick Warren
---
More Great Bible Devotions Online:
A Love Letter from God: 50 devotions : These 50 devotionals take each Scripture used in the "Father's Love Letter." Begin by experiencing a multi-media devotional by watching the following 6 min. video based on the "Father's Love Letter."
Watch, listen or print The Father's Love Letter in over 100 languages!
Still more great Christian devotions including classics like Streams in the Desert and My Utmost for His Highest are available right here on the Internet.
With so many devotions from which to choose, we can keep variety in our daily quiet time with God. These are to be "sparks" to help light the fire of our time with God. Try to spend time meditating on His Word and listening for His guidance every single day, or be like Daniel and make it three times a day!
Also...save us to your favorites or Pinterest board so these will always be at your fingertips when you're on your computer.
Special note: We do preview the websites to which we link, but are unable to peruse them completely. We try to check others' faith statements and make sure they do profess Jesus Christ as God's Son and salvation is found only in Him. It must, however, be your responsibility to personally dig into God's Word and allow the Holy Spirit to be your first and final teacher on all subjects.

"Our website may contain affiliate marketing links, which means we may get paid commission on sales of those products or services we write about. Our editorial content is not influenced by advertisers or affiliate partnerships. This disclosure is provided in accordance with the Federal Trade Commission's 16 CFR § 255.5: Guides Concerning the Use of Endorsements and Testimonials in Advertising."
---
Creative Bible-Bits Newsletter:

Let us help you keep up with what's new at Creative Bible Study with free Bible study lessons and ideas straight to your email!  Your information will be kept confidential and not be used for solicitation.

Free Ebooks: