Search our site:

Creative Bible Study Resources

The Internet is now offering a multitude of great Bible study resources as the Body of Christ (the Church) uses the Web as a tool to spread the Gospel of Jesus Christ, as well as to provide materials that will equip fellow believers in studying and teaching the Word of God, the Bible.
There have been days that I have spent hours searching for a Christian illustration for my Sunday school lesson or a Christian biography to use in my classroom. My husband, as a pastor, also needs sermon illustrations and Bible reference materials to use as he prepares his sermons.
In building this site, I have come across many wonderful resources that can aid in preparing Bible studies, Christian education materials for homeschooling, Sunday school lessons, sermons, Bible devotions and other situations in which we need that little bit of added "creativity."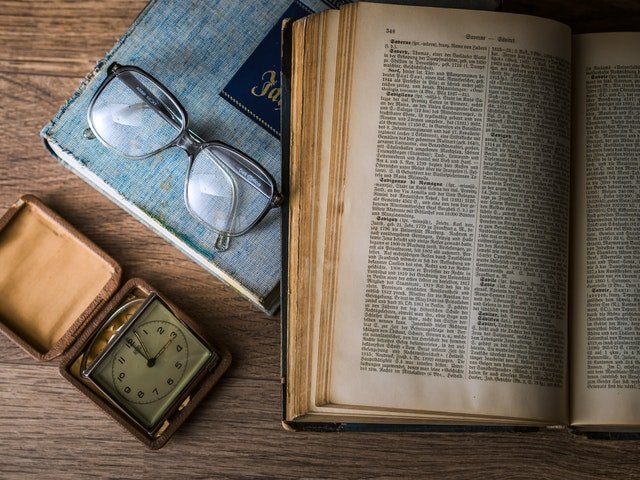 Following are links to many of these so that they can be at your fingertips (as well as mine!).We'd love for you to add us to your favorites or subscribe to our RSS feed (on our home page) so that you can check back often as we continue to add to these.
Introductory Bible Study Resources

For an introduction to Bible study, take a look at our one page Bible summary along with charts of how the Books of the Bible are organized and fit into a timeline.

Bible Study Resources from Crosswalk.com not only brings over 30 different searchable Bible translations/versions to the table, but also access to commentaries, Bible dictionaries & encyclopedias, and more!
Use their Scripture search to find specific Bible verses:

Your own Bible most likely contains several Bible maps, but this free online Bible atlas has every location mentioned in the Bible put in alphabetical order with photos and Scripture references for where each is found.
Have you ever struggled with pronouncing a Bible name or place?  This online Bible pronunciation guide by Net Ministries is also another one of the many helpful Bible study resources. It's not all inclusive, but it does come in handy. You can actually listen to the correct pronunciation. No more trying to figure out all those phonetic marks! :)
JesusCentral.com is an educational community approach to learning more about Jesus. Includes various quick start Bible study guides that range from 2 minutes - 60 minutes in study time length.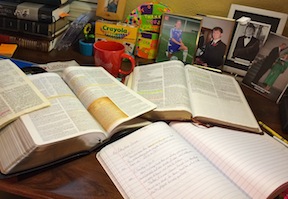 Extended Bible Resources

Most Bibles come with Bible maps in the back, but for a more thorough look at the world during Bible times and now, use this free Bible atlas.
Christian biographies are a great resource as you study your Bible.  Seeing how others have put into practice the truths found in God's Word can encourage and motivate us to live them out as well!

Other times you may need "out-of-the-box" Bible study resources to add life or depth to your Bible study.  God's Word is meant to live off the page - it is "living and active" Hebrews 4:12.  We have found several great Christian websites and resources that will help you do just that for personal Bible study, Youth Ministry, Children's Ministry, Sunday School, homeschooling, etc.!
Two of my favorite websites for creative Bible Study resources are:
The Bible Project
The Bible Project offers detailed studies on various books of the Bible as well as how the Bible all connects as one beautiful and life-changing story.  They have videos on Youtube and also have released a new Bible Study App.
Here's a sample of one of their videos:
Got Questions
Another of the many Bible study resources available online which I like is GotQuestions.com. All of us have questions; this site helps answer these by providing biblical context and references. They cover a myriad of topics including what the Bible says about angels, end times, world views, prayer, health, abortion and so much more. 
Special note: We do preview the websites to which we link, but are unable to peruse them completely. We try to check others' faith statements and make sure they do profess Jesus Christ as God's Son and salvation is found only in Him. It must, however, be your responsibility to personally dig into God's Word and allow the Holy Spirit to be your first and final teacher on all subjects.

"Our website may contain affiliate marketing links, which means we may get paid commission on sales of those products or services we write about. Our editorial content is not influenced by advertisers or affiliate partnerships. This disclosure is provided in accordance with the Federal Trade Commission's 16 CFR § 255.5: Guides Concerning the Use of Endorsements and Testimonials in Advertising."
---
Creative Bible-Bits Newsletter:

Let us help you keep up with what's new at Creative Bible Study with free Bible study lessons and ideas straight to your email!  Your information will be kept confidential and not be used for solicitation.

Free Ebooks: