Search our site:

A Christmas Bible Study for Kids
the inside Gift

This Christmas Bible study for kids is the fourth in a series of Bible lessons designed to encourage children, youth and even us adults to experience Christmas in a new way using our five senses.
Hear the Bells of Hope - Hearing
Light of the World - Sight
Stinky Shepherds - Smell
Up Close and Personal - Touch
The Inside Gift - Taste
These also correspond with the themes for the Advent Season - hope, love, joy and peace.  The fifth lesson focuses on what's next - the Wise Men.
A Christmas Bible Study
In this Christmas Bible study for kids we'll use our sense of taste and the story of the Wise Men to point to God's grace in giving us the greatest gift of His Son Jesus, and how He's the gift that just keeps on giving!
Encourage kids to carry the senses of Christmas beyond Christmas Day and continue seeking Jesus being aware of His presence all around us every day into the New Year!
Title:  The Inside Gift

Scripture:  Matthew 2:1-12



Introduction  Activity:  

Christmas Bible Study for Kids 
Prepare ahead of time a wrapped box or Christmas gift bag filled with more than enough sweet treats to eat such as Christmas cookies, candy, etc. (Do be aware of any allergies though!)
Begin by asking students to tell about their favorite gift they opened at Christmas.  Allow them to guess what might be in the gift you brought.  After a few guesses, give them a hint - "It's something you can taste."
When they have guessed, put your gift aside and ask if they can remember a part of the Christmas story in the Bible that mentions gifts.
The Wise MEn
Allow students to share as much as they know about the story of the Wise Men before you read it from the Bible.
Ask kids to be listening for the word "gifts" as you read the story of the Magi or Wise Men.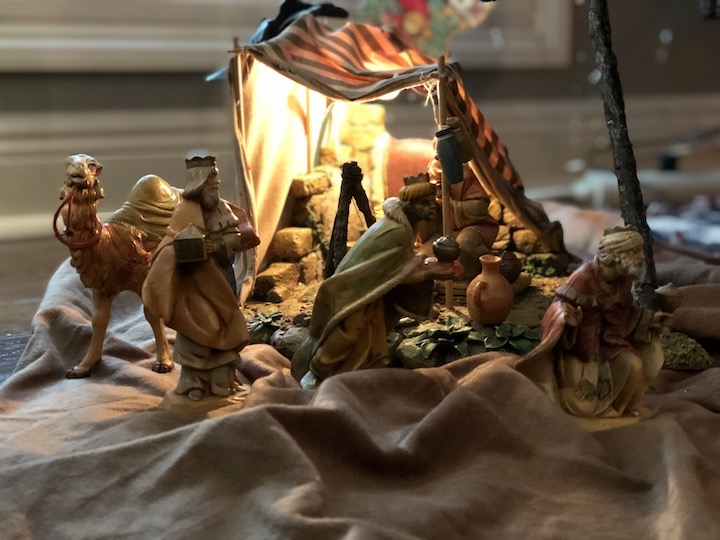 Read Matthew 2:1-12
So what gifts did the Wise Men bring? (gold, frankincense, and myrrh)
Why did the Wise Men come to see Jesus & bring Him gifts? (to worship Jesus)
Did you know one of the gifts the Wise Men brought can be tasted?! There are many ways people have studied these gifts in relation to Jesus, but for today, let's look at how we experience these gifts:
Gold - we can see and touch
Frankincense - can be seen, touched and smelled
Myrrh though can be seen, touched, smelled & tasted!
Myrrh, like frankincense, comes from the inside of a type of tree.  It's called a resin because it seeps out and then hardens.  Myrrh has been used for thousands of years for a type of medicine.  It can be used to help heal cuts and burns, but it also can be taken by mouth to help your tummy feel better.
Myrrh is similar to the gift I brought today; it can be tasted!  And as wonderful as the Wise Men's gifts were, they were not the greatest gift given that first Christmas.
Give each student a piece of paper to write on or discuss out loud the following:
Who gave you gifts for Christmas? (Make a list.)
Who did you give gifts to?  (Make a list.)
In either of our lists, did we write "God"?
Today we're not talking as much about the gifts the Wise Men gave to Jesus, but the gift God gave to the Wise Men...and us!
Christmas Bible Study for Kids


Point 1:  God's gift of grace

Give each student a napkin and ask them to write their name on it to receive a gift. Place a Christmas cookie or piece of candy on their napkin, but tell them they are not to touch it yet. 

After everyone has been served, ask the following questions:
Who was given a Christmas treat to taste? (everyone)
Who would like to eat their treat? (have at least one person agree beforehand to say they do not want to eat their treat) Remove their treat along with anyone else's who does not want it.
Now allow everyone who still has one to take one small taste of their treat.
Is it fair that we all had a treat to taste but "name of whomever didn't want theirs" didn't?  (Yes, because all were given a treat, but it was their choice to reject it.)
How did your treat taste?  Good? Sweet?
Discuss 
At Christmas we celebrate with giving gifts and eating sweets, but these all should remind us of God's greatest gift - His Son, Jesus and how good and sweet it is to know Him.
We call this gift - grace.  And just like our treats earlier, grace has been offered to everyone, but it is our choice whether we receive it or reject it.
It's our choice to find out how good and sweet God is.  Psalm 34:8 in the Bible says:
"Taste and see that the Lord is good;
blessed is the one who takes refuge in Him."
When you tasted your treat, even just a little, could you tell it was going to be good?  Sweet? 
That's what this Bible verse means.  When we experience even the smallest bit of who Jesus is, we immediately know He is good!
Grace is giving someone what that don't deserve; it's an unearned or undeserved favor or gift just like me giving you a Christmas treat. 
You didn't have to do anything to get it.  I paid for it; I brought it; I gave it to you because I wanted to.
The meaning of grace can be remembered through the letters in the word: 
God's Riches At Christ's Expense.
Jesus paid everything so we could know God.  He paid the price for our sin; He paid the price so we could have eternal life.  He paid the price so we could have Him through His Holy Spirit! Salvation is all a gift!
Christmas is about celebrating God's greatest gift. 
Ephesians 2:8-9 tells us - 
"For it is by grace you have been saved, through faith—and this is not from yourselves, it is the gift of God— not by works, so that no one can boast."
God gave this gift of grace to Mary, Joseph, the shepherds , wise men, and everyone who has ever lived.  Again though...like our treat or any other gift, it is our choice to accept God's great gift of salvation through His Son, Jesus or to reject Him. 
"God gave" ...we all know John 3:16:
"For God so loved the world that He gave his one and only Son, that whoever believes in him shall not perish but have eternal life."
When you tasted your sweet treat; did the taste make you want more?  Well when we receive Jesus that is just the beginning; He gives us more and more grace every day!
The disciple John tells us this in the first chapter of the Gospel of John.
Read John 1:14 and 16.
"And the Word became flesh and dwelt among us, and we have seen his glory, glory as of the only Son from the Father, full of grace and truth."
"For from his fullness we have all received, grace upon grace."
God's gift wasn't just a baby born in a manger thousands of year ago.  God's great gift is a Savior born in our hearts as we receive Him as our Savior and Lord. 
Jesus is the INSIDE GIFT - Immanuel (God with us)!
And God's gift of grace continues day after day as we walk with Jesus.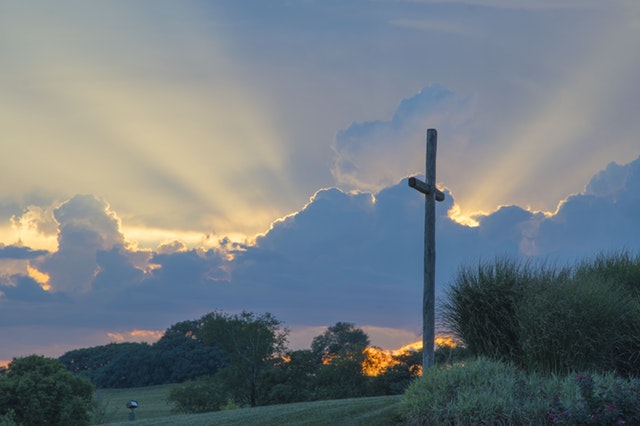 Photo @ Pexels
Christmas Bible Study for Kids


Point 2:  The Gift That Just Keeps Giving

Read Matthew 2:9-11 again.

The Wise Men had heard enough about Jesus to travel a long way following the star and seeking this Promised One.  Finding Him though wasn't the end of their journey; it was just the beginning!

Just like the moment we find Jesus and receive Him as our Savior; that's just the beginning of this new and abundant life! (John 10:10)

Just because December 25th is over, doesn't mean we have to leave Christmas behind!  We are to take Christmas and God's "Inside Gift" (Jesus) on into the New Year with us!

The gifts you unwrapped at Christmas weren't meant to just sit there now; now they can be enjoyed!  It's the same with Jesus; His grace just keeps on giving just like John 1:16 says - "grace upon grace!"




We are to be like the Wise Men after they found Jesus.

What two things did they do when they found Him? Look back at Matthew 2:11.
Fell down and worshiped Jesus.
Presented Him with gifts.
First they bowed down and worshiped Jesus.
In other words, they gave Jesus their all!  They honored Him as their king!
That's the greatest gift we can give back to God - receiving His gift of grace by inviting Jesus into our own lives and honoring Him as our lord and king in the way we live.  We give Him our all!
As we live for Jesus, we can honor Him as our king ever day; we don't have to wait until we come to the church to worship.
Using our five senses let's think of some gifts we can give Jesus this week or even this year. (Take time to allow students to brainstorm gifts we can give back to God.) Here are a few examples:
Hearing - With our voice we can make a joyful noise singing & praising God or tell Him thank you!
Sight - We can use our eyes to look at things that please God or look for ways to serve others. 
Smell - Hmmm...that's a hard one!  Be Creative!
Touch - We can give someone a hug or help them with our hands.
Taste - We could bake something to give to others or help at a Food Bank.
At Christmas we are quick to do acts of kindness and service; we are more mindful of worshipping and sharing Jesus with others; we are joyful and hopeful, excited and we celebrate!
Why should these things be left behind?  These are gifts we can give back to God every day of this New Year!
God never quits giving His grace, and His grace is something we can then share with others to honor Him our King.
* Finally allow kids to enjoy the rest of their sweet treat while also offering back the treats to those who rejected at first.  God continues to offer Jesus to us over and over.
You may also want to give them a treat to take with them to share it and Jesus with someone else.
Christmas Bible Study for Kids Summary
Because of God's great gift of grace, we can know Jesus! He gives us eternal life and remains with us always. Jesus is God's INSIDE GIFT and He keeps on giving His grace beyond Christmas, and so can we!
© Copyright 2022 Susan Smart
Prayer Time & Closing

Christmas Bible Study for Kids on Grace
Lead students in acrostic prayers using the word GRACE:
Thank God for something that starts with a G, an R, an A, etc.
Pray for someone you know whose name starts with a G, an R, etc.
Ask God to help you -
G - grow in knowing Him
R - read His Word more
A -  act kindly to others
C - confess when you're wrong and sin
E - enjoy His presence with you always and share Him with others
Find other lessons in this Christmas Bible study for kids series here -   "Packing Up Our Christmas Senses" 

Extended Activities

Christmas Bible Study for Kids
Game Idea - Pass the Gift
Before hand write a list of several instructions for how to pass the gift such as:
Pass the gift to someone who is wearing red.
Pass to someone with blue eyes.
Pass to someone whose name starts with a J.
Pass to someone two people away from you.
Pass to the person across from you.
When the gift is passed to them, each is to share one thing they are thankful to God for or you could place strips with Bible verses inside they can read as they receive the gift.

Christmas Craft - Origami Crown
Many times we think of the Wise Men as Kings wearing crowns.  These origami crown can remind us of them, but more importantly remind us of King Jesus!
The following video was used for a lesson on Esther, but the crown works for this lesson also.  You could have them write "Grace upon grace" on it as a reminder of this Christmas Bible study for kids.

More Bible Verses About Grace

Christmas Bible Study for Kids
Exodus 34:6 - "Then the Lord passed by in front of him and proclaimed, "The Lord, the Lord God, compassionate and gracious, slow to anger, and abounding in lovingkindness and truth;"

Romans 6:1-3 -

"What shall we say then? Are we to continue in sin so that grace may increase? Far from it! How shall we who died to sin still live in it? Or do you not know that all of us who have been baptized into Christ Jesus have been baptized into His death?"

2 Corinthians 12:9 -

"But he said to me, "My grace is sufficient for you, for my power is made perfect in weakness." Therefore I will boast all the more gladly about my weaknesses, so that Christ's power may rest on me."
1 Timothy 1:9 - "He has saved us and called us to a holy life—not because of anything we have done but because of his own purpose and grace. This grace was given us in Christ Jesus before the beginning of time,"            
Titus 2:11-12 - "For the grace of God has appeared that offers salvation to all people.  It teaches us to say "No" to ungodliness and worldly passions, and to live self-controlled, upright and godly lives in this present age,"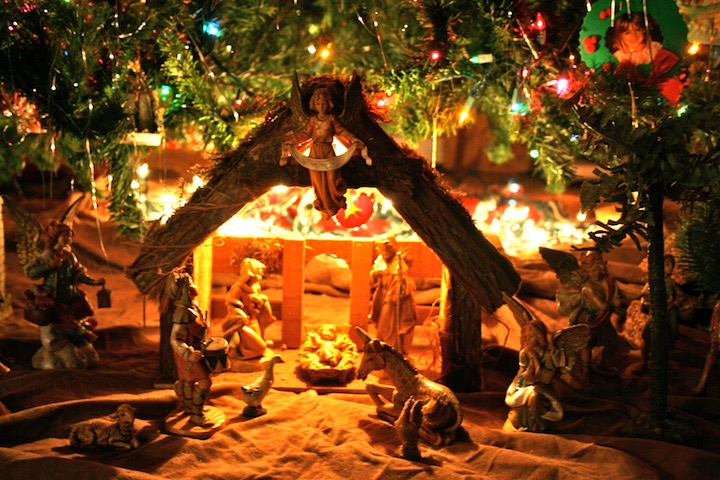 Another free Christmas Bible study series - Renewing the Wonder of Christmas
  These lessons look at Christmas through the eyes of those who were there the first Christmas and include activities for kids, youth & adults.
Also available are our free Christmas Object Lessons!
Special note: We do preview the websites to which we link, but are unable to peruse them completely. We try to check others' faith statements and make sure they do profess Jesus Christ as God's Son and salvation is found only in Him. It must, however, be your responsibility to personally dig into God's Word and allow the Holy Spirit to be your first and final teacher on all subjects.

"Our website may contain affiliate marketing links, which means we may get paid commission on sales of those products or services we write about. Our editorial content is not influenced by advertisers or affiliate partnerships. This disclosure is provided in accordance with the Federal Trade Commission's 16 CFR § 255.5: Guides Concerning the Use of Endorsements and Testimonials in Advertising."
---
Creative Bible-Bits Newsletter:

Let us help you keep up with what's new at Creative Bible Study with free Bible study lessons and ideas straight to your email!  Your information will be kept confidential and not be used for solicitation.

Free Ebooks: