Search our site:

Every Day is a Holiday!

In reality...every day is a holiday! Don't we all love the holidays?!  There is just something special...almost a sense of magic in the air!

As I was perusing Pinterest today, all the "Holiday" boards & pins jumped out at me.  The word "Holiday" caught my attention.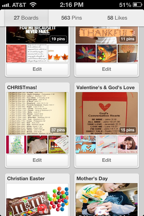 My first thought was…"I wonder if at one time that meant Holy Day?"  Well, I was right!  When I looked up its origin, I found:
[The word holiday comes from the Old English word hāligdæg (hālig "holy" + dæg "day").]
Now we usually think of a holiday as a day of celebration or a day set aside for a special purpose or reason…and well it should be!  Every day is a holiday, because every day is a holy day…a day created by the Almighty…a day like no other…a day which should be celebrated!
"This is the day the LORD has made; let us rejoice and be glad in it."  Psalm 118:24
It seems that as soon as November 1 appears on our calendar,  the word "holiday" begins appearing everywhere!  We see it commercials and advertisements, we hear the wishes begin at the checkout counters - "Happy Holidays!" 
During this season though, let the word "holiday" remind us that everyday is a holiday…a holy day… a day to celebrate & rejoice in Jesus!
Bible Object Lesson:


Object lessons can come from anything...even a word!  Use the word "holiday" to teach children, youth or adults a memorable Bible lesson that hopefully will stick in their memory even longer than the holiday season!
Key point:  Every day is special & should be appreciated and celebrated because God made it!
Key Bible Verse:  Psalm 118:24 "This is the day the LORD has made; let us rejoice and be glad in it."

Object Lesson:  Mix up the letters (dyhlaoi) and have students unscramble the word "holiday".  Once unscrambled, have them tell what they think the word means; give their own definitions. 
Discuss the origin of the word and how every day should be a Holy day or "Holiday".  Share Psalm 118:24 and have students think of  all the things God created including our days. 
Finally have students draw a picture of their favorite holiday and write Psalm 118:24 on it.  Challenge them to remember this lesson every time they see or hear the word "holiday" during this holiday season and also memorize the Bible verse!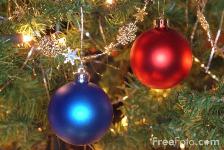 Happy Holidays!
Every day is a holiday - more seasonal object lessons
Special note: We do preview the websites to which we link, but are unable to peruse them completely. We try to check others' faith statements and make sure they do profess Jesus Christ as God's Son and salvation is found only in Him. It must, however, be your responsibility to personally dig into God's Word and allow the Holy Spirit to be your first and final teacher on all subjects.

"Our website may contain affiliate marketing links, which means we may get paid commission on sales of those products or services we write about. Our editorial content is not influenced by advertisers or affiliate partnerships. This disclosure is provided in accordance with the Federal Trade Commission's 16 CFR § 255.5: Guides Concerning the Use of Endorsements and Testimonials in Advertising."
---
Creative Bible-Bits Newsletter:

Let us help you keep up with what's new at Creative Bible Study with free Bible study lessons and ideas straight to your email!  Your information will be kept confidential and not be used for solicitation.

Free Ebooks: