Search our site:

Christmas Devotion

A Recipe for Joy!
We hope this Christmas devotion will bring you joy during the holidays as well as every day using God's recipe for joy found in the Bible!

A sweet friend of mine was asking for prayer yesterday because of the crazy busy week ahead of her. The holidays can easily become a blur of busyness and rushing around if we're not careful. For others, the holidays may bring an extra measure of loneliness and loss.
God desires for us to experience His joy during this special season as well as each and every day in spite of our circumstances.
A Christmas Devotion: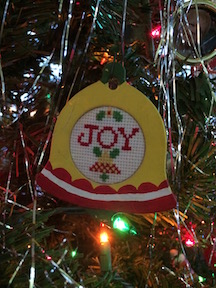 Joy echoes through every stage of the Christmas story:
John the Baptist jumped for joy even in his mother's womb –
"When I heard your greeting, the baby in my womb jumped for joy." Luke 1:44
The angel announced joy to the shepherds –
"I bring you good news that will bring great joy to all people." Luke 2:10
The wise men were filled with joy –
"When they saw the star, they were filled with joy!" Matthew 2:10
---
You've probably heard the acronym "formula" for J.O.Y.  before:
J
esus -
O
thers-
Y
ou
…keeping Jesus forefront in our thoughts, then others, and finally yourself.
I want to add Scripture to this for our Christmas devotion so we can really see God's recipe for JOY!
Note what three things are repeated in the following verses:
Philippians 4:4-7 -
4 "Rejoice in the Lord always. I will say it again: Rejoice! 5 Let your graciousness be known to everyone. The Lord is near. 6 Don't worry about anything, but in everything, through prayer and petition with thanksgiving, let your requests be made known to God. 7 And the peace of God, which surpasses every thought, will guard your hearts and minds in Christ Jesus."
1 Thessalonians 5:16-18 -
16 "Rejoice always!
17 Pray constantly.
18 Give thanks in everything,
for this is God's will for you in Christ Jesus."
---
Did you see it?!    Rejoice – Pray – Give Thanks! Combine these with the  J-O-Y and we get a wonderful recipe for joy!
Rejoice over Jesus!    Let's take time and focus our thoughts on Who Christ is and all He has done for us!
Pray for others!    Let's take our eyes off our own circumstances and place our focus on praying for others and their circumstances.
Give thanks from you!     We need to follow the instructions in this wonderful hymn and make time to "Count your blessings; name them one by one."  This will place our focus on all that we have and not on what we don't have or may have lost.
Rejoice + Pray + Give Thanks = JOY
As Paul said to the Thessalonians, "For this is God's will for you in Christ Jesus."   God desires to bring His joy into our lives through a personal relationship with Jesus!  He is with us – Immanuel!
More about Joy
A Christmas Bible Study for Kids on joy looks at the shepherds and the joy they spread that first Christmas.
A Jingle Bell Object Lesson demonstrate the truth that joy comes from the inside and is found in Jesus!
Chuck Swindoll teaches about "7 Ways to Cultivate Joy." 
More Bible verses on Joy
James 1:2-3

"Count it all joy, my brothers, when you meet trials of various kinds, - for you know that the testing of your faith produces steadfastness." 
1 Peter 1:8-9  - "Though you have not seen Him, you love Him; and even though you do not see Him now, you believe in Him and are filled with an inexpressible and glorious joy,  for you are receiving the end result of your faith, the salvation of your souls."

Romans 15:13

- "I pray that God, the source of hope, will fill you completely with joy and peace because you trust in him. Then you will overflow with confident hope through the power of the Holy Spirit."
More Christmas Resources: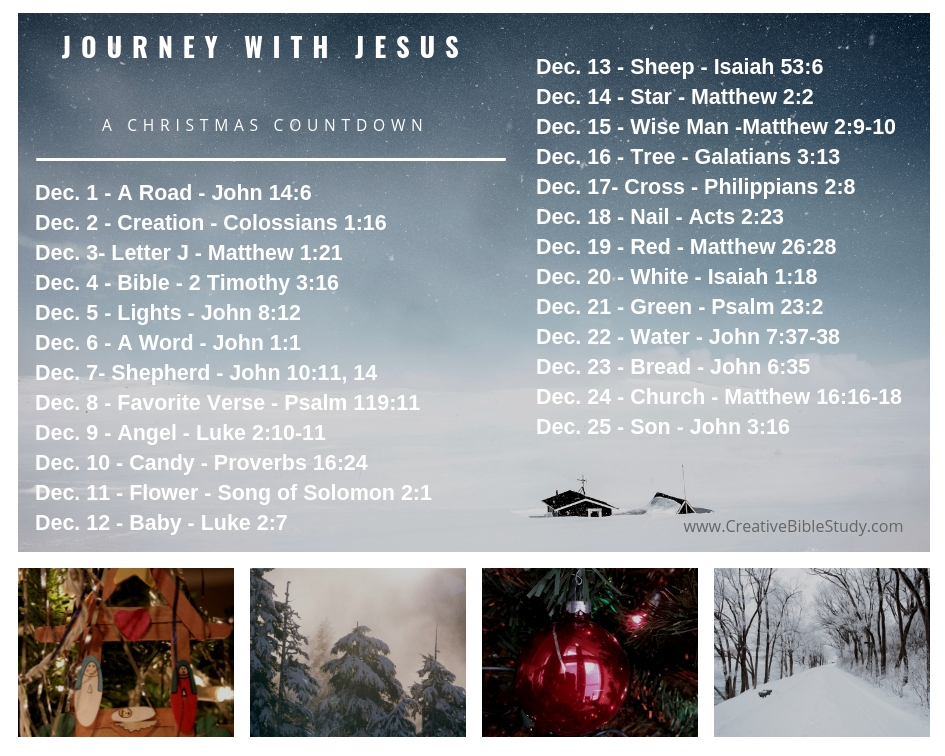 Here are twenty-five Christmas devotions with Bible verses to help us keep our focus on the true reason for the season - Jesus.
Each looks at an object we see during the Christmas season or every day to help remind us of the joy, hope, love, peace & salvation God offers during every season.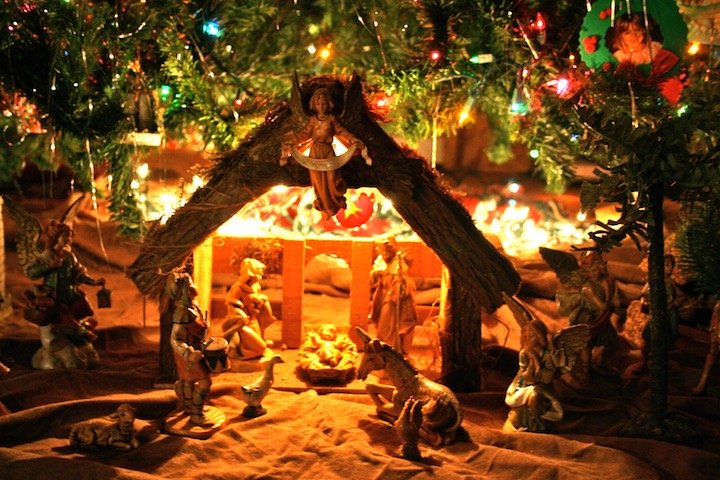 These 6 lessons for Christmas Bible study are designed with activities for all ages to bring us back to the WONDER of the Christmas story.  They may be used for small group or family time worship.  Take a fresh look through the eyes of some of the people that were there - Mary, Joseph, the shepherds, the innkeeper, the wise
men and more!
Ideas for  Christmas object lessons can be found in so many of the items that arrive during the Christmas season - the gifts, the lights, the decorations and even the candy!
These Christmas object lessons can be used with groups of kids at church or with your own children as you walk with them daily pointing them to Jesus during this CHRISTmas season!
Special note: We do preview the websites to which we link, but are unable to peruse them completely. We try to check others' faith statements and make sure they do profess Jesus Christ as God's Son and salvation is found only in Him. It must, however, be your responsibility to personally dig into God's Word and allow the Holy Spirit to be your first and final teacher on all subjects.

"Our website may contain affiliate marketing links, which means we may get paid commission on sales of those products or services we write about. Our editorial content is not influenced by advertisers or affiliate partnerships. This disclosure is provided in accordance with the Federal Trade Commission's 16 CFR § 255.5: Guides Concerning the Use of Endorsements and Testimonials in Advertising."
---
Creative Bible-Bits Newsletter:

Let us help you keep up with what's new at Creative Bible Study with free Bible study lessons and ideas straight to your email!  Your information will be kept confidential and not be used for solicitation.

Free Ebooks: