Search our site:

Christmas Devotion  #20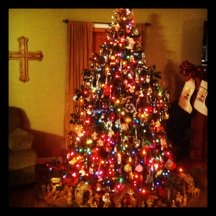 Number 20 Christmas devotion of these twenty-five Christmas countdown on-the-go, active, object lesson devotions with Bible verses to help us keep our focus on the true reason for the season!  Each day snap a photo of each item for a visual and use as a photo challenge on Social Media, or with your family, small group, friends or just for yourself.  It's a fun way to enjoy the presence of Christ each and every day as we look towards celebrating His birthday!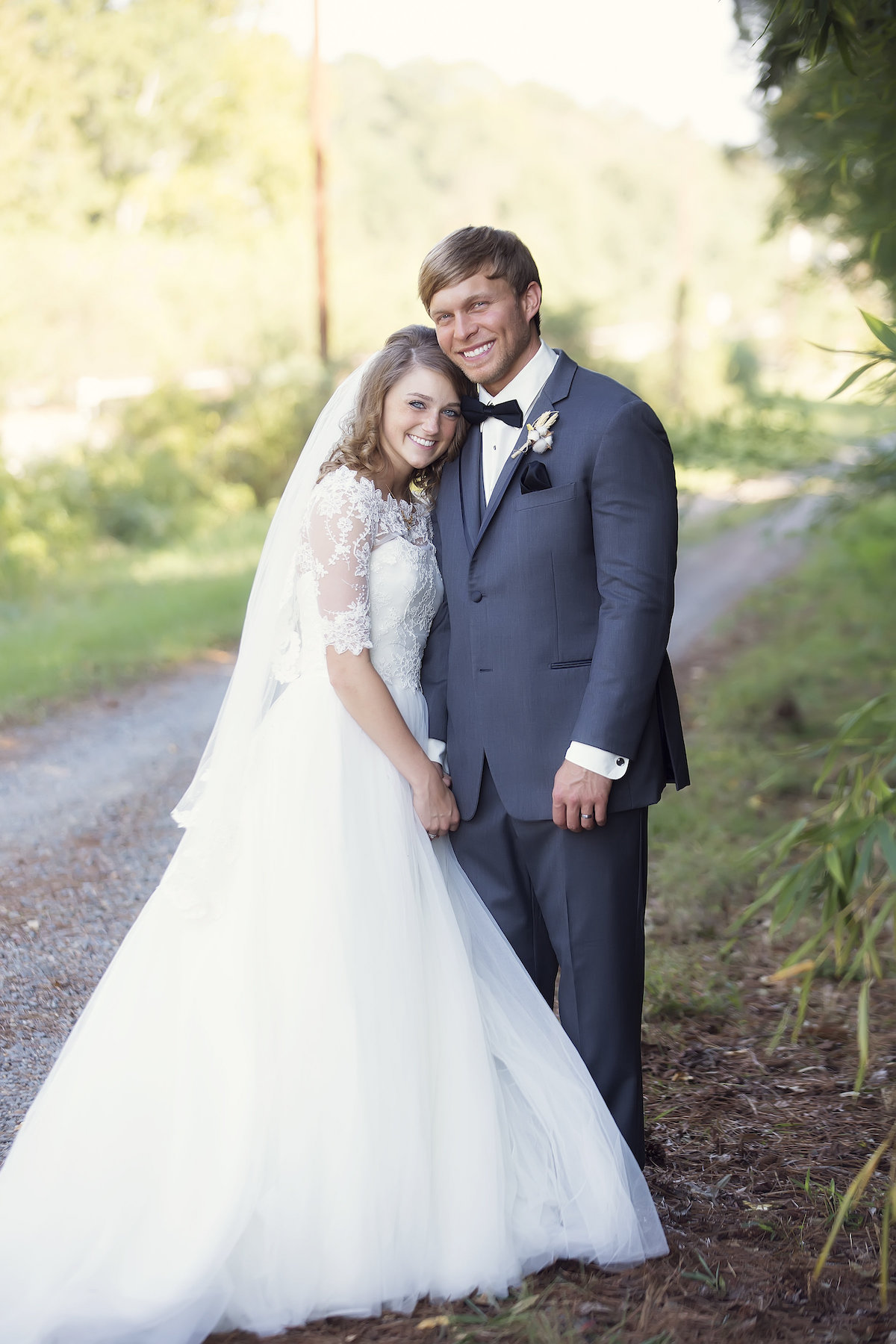 Dec. 20th - White - Isaiah 1:18

"Come now, and let us reason together," Says the LORD, "Though your sins are as scarlet, They will be as white as snow; Though they are red like crimson, They will be like wool."

---
When you think of something "white", what are the first thoughts that pop into your mind? 
Some of mine were clouds, clean, pure, and a wedding gown - hence the photo I chose for this Christmas devotion.
You may not have thought of white being a Christmas color or for that matter a color at all.  What would a candy cane be without "white"?  How would we have snow on our gingerbread houses without "white"?  The sheep, the snowflakes...so much of Christmas is colored "white"!

White occurs when all the colors of the spectrum of light are reflected off of an object.  I love the idea that white is a product of light being reflected. There is such a deeper spiritual truth here!

Our verse today speaks of our sins being cleansed to be white as snow or wool.  (Sorry...snow was not one of my first thoughts of white because we rarely get any here in Louisiana!) 
Put all of this together - Jesus is the Light.  When He is our Savior and Lord, He cleanses us from sin; we become reflections of Him.  From then on God only sees us as clean, as pure, as white as snow...as Christ. 
We become a part of His Bride clothed in "linen, bright and clean; for the fine linen is the righteous acts of the saints."  (Revelation 19:8)

What a beautiful spiritual truth built right into the fabric of nature!
Today as you look around and see things that are "white," let it remind you that Jesus has paid the price for our sin...paid in full!  There is hope for forgiveness making it possible to have a relationship with God!
Some stains seem impossible to remove...But with God all things are possible! (Mark 10:26-27) Nothing you nor I have done is so sordid and dirty that God cannot cleanse if we but turn back to Him and ask -
"If we confess our sins, He is faithful and righteous to forgive us our sins and to cleanse us from all unrighteousness."  1 John 1:9
This Christmas and on into this new year, may "white" remind us of the hope found in Jesus Christ!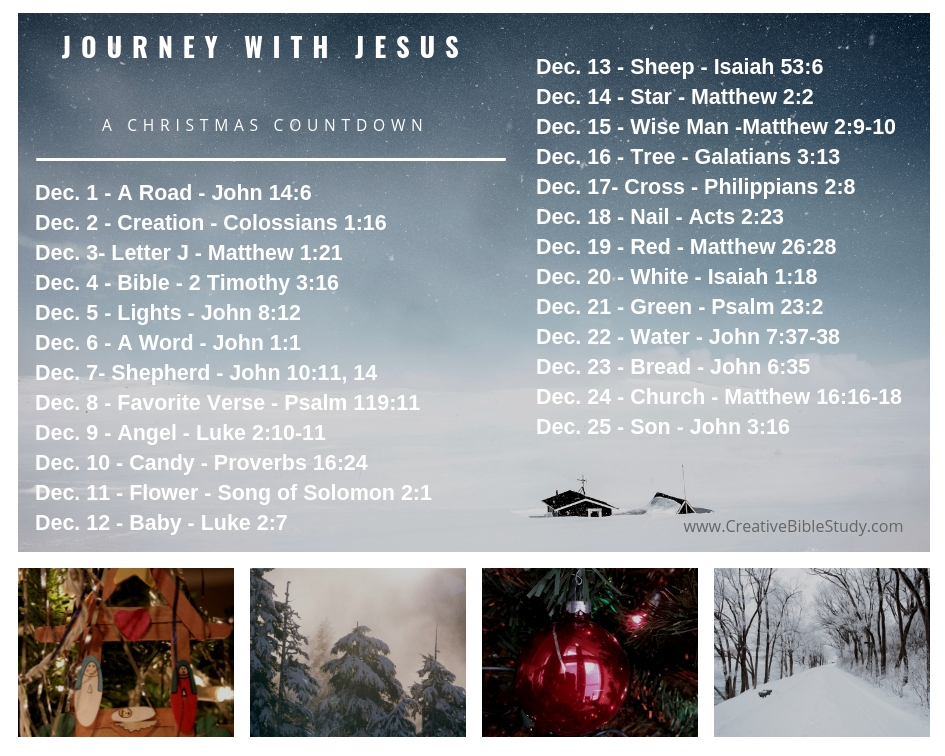 More for Christmas
Family traditions help ground our children as they are repeated each year.  They can place the focus of our view on Jesus and all we find in Him!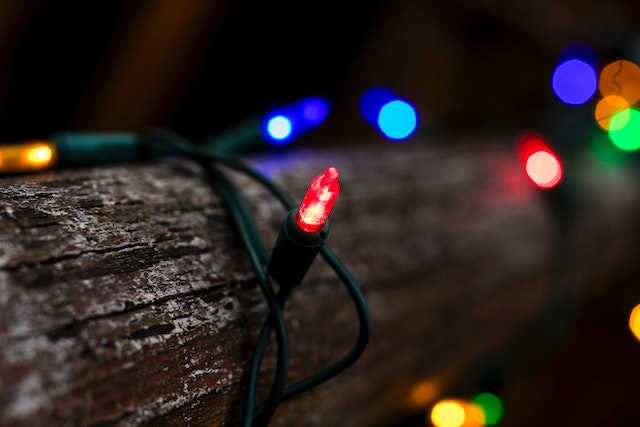 Christmas object lessons are helpful to remind us of so many truths we find in the Bible as we see Christmas items and colors all around us during this season.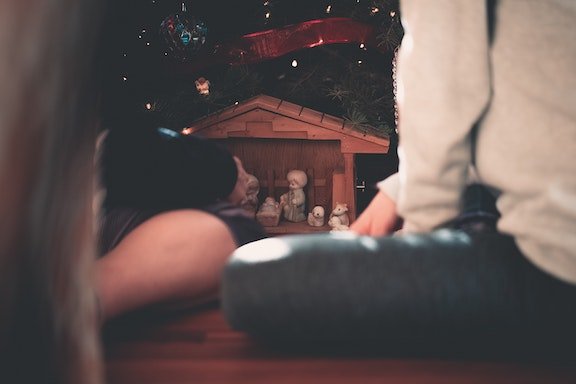 Along with the Christmas Bible story, we can also learn so much from the people who were there!
The Wonder of Christmas - 6 interactive Bible lessons for any age.
Packing Up Our Sense of Christmas - 5 lessons using our senses to experience Christmas anew.
Special note: We do preview the websites to which we link, but are unable to peruse them completely. We try to check others' faith statements and make sure they do profess Jesus Christ as God's Son and salvation is found only in Him. It must, however, be your responsibility to personally dig into God's Word and allow the Holy Spirit to be your first and final teacher on all subjects.

"Our website may contain affiliate marketing links, which means we may get paid commission on sales of those products or services we write about. Our editorial content is not influenced by advertisers or affiliate partnerships. This disclosure is provided in accordance with the Federal Trade Commission's 16 CFR § 255.5: Guides Concerning the Use of Endorsements and Testimonials in Advertising."
---
Creative Bible-Bits Newsletter:

Let us help you keep up with what's new at Creative Bible Study with free Bible study lessons and ideas straight to your email!  Your information will be kept confidential and not be used for solicitation.

Free Ebooks: