Search our site: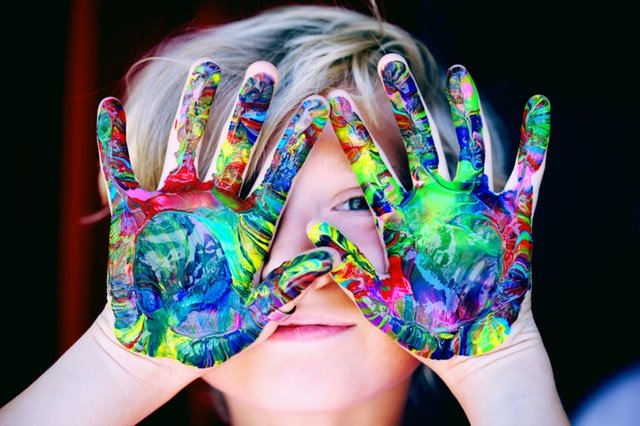 Bible Lessons for Kids
Quality interactive Bible lessons for kids are more important now than ever! We need to capture their attention and bring them back wanting more of God's Word!
The competition for children's attention is high with the "latest" & "greatest" technology gadgets screaming to be heard!  The Bible is "living and active" though; we just need to make it available to kids in a format that will draw them into its wisdom.
Educational research has shown that students of any age have varied learning styles. Therefore, we have tried to locate a variety of free Bible lessons for kids along with activities that will incorporate both visual & auditory stimuli as well as manipulatives for hands-on creativity.
Of course the most important and life changing children's Bible lesson we can teach is how they can come to know Christ as their personal Savior - the message of the Gospel!  One creative way to talk about salvation to children is using an object lesson with seeds or money.
There are all types of Bible lessons for kids that range in both topic and style.  If you're in a hurry, you may want to jump to our topical index of children's Bible lessons.
Bible Stories - Old Testament to New

See how Bible stories and Bible characters come alive in the Bible lessons for kids taken from both the Old Testament and New Testament.  If you're looking for a specific Bible story or character, this is a great place to start!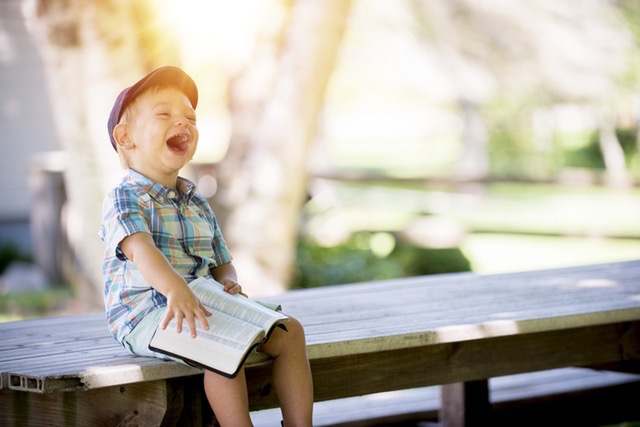 Bible Lesson Plans for Church or Home-school

We love the fact that so many free Sunday School lessons are being developed by creative Christians and offered here on the web!  Many of us may be working on a "shoe-string" budget, and both Sunday School and home-school material can be expensive!
That's why we want to locate & collect free Bible  lessons for kids  in one central location for easy access and also provide other Christian resources to help equip you as a Bible teacher!  These resources include easy to use Bible lesson plans,  extended Bible activities, games & crafts, as well as bulletin board ideas and  other equipping resources for you the teacher.

Themed Bible Lessons

These themed groups of lessons are great for teaching a series of Bible lessons for kids.  They can be used for church camps, children's church, Vacation Bible School or short-term Sunday School curriculum.
Another fun activity to go along with them is to have themed kid snacks. Children's Ministry Magazine offers some really great creative ideas for quality kids Bible lessons including edible Bible lessons!


Identity Series - "Incredible Me...One in a Minion!"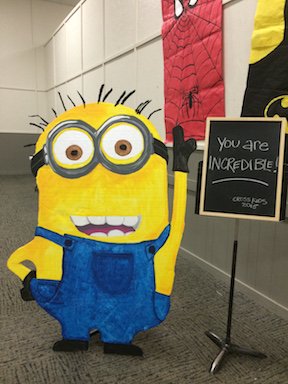 This is a series of four free Bible lesson plans for kids that we put together for our CrossKids Camp 2015.  These four lessons are based on Psalm 139:14 - "I am fearfully and wonderfully made" helping students understand that they matter to God!  They can be incredible because of Jesus and for Jesus right here and right now!




7 Superhero kids bible lessons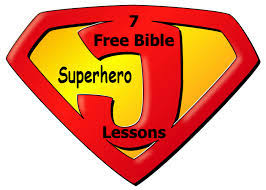 These 7 FREE kids Bible lessons use the familiarity and fun of comic heroes along with truths from God's Word to help kids learn how they can stand firm and be a hero for God!
These are short concise Bible lessons for kids to do on their on or as a short Bible lesson for family worship, children's church, children's sermon, Awana counsel time, Upwards devotion, etc.
Most include links to longer more in depth kids Bible study lesson plans to use for classroom such as Sunday School or group lessons.
10 Free Armor of God Lessons
We've almost finished uploading our Armor of God Bible Lessons for Kids!  These were developed last summer when I was teaching our Wednesday night Tweens group (3rd-6th graders).  Each lesson contains various hands-on Bible activities such as object lessons, Bible games, etc. that will create excitement in your kids!  We've also included printable lessons and activities free for you to use; we just ask that you not market them and pass along where to find us here at CreativeBibleStudy. com.  :)
More themed lessons may be found on our Vacation Bible School page.
---
Quick Bible Lessons for Kids

There are many times we need a quick creative Bible lesson to present to children that will "stick" with them.  These fun Bible object lessons are a great tool to use for Awana, Upward devotions, Children's sermons, etc.!
Pastors as well as children's ministers have shared hundreds of free Children's Sermons that are short and to the point, yet leave a lasting message in the hearts of the kids.  
Lessons in a Bag are short and to the point lessons built around an object that fits into a bag and comes straight out of Scripture!
Family Bible Study Lessons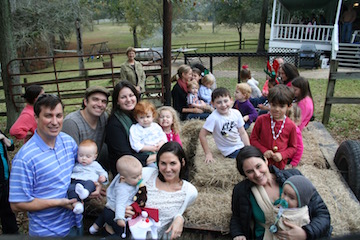 Let's not forget the importance of Family Bible lessons for kids being taught each and every day in our homes! 
On more than one occasion, the Bible instructs us as parents to teach our children "as we go."  Deuteronomy chapter 6  is one such reference. 
Deuteronomy 29:29 goes on to say:   "The secret things belong to the LORD our God, but those things which are revealed belong to us and to our children forever, that we may do all the words of this law."
Bible lessons for children can be taught as we do chores around the house, as we sit and read a book together, as we travel on vacation, on special holidays...literally everywhere we go!  Another great challenge is to help our kids hide God's Word in their hearts as they memorize Bible verses.
As a family we can begin planting God's Word into our little ones' hearts while they are still preschoolers and continue up through their teenage years and more!
Holiday Lessons

Holidays offer special times and unique ways to plant God's Word into children's lives.  In fact seasonal church events and services may be some of the only times many children are brought to church.  Let's make the most of these special moments whether it's for kids at church or our own children.


During this Christmas season use Christian Christmas activities including Christmas traditions and object lessons to keep Christ at the center of CHRISTmas.
We also have two series of Christmas Bible lessons for kids -

Or for creative additions for children's Bible lessons for your Christian Easter celebration try these great Easter activities and object lessons.
Even Halloween or Fall Festivals can become a time for us to teach about the light of Christ using this pumpkin Gospel lesson and other creative Christian Halloween alternatives.
Thanksgiving is a wonderful time to focus on giving God thanks and praise. Developing and attitude of gratitude takes practice and positive examples. Thanksgiving children's Bible lessons, crafts, games, object lessons, etc. can help us teach children & youth this most important lifestyle while also reminding ourselves!
Bible Memory Lessons

Teaching children the importance of learning Bible memory verses   is yet another important aspect. We have attempted to bring you several creative Bible activities, games, and coloring sheets that will help change the "work" into fun! The childhood years are a great opportunity to fill those little minds and hearts with good things!

This is also a great time for young ones to learn the books of the Bible! We've included the "famous" Books of the Bible song along with Books of the Bible flash cards which are great for teaching preschoolers too. While they are young is the prime time to take advantage of their amazing ability to memorize.


Special note: We do preview the websites to which we link, but are unable to peruse them completely. We try to check others' faith statements and make sure they do profess Jesus Christ as God's Son and salvation is found only in Him. It must, however, be your responsibility to personally dig into God's Word and allow the Holy Spirit to be your first and final teacher on all subjects.

"Our website may contain affiliate marketing links, which means we may get paid commission on sales of those products or services we write about. Our editorial content is not influenced by advertisers or affiliate partnerships. This disclosure is provided in accordance with the Federal Trade Commission's 16 CFR § 255.5: Guides Concerning the Use of Endorsements and Testimonials in Advertising."
---
Creative Bible-Bits Newsletter:

Let us help you keep up with what's new at Creative Bible Study with free Bible study lessons and ideas straight to your email!  Your information will be kept confidential and not be used for solicitation.

Free Ebooks: