Search our site:

Bible Memory Verses for Children

Capture the opportunity to master Bible memory verses while they are young; children have an enormous capacity to memorize! Whether they are your own children, grandchildren, Sunday school students, or neighbors, you can make a difference in their lives by helping them hide God's Word in their hearts and minds.
Of course, the more senses we have participating in memory activities, the more likely they are to "stick." With the help of coloring sheets, we can incorporate visual stimuli, kinesthetic stimuli, as well as auditory when we speak the verse aloud. Try these memory verse coloring sheets for both the Old Testament and New Testament.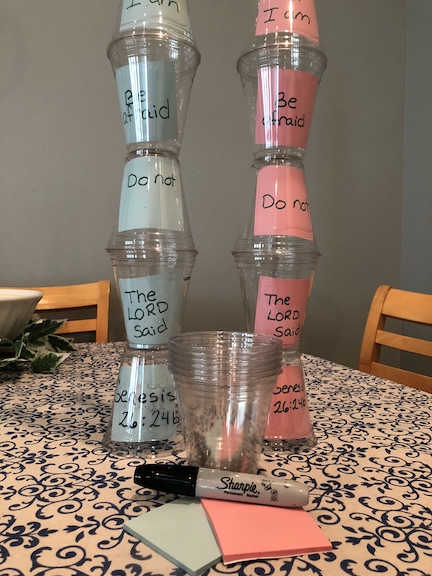 Bible Memory Games

"Memory Match"
Do you remember playing Memory Match? Cards are placed face down and you turn two over at a time to make a match. It usually takes several turns before you are able to see and remember where two cards that match are out of the group. To use this for memory verses, write each word of the verse on separate index cards. Turn them face down and have students turn cards over one at a time trying to turn the words over in the correct order until they can do the whole verse. Ex: If a student turns over the first three words in the correct order, but then not the fourth, play goes to the next student. All cards are turned face down again before each turn. This can be played as a group together, on teams, or even a single student playing solitaire.
"Now You See It, Now You Don't"
Use a dry erase board or chalk board for this game. Write the verse on the board and give students about one minute to read it and try to memorize as much as they can. Then begin erasing a word or two and seeing who can still say the verse with the missing words. Continue until whole Bible memory verses are erased. You may be surprised to see how many students can already say it from memory!
"Around & Around We Go!"
When teaching Bible memory verses to children, repeat them often! I usually like to have them sit in a circle, and we "pass the verse." We each say a word in the verse in order as we go around the circle. We start with a different person each time so that everyone doesn't say the same word each time. We continue going faster & faster until we all can say the verse; it's a lot of fun!
"Easy as ABC"
Incorporate something kids already know or are currently learning - their ABC's. Challenge them to learn a verse for each letter of the alphabet. Using the ABC order actually will give them cues for the Bible memory verses.
Find free printable ABC Bible memory verses cards at: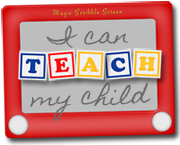 Or you can create your own using this "A-Z Memory Verse List"!


The North American Mission Board offers a list with game instructions for over 100 Bible memorization games!
Also, we've collected several creative & fun memory verse activities on our Pinterest board!
Bible Memory Verses - Books, Songs & Flash Cards

There are also creative ways to teach children the books of the Bible. Music can be an excellent tool to help children memorize; try this books of the Bible song. There are also other helpful memorization tools such as these free printable Books of the Bible flash cards. These give kids great visuals to associate with the names of the Bible books and can also be used for a fun Bible memory game of concentration.

These are great for preschoolers who will be able to associate the pictures with the books before they are able to read.
Again, music is a wonderful tool that helps with memorization. I am still amazed at how one our daughters can remember just about every word to every song she's ever heard as well as commercial jingles! Music helps it stick; so let's use it to help God's Word stick!
Christianbook.com offers some great Bible memory songs by Steve Green:
Hide 'Em in Your Heart, Volume 1, CD and DVD
By Steve Green / Emi Cmg Distribution

Little ones learn God's Word easily by singing and seeing its relevance applied to their life! Includes "Do to Others" (Matthew 7:12); "And Jesus Grew" (Luke 2:52); "Believe in the Lord!" (Acts 16:31); "When a Child" (Proverbs 20:11); and more.
Hide 'Em in Your Heart, Volume 2--CD and DVD
By Steve Green / Emi Cmg Distribution

Singing is believing! Help your little ones learn God's Word---and apply it to their lives---with this encouraging CD/DVD collection. Includes "A Joyful Heart" (Proverbs 17:22); "G-O-D Is L-O-V-E" (1 John 4:16); "Do Not Worry" (Matthew 6:25); and 18 more!
Bible Memory Reminders

One other important key when helping children with Bible memorization is to encourage them to continue practicing them even after they have them memorized. Remember the saying: "If you don't use it, you'll lose it." This is true with Scripture memory too!
One incredible benefit of working with children in memorizing Scripture is that you'll be learning them too! So if you're not memorizing Scripture yourself, maybe it's time to begin! The Psalmist knew how important it is when he wrote Psalm 119:11: "Thy Word have I hid in my heart that I may not sin against Thee." Begin storing up the nutrition of God's Word in your mind, heart & spirit today!
Check out the free printable Bible memory verses cards and other helpful hints for you found on our Bible memorization page!
Special note: We do preview the websites to which we link, but are unable to peruse them completely. We try to check others' faith statements and make sure they do profess Jesus Christ as God's Son and salvation is found only in Him. It must, however, be your responsibility to personally dig into God's Word and allow the Holy Spirit to be your first and final teacher on all subjects.

"Our website may contain affiliate marketing links, which means we may get paid commission on sales of those products or services we write about. Our editorial content is not influenced by advertisers or affiliate partnerships. This disclosure is provided in accordance with the Federal Trade Commission's 16 CFR § 255.5: Guides Concerning the Use of Endorsements and Testimonials in Advertising."
---
Creative Bible-Bits Newsletter:

Let us help you keep up with what's new at Creative Bible Study with free Bible study lessons and ideas straight to your email!  Your information will be kept confidential and not be used for solicitation.

Free Ebooks: