Search our site:

Christmas Devotion  #24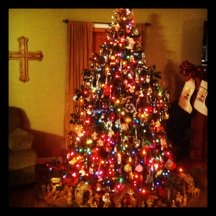 Our number 24 Christmas devotion uses the color green for a Christmas object lesson with Bible verses to help us keep our focus on the true reason for the season!  Each day snap a photo of each item for a visual and use as a photo challenge on Social Media, or with your family, small group, friends or just for yourself.  It's a fun way to enjoy the presence of Christ each and every day as we look towards celebrating His birthday! 

Dec. 24th - Your Church - Matthew 16:16-18

 "Simon Peter answered, "You are the Christ, the Son of the living God."  And Jesus said to him, "Blessed are you, Simon Barjona, because flesh and blood did not reveal this to you, but My Father who is in heaven.  I also say to you that you are Peter, and upon this rock I will build My church; and the gates of Hades will not overpower it."
The photo for today calls for a picture of "your church."  When you think of your church, what images come to your mind?  The first that came to my mind, as with many, was the actual building, but that isn't really the church.  The Church, His Church, consists of people, and I considered using a photo of the members of our local church serving.
This past Sunday as I looked around though, the stained glass windows caught my attention as sunlight shown through them...and I knew I had the photo for this Christmas devotion.
In our verse today, Jesus is speaking to His disciples after asking the question "But who do you say that I am?"  Peter answers correctly that Jesus is "the Christ (Messiah/Savior), the Son of the Living God."  I love that Jesus tells Peter that no one revealed that to him, but God, the Father.   No one can be "talked into" becoming a Christian; if we could, then we could also be talked out of it.  Faith goes beyond intellect.  We are also not automatically born a Christian.  God Himself reveals His Truth to us and gives us the choice to trust Him or not.  It is an act of our will to believe on Jesus Christ as our Lord and Savior. (John 3:16-18; 1 John 5:12)

But Jesus goes on to say "Upon this rock my church will be built"...upon this truth that Peter confesses.  His church is built like a building with many stones.  I wonder if Peter was remembering this when God had him pen 1 Peter 2:5 -
"you also, as living stones, are being built up as a spiritual house for a holy priesthood, to offer up spiritual sacrifices acceptable to God through Jesus Christ."
Take a look at some buildings today and notice the "stones".  During this first century stones would have been cut by hand with no two exactly the same.  Each would be unique and fit together a lot like the photo of the stained glass above.
Each one of us are individually so unique in our personalities, our backgrounds, our life experiences, our spiritual gifting, etc.  Yet God chooses to connect us together as His temple - His church - His body to uniquely fit together for His glory.
I love how this truth is seen in stained glass especially as sunlight beams through the pieces.  May we realize today how the Light of the World desires to shine through us as His church!

"Let your light shine before men in such a way that they may see your good works, and glorify your Father who is in heaven."  Matthew 5:16
---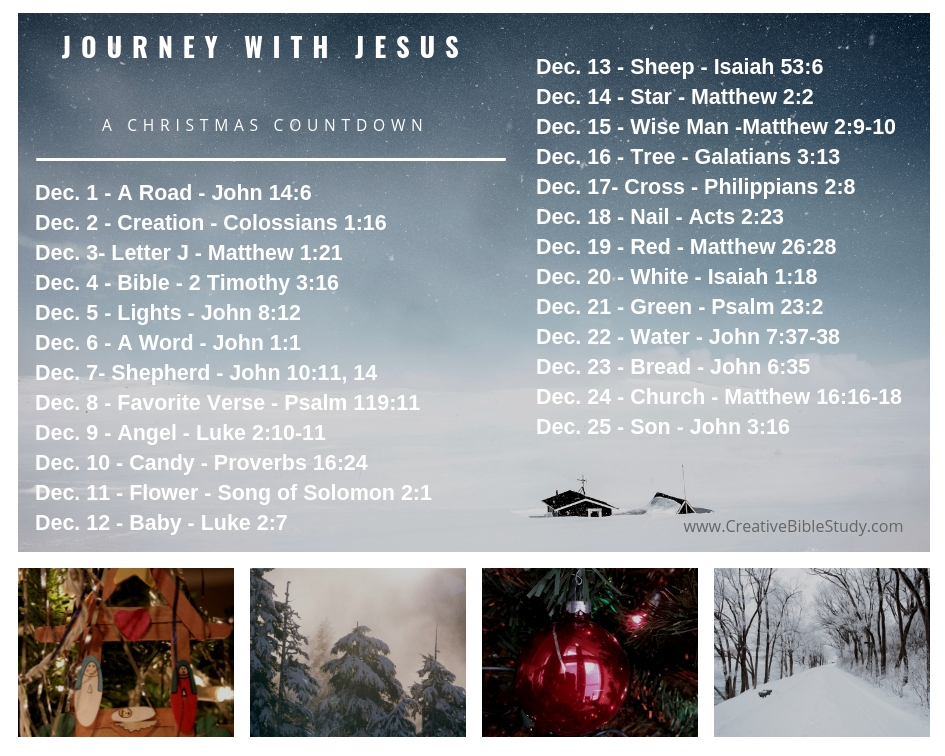 Special note: We do preview the websites to which we link, but are unable to peruse them completely. We try to check others' faith statements and make sure they do profess Jesus Christ as God's Son and salvation is found only in Him. It must, however, be your responsibility to personally dig into God's Word and allow the Holy Spirit to be your first and final teacher on all subjects.

"Our website may contain affiliate marketing links, which means we may get paid commission on sales of those products or services we write about. Our editorial content is not influenced by advertisers or affiliate partnerships. This disclosure is provided in accordance with the Federal Trade Commission's 16 CFR § 255.5: Guides Concerning the Use of Endorsements and Testimonials in Advertising."
---
Creative Bible-Bits Newsletter:

Let us help you keep up with what's new at Creative Bible Study with free Bible study lessons and ideas straight to your email!  Your information will be kept confidential and not be used for solicitation.

Free Ebooks: