Object Lessons Index

Object lessons are powerful tools to teach long-lasting lessons. Each object adds a 3-D visual to stimulate interest as well as memory retainment.
Most objects are everyday items that you can pick up around the house and be ready to teach a Bible object lesson, children's sermon, or family devotional in a matter of minutes. Object talks are also a great add-on to lessons to capture attention!

This page is to assist you in quickly finding Christian object talks for certain objects and lesson topics.

Object Lessons from A to Z



Use an  APPLE  to teach a lesson on the Trinity - Father, Son & Holy Spirit.

---
A digital CAMERA or photo to teach how we are not only created in God's image, but our lives should also reflect His image each and every day.
---
A simple CANDY CANE  teaches a wonderful Christmas object lesson!

---
A CELL PHONE can teach lessons on salvation and also the importance of staying connected to our Source (Jesus)!

---

A CHALKBOARD or Dry Erase Board can be used to teach a fun interactive object talk on sin and the need for forgiveness.  Using a misspelled word shows kids that just because we want to do something our way doesn't make it right.

---
Romans 8:28 comes to life using the ingredients in a  CAKE to show how God causes all things to work together for our good.  This gives kids a new perspective on tough (bad) times in our lives.

---
 CHRISTMAS LIGHTS can be used to teach about Jesus coming as the light of the world and use the color of the lights to expand this Christmas object lesson and remind them of what Christmas is really about.
---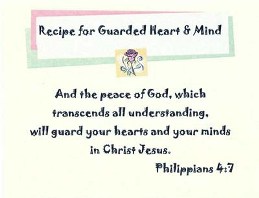 This COOKING  object talk uses the instructions of a recipe to show kids that we can trust the Bible because of Who wrote it - God.

---
Whether FISHING with a pole and hook or a barrel net, both can teach great Bible lessons on how Satan tempts.

---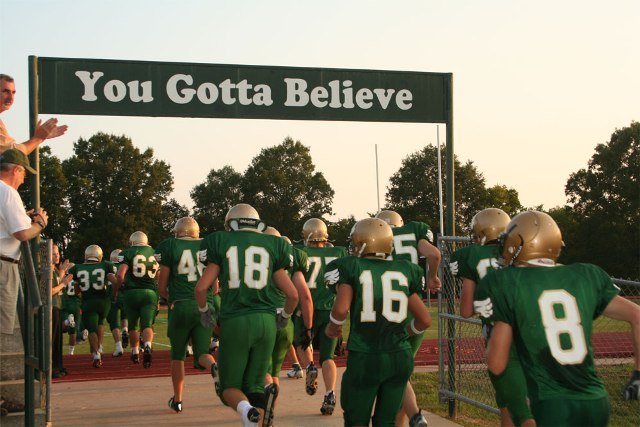 FOOTBALL  season is a great reminder of the armor of God and the protection God gives us in the game of life. No football player, in their right mind, would run on to the field for a game without his uniform including all the pads!
---
Use a pair of GLASSES to share an object lesson of how the Holy Spirit helps us see and know God and how we can live for Him. Includes ideas for a game & take home craft.  Object lessons are great for any age - kids, youth or adults!

---
These HUNTING object talks teach how Satan can hide snares among the normal surroundings of our everyday life. We must realize we can be caught unsuspecting if we're not careful to keep our spiritual eyes open and be on alert.
---
Help students own the idea that God is the source of all LIGHT and by plugging our lives into Him, we will therefore shine too!
---
A yummy M&M'S object lesson pointing out three important things about Christians - we are marked as believers; we are different and not all the same;  what really matters is what's on the inside of us - Jesus!

---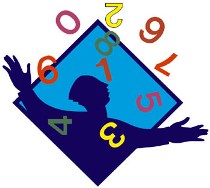 Two object talks using MATH!  The first uses corresponding numbers with letters in words to demonstrate God's great love for us!
The second MATH BIble esson uses equations demonstrating how perfect & orderly God shows Himself to be even in the area of computing numbers!

---
This Christian object lesson using a MIRROR teaches how we are not only created in God's image, but our lives should also reflect His image each and every day. This is an easy Bible children's talk that can be used in Children's Church, as a children's sermon, or for any children's ministry purpose. I used it for a devotion for our Upward games. It could also be used during Awana council time.
---
What's in a NAME?  Talk about how we all go by different names but we're each only one person to teach a great lesson on the Trinity!

---
Have you ever thought about how a PENCIL can teach us that if we allow ourselves to be held in God's hand and let Him control and guide our lives, we can accomplish great things?!  Not only that, but we are all different!  Some may be pencils, pens, markers, or highlighters.  God created us each unique and usable in His hand!

---
Apple/Trinity
Balloon/Spirit Filled
Candy Cane/Jesus
Cell Phone/Calling on God/Salvation/Spiritually Charged
Cell Phone Scavenger Hunt/God's Guidance
Chalkboard or Dry Erase Board/Sin & Forgiveness
Chocolate Cake/Tough Times
Christmas
Combs(2)/Serving others
Cooking Recipe/Believing God
Cooking with cat food/Sin
Digital Camera or Photo/Image of God
Dirty Shirt/Sin
Fishing/Temptation
Football Uniform/Armor of God
Hunting/Temptation
Kiwi/Inner & Outer Beauty
Light bulb & Lamp/Light & Source
M&Ms/Like Christians
Math/God's amazing love
Math/God of order
Mirror/Image of God
Name or Name Tag/Trinity
Pencil/Used by God
Penny/Trusting in God
Pudding/Believing God
Pumpkin/Gospel
Sand Dollar/Jesus
Sponge/Tribulation
Toothpaste/Be careful what you say
Tootsie Pop/Heart for Jesus
Silver/Tough Times
Tea Bag/Gospel
Toolbox or Tools/Church & Spiritual Gifts
Water/Trinity
Yo-Yo's/Connected to God (Col. 3:1-4)

If we look around, we see and hear God speaking through so many object lessons - from an apple to water; seasonal objects; super easy objects ; or other everyday objects!

Almost any everyday object can become a lesson to help us better understand Who God is and how we can know Him better!

The tiniest shell can become a lesson on how He cares about the tiniest details of our lives.  He is amazing!
Whether we are walking on the beach, climbing a mountain, or just sitting in our own home, God is waiting to speak to us!  He desires to have conversations, and many times He'll even use everyday objects to begin them.

Teaching children using everyday objects will carry your Bible lesson beyond the classroom into real life.  Every time they see that object again it will be a reminder of the Bible truth that was taught.  It will also teach them to look and listen for God speaking wherever they go!  What better lesson is there than that they learn they can know Him personally and He can be with them anywhere...always!

More great Bible object lessons...

Sermons4Kids offers a searchable index for children's sermons too that is a wonderful tool for children's church leaders, pastors, Sunday school teachers, or any other adult looking for new innovative Bible lessons to use with children.