Search our site:

Object Lessons for Children
Christian object lessons for children are great "hooks" to capture their attention!  They are also visual tools that will enhance their memory and help them retain what they've been taught.  Our kids didn't forget Mr. Jack coming dressed in his camo and using a duck decoy object lesson on temptation and how Satan tries to fool us into following him.

When using an object to teach a Bible lesson, it engages multiple senses - auditory, visual, as well as tactile. It also gives children something to associate with the lesson so that next time they see the object in everyday life, it will be a reminder of God's truths all around them. Your lesson will be an ongoing one in their lives and not forgotten as soon as they walk out the door!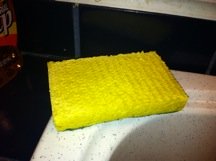 Many everyday objects can be used in Bible object lessons for children. Use a sponge object talk to teach how important it is for us to be filled with God's love.  Whatever is soaked up is what will come out! Therefore, if we're watching TV shows or movies that use bad language, then there's a better chance bad language may come out of our mouth!  The same is for the type music we listen to or the people we're hanging around.  But if we are soaking in God's love and goodness by reading the Bible, spending time with Him in prayer, hanging around other Christians, going to church, etc., then good and godly things will come out of our mouth and actions!
Or one of my favorite object lessons for children uses M&M candies to teach how God has created us each unique and yet the same.
You may have heard the story told about the professor and the mayo jar and two cups of coffee. A simple jar and rocks can become a valuable lesson on focusing on what is important in life. Or use a larger container with ping pong balls and show how being filled with the Holy Spirit can get rid of "junk" in our life.
An ordinary lamp with bulb or even a string of Christmas lights can teach a wonderful Bible object lesson as to how we must be connected to God as our source if we want to live for Him!

When you think about it, anything in everyday life has a lesson to teach that can help children remember God is always near them. Try these other object lessons for children and whether you are a parent, grandparent, Sunday school teacher, children's minister, etc. let them assist you in transforming kid's lives!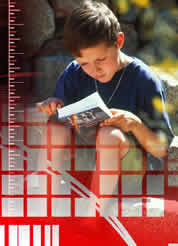 Special note: We do preview the websites to which we link, but are unable to peruse them completely. We try to check others' faith statements and make sure they do profess Jesus Christ as God's Son and salvation is found only in Him. It must, however, be your responsibility to personally dig into God's Word and allow the Holy Spirit to be your first and final teacher on all subjects.

"Our website may contain affiliate marketing links, which means we may get paid commission on sales of those products or services we write about. Our editorial content is not influenced by advertisers or affiliate partnerships. This disclosure is provided in accordance with the Federal Trade Commission's 16 CFR § 255.5: Guides Concerning the Use of Endorsements and Testimonials in Advertising."
---
Creative Bible-Bits Newsletter:

Let us help you keep up with what's new at Creative Bible Study with free Bible study lessons and ideas straight to your email!  Your information will be kept confidential and not be used for solicitation.

Free Ebooks: