Free Bible Study Lessons

Providing easy access to a variety of creative, free Bible study lessons is our goal!  We want to save you the time of looking and collect some of the best and most creative lessons and Bible study resources on the web into one location for you.
This is a free resource to equip and encourage Christians in not only studying God's Word, but also in seeing God and the connection of the Bible to the world around us.  We think of these as "Godprints" because our fingerprints identify us, and God has placed His identifying marks all over our world and lives to point us to Him!

These hands-on free Bible study lessons and practical methods to help us know God through His Word and His world around us.  We create and locate creative Bible lessons that teach basic Bible truth and Biblical facts that are applicable to our daily lives and living out our faith in Jesus right where He has placed us.
Just like the dandelion seeds being carried off by the wind as in the photo above, the seeds of God's Word should be carried through our lives to others.  In various parables Jesus talked about us planting seeds.  We plant and water, but it is ultimately God Who gives the growth.  Here at Creative Bible Study, we want to plant and water and allow God to bring the growth in our life and in yours and in the lives of others.  May others see Jesus in us.

It was important to us as Christian parents to instill a love for God and His Word into our four children.  Therefore, we always looked for creative ways that would help them not only learn what the Bible says, but also live it!  We want the Bible to be a window for them to not only see God, but also to know Him.

We've had wonderful church families that have walked along side us too with great ideas for children's ministry, youth ministry and adult ministries.  From these, as well as, online Christians that share their knowledge and creativity, we have gleaned wonderful resources and free Bible study lessons that will hopefully encourage and inspire!
Our Layered Lessons

Layered lessons are just how they sound...they have various layers for different ages and different uses.  Each layered lesson includes:
LOOK - a short Bible study lesson that is easy to use as a short personal devotional or for a group devotion or discussion starter. These include an "action plan" to put feet to what we learn and ways to apply Bible truth to our everyday life. 

LINGER -

a more in depth lesson is included for those that want to wade out deeper into a subject.  More Bible verses along with thought provoking questions are included.  This layer is ideal for both adults and teens.

LEAD -

a final layer is an object lesson that connects the Bible verses to an everyday object or situation.  These object lessons have been geared towards kids, but can easily be adapted for Bible study lessons for youth or even an adult interactive lesson.
Each part of these free Bible study lessons is available in a free printable  format that may be printed and used for personal use or small group use under the Creative Commons Copyright License.

This work by http://www.creativebiblestudy.com is licensed under a Creative Commons Attribution-NonCommercial 4.0 International License.

Do You see what i see?


This Layered Bible Lesson relates how a pair of glasses can demonstrate  how the Holy Spirit can help us refocus and see life more clearly.
LOOK - Looking at our world through our mind's eyes can bring stress, worry, fear, depression and hopelessness.  But Jesus came that we may have life AND light.  He gives us spiritual eyes to see! [2 Corinthians 4:6;] [2 Corinthians 3:16]
LINGER - coming soon

LEAD - This Christian object lesson uses a pair of glasses to help children as well as adults or youth realize how the Holy Spirit helps us see God working in and around us in the spiritual realm of His Kingdom.  It includes a game of "I Spy", Bible verses & discussion, and a Bible craft.
Free Bible Study lessons from the Beach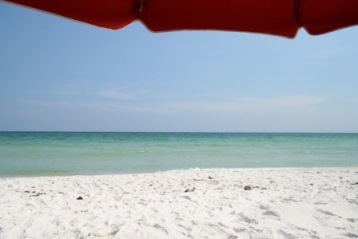 ---
More Free Bible Study Lessons:


What's new -

A wonderful friend of mine and a teacher/writer of Bible lessons for all ages for over 35 years, Jodi Green, asked me to make these free Bible study lessons available to our website users - YOU! 
You may download, print and use all or part personally or with a group for FREE!  Jodi kept all copyrights so that she may offer these at no charge; there is no price she would want to put on someone experiencing God's Word!

old testament 101

Old Testament 101 is a chronological study through the Old Testament with five daily Bible readings per week. This study is designed for anyone from middles school students to adults who wants to have a more comprehensive understanding of the Old Testament. Many people avoid the Old Testament, thinking it doesn't relate as well to us today. But without a good understanding of God's dealings in the Old Testament, it is impossible to completely understand the magnitude of God's message in the New Testament. We miss so much of the richness of God's grace by studying only the easy parts of His Word. This study is straightforward and takes the history sections in chronological order. There is great benefit in studying the Bible in an orderly way, as opposed to a random passage each day or even a needs-based study (for example, helping you through a particular situation). If you learn to study the Bible in a sequential way, you will eventually find what God's Word says about every conceivable human situation. So, grab your Bible and open your heart to the blessings you will receive from daily time in God's Word.
Free Download of Old Testament 101 by Jodi Green
If you would prefer a hard copy, Jodi has published these through Amazon at Old Testament 101 for the minimum amount she could - $10.00 each.

---
bible study lessons for Adults:
When was the last time you sat down and enjoyed studying your Bible? Or has your class started yawning as they open up God's Word? Too many times we have in our mind that studying the Bible has to be boring (not that any of us would admit that to another Christian!). It's not meant to be though!
We can open His Word and find history lessons, science lessons, archeology lessons, and even math lessons. Most important though...
the Bible teaches valuable life lessons.
We have collected numerous free Bible study lessons  available to you from all over the web as well as the world. 

free bible study lessons for Youth: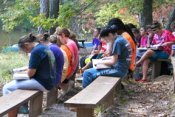 Our youth don't just need to "hear" a lesson, they need to experience it.  Youth ministers are great about sharing their creative ideas of how to teach quality free Bible study lessons for youth as well as how to relate to youth on a personal level.
Youth Bible study lessons need to be upfront and honest, as well as unique and fun. With hundreds of creative teaching ideas ,including free youth Bible lessons revolving around games, Christian object lessons, or other unique Bible activity, you will be equipped to do just that.
Bible study lessons for kids:

These free Children's Bible Lessons and ideas can help you impart the truth of God's Word in creative, meaningful ways to the youngsters in your life - whether you are a parent, grandparent, Sunday school teacher, or friend!
Because children grow and change so quickly with age, we have also included a special page with just preschool Bible lessons.
There are also free Bible study lessons and ideas for specific occasions such as Vacation Bible School, Easter, Fall Fun & Christmas!
Family - Free Bible Study lessons

God blessed us with four amazing kids! I know... I sound like a proud mom...and I am!  I am proud that God stepped in and helped us raise our kids, and today they are between the ages of twenty-two and twenty-nine and all loving and serving Jesus.  No, they are not perfect and we as parents certainly didn't do everything right.  We did try to put God first in our own lives and demonstrate this importance through investing time and God's Word into their lives.
These Family Bible Study Lessons contain lots of creative ideas for "as we go" teaching, as well as more structured family times together in worship and Bible study.  The home is where learning about God begins.  The church, youth groups, Christian school, etc. can all assist, compliment and confirm what we're teaching, but it should ultimately begin with us.