Search our site:

Object Lesson - walking With Jesus
This easy object lesson takes no preparation! Your two feet will suffice to teach a Bible lesson kids, youth and adults will remember each and every day.
A simple daily activity like walking can be used to teach a profound point about how we should and can live our lives for Jesus!  This makes a great stand alone Bible lesson for kids and youth alike or a fun visual Bible devotion for adults!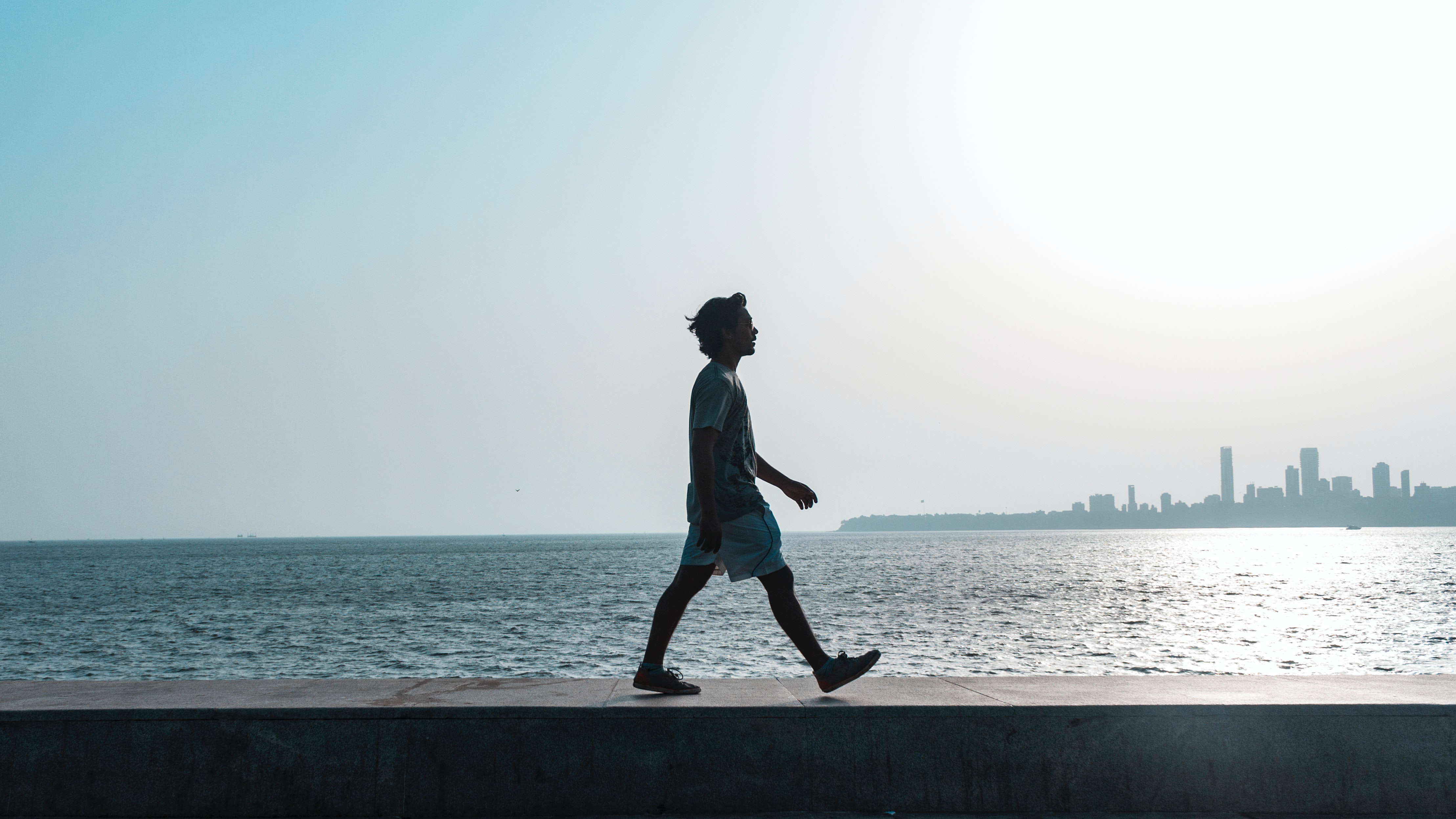 Photo by Yogendra Singh @ Pexels





Step by Step


An Object Lesson on Living for Jesus
Jesus often taught with parables.  A Bible object lesson is similar in that it takes an earthly object and uses it to teach a spiritual lesson.  
Bible Lesson: Living for & with Jesus
Lesson Title:  Step by Step
Object:  Walking
Primary Scriptures: Galatians 5:25 & 1 John 2:6
Main Point:  We daily live for Jesus by walking like Jesus.
Object Lesson:

Demonstrate Object lesson 
Point out a spot across the room or area; ask students how you can get to that point.  Hopefully they'll say - "walk"!  Have them explain the act of walking or describe it as you walk across the room. Walking takes putting one foot in front of the other, then the next, and continue.
Have students stand facing a wall and then turn to walk across the room to the other wall.  Don't move any obstacles; they don't have to walk in a straight line.
Object Lesson Discussion - Point 1
The Bible uses the act of walking often to describe how we live. Living a life with Jesus begins with two "steps" - repentance and belief.
Jesus said in Mark 1:15 - "The time has come," he said. "The kingdom of God has come near. Repent and believe the good news!"

Repentance just means to turn around from going away from God and to turn to going towards Him. That's step one of a walk of faith. We don't stay where we are though; God wants us to move toward Him. That's step two - believe and put our trust in Him for each day of this life and eternal life.
These two steps begin our walk with Jesus, but they also continue it each and every day. We turn from going our own way and turn to walking toward God closer and closer, trusting Him more and more.  
Many times life may place obstacles in our way, but those shouldn't stop us because we don't walk alone! Jesus walks with us by His Holy Spirit!  
Galatians 5:23-24 are familiar verses that list the fruit of the Holy Spirit in our lives - love, joy, peace, patience, kindness, goodness, faithfulness, gentleness and self-control.  When you go one verse further we read:
"If we live by the Spirit, let us also keep in step with the Spirit."
Galatians 5:25 ESV
Object Lesson Demonstration
This time have students tie their leg to a partner's leg and walk across the room or area you are using again.  Ask if this was more difficult or not?  Did both partners try to lead or did one yield to follow the other?  Have them try again with one partner designated as the leader.  Was this easier?  You can also blindfold one partner so they must depend on the other to lead.
Photo by Callum Hill on Unsplash
Discussion

Bible Object Lesson - Point 2
When we take those first two steps of faith in Jesus, His Holy Spirit comes to live within us. 
"You, however, are not in the realm of the flesh but are in the realm of the Spirit, if indeed the Spirit of God lives in you. And if anyone does not have the Spirit of Christ, they do not belong to Christ. 10 But if Christ is in you, then even though your body is subject to death because of sin, the Spirit gives life because of righteousness. 11 And if the Spirit of him who raised Jesus from the dead is living in you, he who raised Christ from the dead will also give life to your mortal bodies because of his Spirit who lives in you."
Romans 8:9-10 NIV
"Do you not know that you are God's temple and that God's Spirit dwells in you?"
1 Corinthians 3:16 ESV
The Bible talks about us walking with the Holy Spirit such as in Galatians 5:16 and 5:25.  Verse 5:25 tells us to "keep in step" with the Spirit.
To keep in step with your partner with your legs tied together, you had to be moving in the same direction.  It also helped if you walked or moved at the same pace.  You walked the same path and you were very close to each other.
It is the same with our daily walk with Jesus.  If we are to keep in step with His Holy Spirit, we must:
Be close to Him by acknowledging He is with us... Prayer and God's Word help us become more and more aware of God's presence with us.
Move in the same direction... This means yielding to God's Will, what He knows is best as we obey Him. He leads; we follow.
Walk the same path... Whether life's path is smooth or rough, we can know we are not alone.  God's Holy Spirit travels with us. We can step out with courage and not fear; we can have hope and not despair.
Walk at the same pace... Waiting on God to move can be hard, but He can see ahead and we can't.  Sometimes God slows us down for a reason, and if we keep moving at a different speed, we can fall down.  When this happens though, our partner, the Holy Spirit, is there to help us back up.
Object Lesson discussion - Point 3

When we keep in step with the Holy Spirit, others see a difference in us.  We aren't walking at the world's pace or in a direction away from God.  When we walk with the Holy Spirit, we are walking like Jesus walked!
Jesus walked and lived a life of obedience to God the Father.  He walked and lived a life of love for God the Father and others.  He changed the world by how He walked and lived.  God can use us in the same way for others to see Jesus in us and be changed by Him!
"whoever says he abides in Him ought to walk in the same way in which He walked."
1 John 2:6
More Scripture on Walking for This Object lesson
Have different students volunteer ahead of class to look up and read the following verses about walking with Jesus:
Ephesians 5:8
2 Corinthians 5:7
Ephesians 5:15
Isaiah 40:31
Psalm 119:105
Isaiah 43:2
Object Lesson Prayer time 

Give each student a piece of string, yarn, etc. that can be tied around their ankle.  Have them go back to point A or facing the wall to begin.
For those that may not have accepted Jesus as their Lord and Savior, lead them in a prayer to take those first two steps of repentance and placing their trust in Christ.
For others, lead them in thinking of ways they have not been following, obeying or walking with God.  Allow time for them to turn back to God in repentance asking His forgiveness. 
When they have done this and are ready, tell them to tie the string around one of their ankles to remind them of how the Holy Spirit walks with us. Then they are to "prayer walk" to point B asking God to help them walk like Jesus daily and share Him with others around them teaching them how to walk in step with God.
Photo by Juliane Liebermann on Unsplash
Encourage students to remember this simple object lesson and be reminded as they walk physically each day to also notice how they are walking spiritually.
If time remains, have a three-legged race for some extra fun!
© Copyright 2022 Susan Smart
We also have another object lesson on faith with more ideas as well as an interactive lesson on faith versus good works.
An object lesson captures attention from the beginning and also helps lock the lesson into our memory.  We have over fifty other object lessons available in alphabetical order for your use in teaching others about Jesus!
Special note: We do preview the websites to which we link, but are unable to peruse them completely. We try to check others' faith statements and make sure they do profess Jesus Christ as God's Son and salvation is found only in Him. It must, however, be your responsibility to personally dig into God's Word and allow the Holy Spirit to be your first and final teacher on all subjects.

"Our website may contain affiliate marketing links, which means we may get paid commission on sales of those products or services we write about. Our editorial content is not influenced by advertisers or affiliate partnerships. This disclosure is provided in accordance with the Federal Trade Commission's 16 CFR § 255.5: Guides Concerning the Use of Endorsements and Testimonials in Advertising."
---
Creative Bible-Bits Newsletter:

Let us help you keep up with what's new at Creative Bible Study with free Bible study lessons and ideas straight to your email!  Your information will be kept confidential and not be used for solicitation.

Free Ebooks: