Search our site:

VBS Themes bring Excitement!
VBS Themes bring extra excitement to any type of Bible teaching. As you begin preparing to share Jesus with the hearts of children ages preschool through teens, take a look these creative Bible teaching themes including lessons, crafts, games,  object lessons, and more to assist you in this very special ministry.  These VBS themes are also great to use for a creative season of Sunday School, Kids' camps, Family Worship, or Backyard Bible Clubs!
---
Free VBS Themes:

"Incredible Me!" - One in a Minion!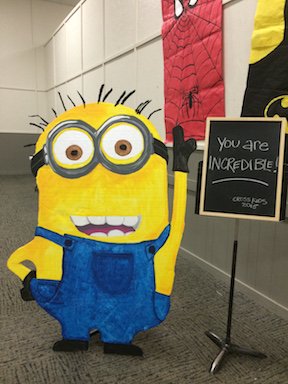 One of the greatest difficulties for kids of any age in this world we live is IDENTITY.  The world wants to mold and conform, and when we feel like we don't fit the "norm", we feel left out, invaluable, unloved and down right "weird"!  Well...they say fifty is the new thirty... so these lessons point out that "weird" or "different" can be the new cool!  Each of us is unique...a one of a kind...incredible me!

These are four lessons based on Psalm 139:14 - "I am fearfully and wonderfully made" helping students understand that they matter to God!  They can be incredible because of Jesus and for Jesus right here and right now!
"I am Created" - I am incredible because God created me in His image!  Includes Bible verses from Psalm 139, Genesis & John with an object lesson & game!

"I am Chosen" -  I am incredible because God loves me and has made a way for me to choose Him! A salvation focused lesson based on the life of David and how he was chosen but also chose God.
"I am Christ's" - I am incredible because with Jesus I am never alone; He is always with me and makes me a part of God's family!  Based on the story of Ruth and Boaz.

"I am Called" - I am incredible because God has a plan & purpose for my life! This is shown through the life of John the Baptist.  We make Jesus known to others!
---
"Super Hero" VBS Themes
These Bible lessons for kids make a fun Hero themed VBS. They use the familiarity and fun of comic heroes along with truths from God's Word to help kids learn how they can stand firm and be a hero for God!

---
"Armor Up" VBS Themes
These Armor of God free Bible lessons may be used in  "Armor Up" themes whether featuring "Knights of the Kingdom" or a modern day "Lord's Army" theme.  They are easily adaptable for various ages included youth. Walk through Ephesians 6:10-19 to equip students in standing firm each day in their faith through God's strength.

---
"Wild West Wisdom"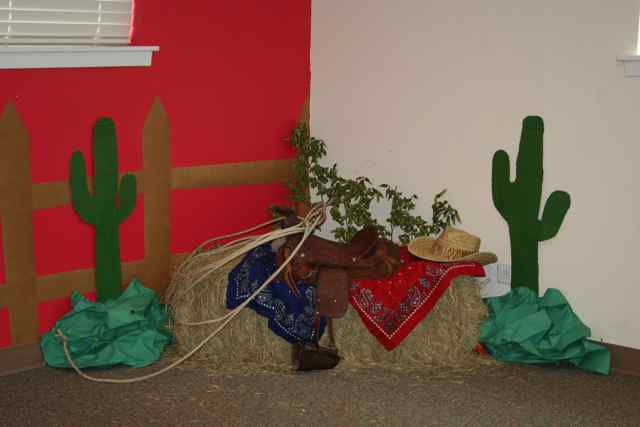 This Western Vacation Bible School theme series of Bible lessons is about David's "outlaw years." It includes Western themed games and activities along with creative, printable "Wanted Posters" that outline the lessons for each day for children to take home with them.
Here are a few Cowboy Games for Western VBS themes!
---
"Kingdom Kids"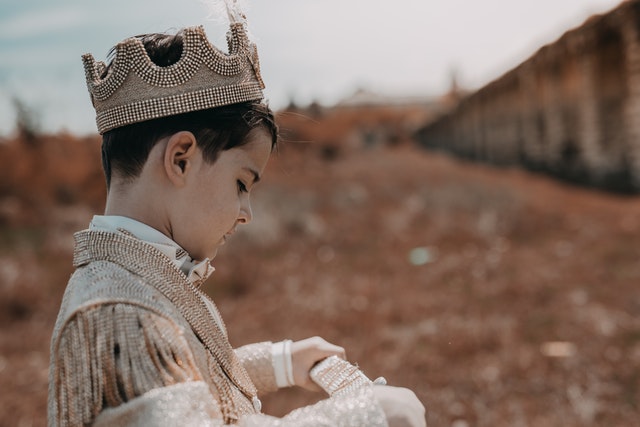 Use this theme to teach children how they can become a child of the King! This series of Bible lessons cover four kings and a queen. Included are themed games and crafts for five days of Bible School fun!

---
"Fishers of Men"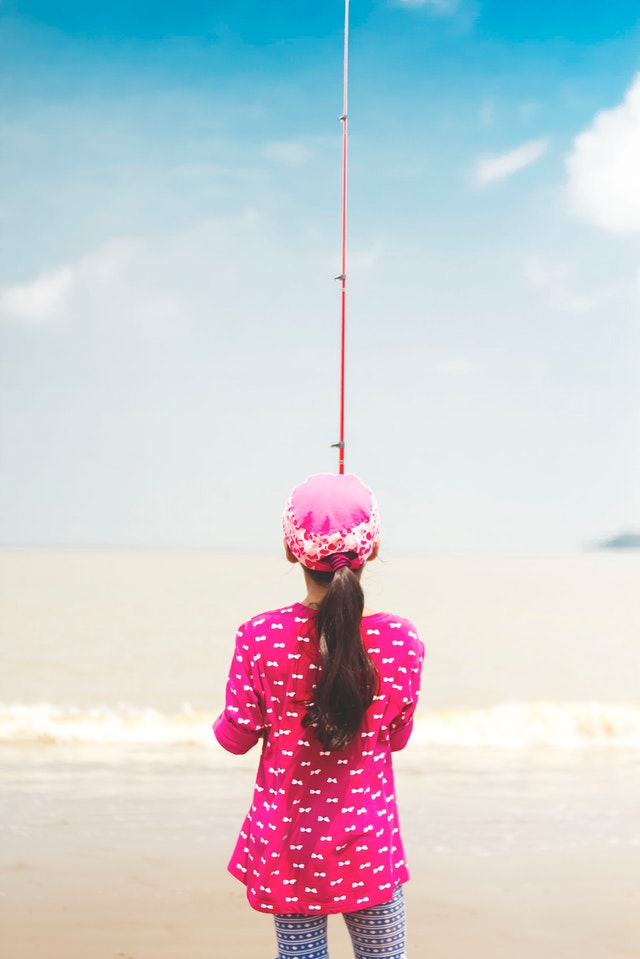 Use a fishing theme to encourage children not only to be "caught" by Jesus, but also to follow Him in becoming a fisher of men. If you live near a lake or pond, maybe plan an actual time for fishing too!

Lesson 1: Jonah with Learning Centers or Jonah & the Big Fish
Lesson 2: 12 Disciples Become Fishers of Men  - More on the disciples...
Lesson 3: Peter - A Great Fisher of Men
Lesson 4: Get Caught by Jesus! (Salvation)
Lesson 5: Tell Your Own Fishing Story (Sample lesson from RiversEdgeCurriculum)

Fishing Bible Tackle box Craft
More Fishing Bible Crafts
More Free VBS Themes: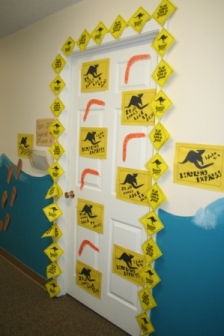 VBS Themes by DLTK
DLTK's site also offers these four great free VBS themes complete with curriculum and other fun activities:
F.R.O.G. - Fully Rely on God is a five day VBS curriculum that includes Bible lessons on Daniel and David from the Old Testament.
They also have five day VBS lessons dealing with The Fruit of the Spirit, The Parables of Jesus, and a Treasure theme that teaches Jesus is our greatest treasure!
VBS Sports THEmes by Trueway Kids
Trueway Kids offers great soccer and multi-sports themed free VBS materials. 

They have done an outstanding job creating drama scripts, Bible lessons, games, crafts, and other downloadable printable resources! 
The Soccer themes introduces the Gospel and the Christian life.
The Referee – shares that God is a fair judge, who judges all equally
The Substitute: Jesus came to swap places with us.
Training: We need to be disciples and grow in our faith.
Position: God has a place in His church for us and a special job for us to do.
Goal: We need to remain focused in our Spiritual life.
The multi-sport VBS theme takes a variety of unique sports including archery, sailing, wrestling, football/volleyball, etc. and ties them into living a life for God.
And now they have new Sea Explorers free downloadable VBS program!
Extras for Your Vacation Bible School

Christian object lessons  are great additions to any lesson or as a quick filler for in-between moments!
Kid Snacks can also become an extension of a lesson and make VBS not only fun, but memorable!
Bible Crafts are fun and great carry-home reminders of lessons!

Bible Games can be incorporated to compliment VBS themes!

Bible Coloring sheets are also great fillers that still keep minds on the lesson being taught or for take-home fun!


Special note: We do preview the websites to which we link, but are unable to peruse them completely. We try to check others' faith statements and make sure they do profess Jesus Christ as God's Son and salvation is found only in Him. It must, however, be your responsibility to personally dig into God's Word and allow the Holy Spirit to be your first and final teacher on all subjects.

"Our website may contain affiliate marketing links, which means we may get paid commission on sales of those products or services we write about. Our editorial content is not influenced by advertisers or affiliate partnerships. This disclosure is provided in accordance with the Federal Trade Commission's 16 CFR § 255.5: Guides Concerning the Use of Endorsements and Testimonials in Advertising."
---
Creative Bible-Bits Newsletter:

Let us help you keep up with what's new at Creative Bible Study with free Bible study lessons and ideas straight to your email!  Your information will be kept confidential and not be used for solicitation.

Free Ebooks: