Search our site:

Fun Fall Activities

Scripture Based for All Ages
Enjoy the cooler weather with these fall activities created to pair fun with learning more about God!  Each season brings its own uniqueness to our world; God wants us to see Him all around us and experience knowing Him through His Word.  So gather your family, church group, friends or neighbors and make the most of your Fall moments!
Photo by Montero @ Pexels

1.  A Treasure Hunt
One thing we did as a family was enjoy treasure hunts & scavenger hunts. We would use fun creative clues, many times including Scripture references, for them to find either a treasure chest of candy at the end or little treats along the way. What fun memories these times made!
We've also created Bible Scavenger Hunt lists with Bible verses too!  One is a Gospel Scavenger Hunt that is great to create conversation opportunities to share about Jesus with neighbors, friends or others.
Bible Treasure Hunt/Scavenger Hunt clues & ideas
2.  Pumpkin Carving 
Fall Activities
One of the most memorable Fall activities was carving pumpkins for Jesus using the "Pumpkin Patch Gospel." We used the book "Pumpkin Patch Parable" by Liz Curtis Higgs to demonstrate how much we are like a carved pumpkin - when we put our lives in God's hands, He cleans all the gook (sin) out and places the light of Jesus inside of us making us new and changed - shining for Him!
Pumpkin Gospel Script & Instructions
3.  Flashlight Games
Photo by Wendelin Jacober @ Pexels
Hide & Go Seek
Make the most of these shorter days! Play hide and go seek with flashlights (letting God's light shine in the darkness)! Even as young adults, our kids still love to do this!
This is a great time to memorize and practice Matthew 5:16 -
"In the same way, let your light shine before others, that they may see your good deeds and glorify your Father in heaven."
Shine Your Light
Have a fun Bible drill looking up Scriptures about light. Give each person a flashlight and when they find the correct Bible verse they are to turn their light on and then read the verse out loud. If you have several people, an inexpensive idea is to use the small artificial candle votives from a Dollar Store.
Light Chaser
This is a fun game that is played in the dark. Give one person a flashlight. Everyone is to run and hide, then another person is designated to yell "Shine your light!" The person with the light turns it on and all the others try to locate them and run to them as quickly as they can. The last one to reach them is the light bearer the next round. Talk about how Jesus said He is the light of the world; we are to run to Him and draw close to Him.
4.  Catch a Falling Leaf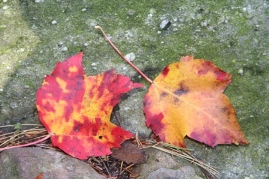 When Autumn arrives, leaves begin falling!  Divide up into groups or be challenged individually to catch falling leaves before they hit the ground.  You could also stage this with adults dropping leaves from elevated places like ladders.
After several leaves have been caught, give each person slips of paper to write a Bible verse (or have them printed ahead of time) and attach to each of their leaves with a paper clip.  Have everyone sit in a circle and share their verses while adding thoughts about each.  
Another option is to put everyone's leaves in a big pile with Bible verse cards mixed in; then the race is on to find the verses while digging through the pile!
Leaf Rubbings
Art projects also make fun fall activities! Collect a variety of fallen leaves and make leaf rubbings by placing the leaf under a sheet of paper and then color over it so the imprint is seen.  Have a few verses that can be attached or written on their sheets such as:
Psalm 136:26 "Give thanks to the God of heaven. His love endures forever."
1 John 4:7 "Dear friends, let us love one another, for love comes from God." 
Psalm 56:3 "When I am afraid, I put my trust in you."
For Toddlers
We don't want to leave the "Littles" out of the fun!  Take a piece of clear contact paper; on the non-sticky side draw a tree trunk and branches.  Remove the backing, and tape it to a wall or window with the sticky side facing out. 
Collect fallen leaves for toddlers to stick on the contact paper tree and create a colorful tree decoration.  Cover their creation with another piece of contact paper and hang in the window as a homemade Fall light catcher and a reminder Jesus is the Light of the World and can shine through us!
5.  Mystery Dinner
Use your Bible to serve up a mixed-up, crazy & fun mystery dinner!
This is fun for families and church groups; or invite your neighbors as a fun way to introduce them to the Bible and God's Good News!  The menu is easy to adapt to a Fall themed dinner.
6.  Themed Party
This is a great idea from CrossWalk.com for both families & neighbors or a church youth group! Their "Fear Not" Party ideas include games, scary stories with a meaning, as well as other suggestions for redeeming Halloween.
Find out more about how to throw a "Fear Not" Party!
---
Fall can become such a busy blur with school commencing, getting back into routines and then rushing toward the Holidays.  Hold on to these moments.  Make the most of each and treasure the memories with fun and meaningful fall activities! 
More Meaningful Fall Activities & ways to Celebrate Jesus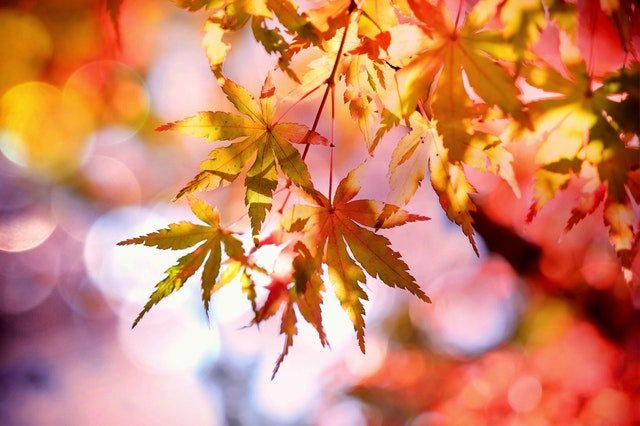 Special note: We do preview the websites to which we link, but are unable to peruse them completely. We try to check others' faith statements and make sure they do profess Jesus Christ as God's Son and salvation is found only in Him. It must, however, be your responsibility to personally dig into God's Word and allow the Holy Spirit to be your first and final teacher on all subjects.

"Our website may contain affiliate marketing links, which means we may get paid commission on sales of those products or services we write about. Our editorial content is not influenced by advertisers or affiliate partnerships. This disclosure is provided in accordance with the Federal Trade Commission's 16 CFR § 255.5: Guides Concerning the Use of Endorsements and Testimonials in Advertising."
---
Creative Bible-Bits Newsletter:

Let us help you keep up with what's new at Creative Bible Study with free Bible study lessons and ideas straight to your email!  Your information will be kept confidential and not be used for solicitation.

Free Ebooks: