Search our site:

Mystery Dinner Menu

Follow the instructions with this Scripture Mystery Dinner Menu for a fun time with your family, church or youth group!
We've probably all been a part of a mystery dinner at some point in our lives.  I can remember doing this in our youth group as a fundraiser.  We invited families from church to come and they never knew quite what they were ordering.  It made for some fun surprises and memories! 
A Scripture Mystery Dinner would also be a great way for your youth or children to show appreciation for their parents or youth/children workers and have a great time doing it!  These are also fun to do as a family for holidays or anytime!
The "Gist" of it:
Each guest gets a mystery dinner menu with only scripture references and they order by scripture.  Only the cooks and servers have the inside know!  It can be done in courses or just as a single serving.  Both ways make for an interesting meal! 
Depending on what type of group you have and how much of a "Mystery" dinner you would like it to be -you can arrange the menu with NO clues or give them clues by placing the Scripture references under a labeled heading such as "Meat Choice", "Dessert Choice", "Drink Choice", etc.!  It can even be done with a fill-in-the-blank Scripture Menu guide to help out!
You could also have Bibles available and give each group or person a certain amount of time to try to look up menu items for Bible drill practice!  How many mystery items could they figure out before ordering...maybe with a one- three minute time allowance?!
Printable Menu Key with Scriptures

Mystery Dinner menu items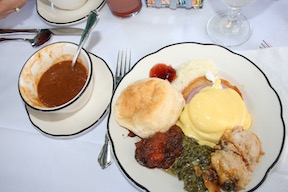 Utensil choices

Knife - Genesis 22:6
Bowl - Numbers 7:14
Fork - 1 Chronicles 28:17
Cup - 2 Samuel 12:3
Spoon (ladle) - 1 Kings 7:50
Plate - Exodus 25:29
Napkin (linen cloth) - John 20:5
Meat options

Beef (cattle) - Psalm 50:10
Fish - Matthew 13:47
Chicken (hen) - Matthew 23:37

drink options

Water - John 4:14
Grape Juice  or Kool-Aid (for wine) - Amos 9:14
Milk - Hebrews 5:13
Juice - Numbers 6:3

Vegetables
Squash (gourd) - 2 Kings 4:39
Corn - Genesis 41:5
Carrots (root) - Proverbs 12:12
Beans - 2 Samuel 17:28

Bread/starch options

Bread - John 6:35
Crackers (manna) - Numbers 11:9
Rice (grain) - Acts 7:12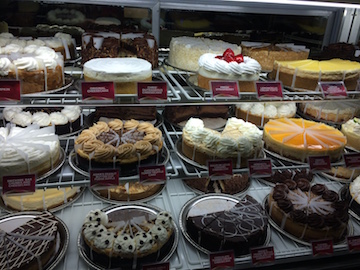 Dessert options

Cookies (wafers) - Leviticus 7:12
Fruit - Deuteronomy 26:2
Cake - 1 Kings 14:3
---
Don't feel like you have to include all 24 items!  You could keep it really simple with one meat choice, one bread, a couple of vegetables, etc. and have fewer choices for each course!

Special note: We do preview the websites to which we link, but are unable to peruse them completely. We try to check others' faith statements and make sure they do profess Jesus Christ as God's Son and salvation is found only in Him. It must, however, be your responsibility to personally dig into God's Word and allow the Holy Spirit to be your first and final teacher on all subjects.

"Our website may contain affiliate marketing links, which means we may get paid commission on sales of those products or services we write about. Our editorial content is not influenced by advertisers or affiliate partnerships. This disclosure is provided in accordance with the Federal Trade Commission's 16 CFR § 255.5: Guides Concerning the Use of Endorsements and Testimonials in Advertising."
---
Creative Bible-Bits Newsletter:

Let us help you keep up with what's new at Creative Bible Study with free Bible study lessons and ideas straight to your email!  Your information will be kept confidential and not be used for solicitation.

Free Ebooks: