Search our site:

Becoming a Cup of Purpose

Bible Lesson for Adults
"A Cup of Purpose" is the first of our "Overflow Series - Lessons from a Cup".  The lessons have been designed to give us an everyday object to remind us of God's consistent and constant ongoing work in our lives.
You are valued.  You have worth no matter how small and insignificant you may think yourself.  In God's hands, small is made big! 
Why A Cup?  

Photo by Gantas Vaičiulėnas from Pexels

Meditate:

A Cup of Purpose
"Do not despise these small beginnings, for the Lord rejoices to see the work begin…"
- Zechariah 4:10 NLT

Becoming a cup of purpose - our lives can be transformed as we connect these three words: 

1.  CUP – (KƏP) NOUN - A SMALL, BOWL-SHAPED CONTAINER FOR DRINKING FROM, TYPICALLY HAVING A HANDLE.
It's one word, three letters, four small marks consisting of three curves and one straight line.  As a noun, this word refers to a small bowl-shaped drinking vessel.

If a cup were to think for itself, it would probably consider itself insignificant, too small to accomplish much, just ordinary...definitely not a cup of purpose.
And yet, where would we be as a civilization without our cups?!  There are cups made from glass, wood, precious metals, paper, plastic and clay.  We have cups for our tea, coffee, soft drinks, water, etc.  Each designed to be useful.  Each designed to be a cup of purpose.

This simple Cup of Purpose Bible lesson can teach us a world of lessons about ourselves, about life, about our own purpose and design.  The bottom line is cups matter and you, my friend, matter too!  No matter how small or insignificant you may feel, you have been designed for purpose! You have been designed for more!
2.  PURPOSE – (ˈPƏRPƏS) NOUN - THE REASON FOR WHICH SOMETHING IS DONE OR CREATED OR FOR WHICH SOMETHING EXISTS.
At times, purpose may seem illusive as though it gets lost in the fog of life surrounding us.  The very definition determines it is the reason for which something is done or created or for which something exists.  As an action, purpose is "to have as one's intention or objective."
In our seeking after purpose, we often miss recognizing it right in front of us in the midst of our daily.  Let's open our eyes, take note of the now, and we will find purpose.
3.  OVERFLOW – (ŌVƏRˈFLŌ/) - (ESPECIALLY OF A LIQUID) FLOW OVER THE BRIM OF A RECEPTACLE.
Overflow is very different from spillage.  Overflow comes from a vessel becoming so filled the contents run over the edge and spread to its surroundings.  Overflow pushes past the limits of its confinement and affects all that is around it.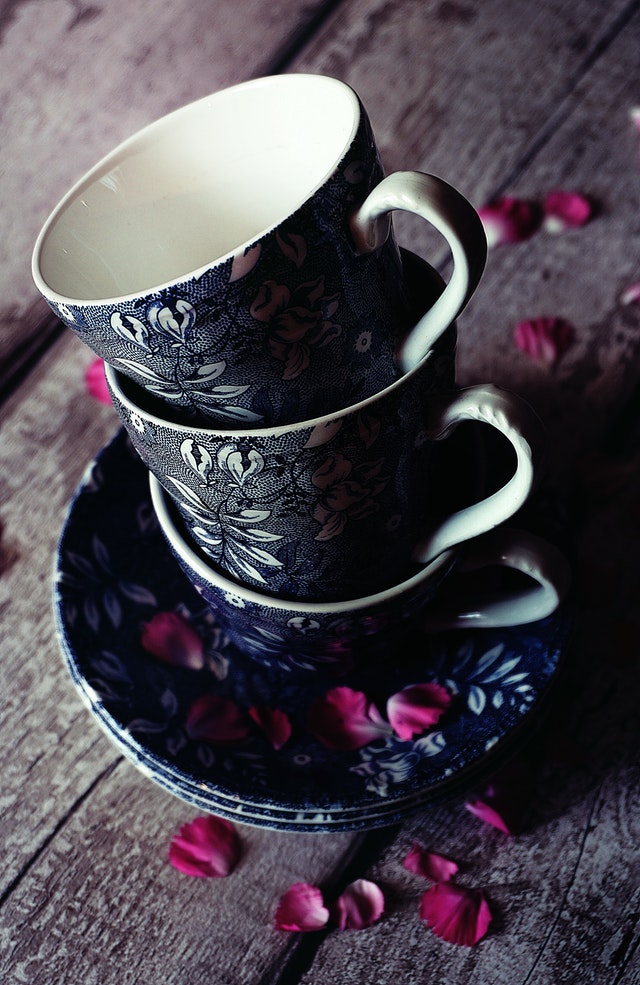 Photo by Suzy Hazelwood from Pexels

A Cup of Purpose  -
Bible Lesson Background
"Jesus cried out saying – 
'If any man is thirsty let him come to Me and drink.
He who believes in Me as the Scripture said,
'From his innermost being shall flow rivers of living water.'"
John 7:37-38

Both cups and vessels are mentioned many times within the Word of God and have great significance.  This idea of being filled to overflow as referenced by Jesus in the verses above also directly relates to God's call and purpose in each of our lives. He has designed us as a cup of purpose.
From the picture of God being the Potter and us the clay to the shepherd Psalmist giving praise for his cup that overflows, this message of God's plan and purpose for our life is not hidden, but proclaimed boldly throughout the Scriptures.
The night before Jesus gave His life on the cross, He spent time with His disciples celebrating the Passover.  We hear Him as He instructs them to eat the bread, drink of the cup and remember.  Still today, as believers in Christ, we celebrate this ordinance of Communion or the Lord's Supper both remembering the sacrifice Jesus paid and looking toward His return and life forever with Him.  We take…the cup.
We may have never realized that there were actually four references to the drinking of the cup used by the Jews during this Passover meal – the 4 cups of Seder.  Seder means order; the order of the cups correspond with verses from Exodus 6:6-8 which were used as part of the Passover meal celebration.  
The Four Cups of Seder - Each a Cup of Purpose
1ST CUP – CUP OF SANCTIFICATION – SET APART
• Exodus 6:6 – "Say, therefore, to the sons of Israel,' I am the LORD, and I will bring you out from under the burdens of the Egyptians, and…"
2ND CUP – CUP OF DELIVERANCE – SET FREE
• Exodus 6:6 – "I will deliver you from their bondage."
3RD CUP – CUP OF REDEMPTION OR CUP OF BLESSING – SET FOR PURPOSE
• Exodus 6:6 – "I will also redeem you with an outstretched arm and with great judgments."
4TH CUP – CUP OF PRAISE - SET FUTURE
• Exodus 6:7-8 – "Then I will take you for My people, and I will be your God; and you shall know that I am the LORD your God, who brought you out from under the burdens of the Egyptians.  I will bring you to the land which I swore to give to Abraham, Isaac, and Jacob, and I will give it to you for a possession; I am the LORD."
There is much debate among scholars whether Jesus and his disciples were celebrating a Seder meal His last night on this earth, but the references to more than one cup by Luke make it very likely. 
When reading Scripture, don't let varying views of man (the trees) draw you away from seeing God's message (the forest).  For our purpose, our focus in this Cup of Purpose Bible lesson will be the use of the cup and what it represents in our everyday life.
The Cup of Christ
We see within all four Gospels that Jesus and His disciples were preparing for the Passover meal.  Luke 22:14-16 records, "When the hour had come, He reclined at the table, and the apostles with Him.  And He said to them, "I have earnestly desired to eat this Passover with you before I suffer;  for I say to you, I shall never again eat it until it is fulfilled in the kingdom of God." 
• Luke 22:17 continues - "Then He took the cup…"
• In verse 20, Luke mentions a cup a second time, yet this was after they had eaten; this cup symbolized something new – "And in the same way He took the cup after they had eaten, saying, "This cup which is poured out for you is the new covenant in My blood."
Within Scripture both Old Testament and New Testament, we see God revealing more than the eye can see.  Many of the rituals, historical events and even everyday objects within God's Word point beyond the moment; they point to Jesus the Christ.  Within them we better understand our being, our purpose, our hope.  Beyond the physical cup used, we see His promise for something new, something more. 
In the above verses from Exodus God promises to bring His people out, to deliver them from bondage, to redeem them, and to take them as His people and be their God.  The cup is an object to remind them – there is more to come.  The four cups pointed backward for them to remember what God had done, but they also pointed forward to Jesus and the cross.
In the same way Jesus followed this pattern with His disciples.  In the midst of a world which was unpredictable and dark, He gave hope, and His promise continues for us. This same cup we use as we take Communion or the Lord's Supper helps us remember all He did for us on the cross and it also points us to His coming again when He will take those who have trusted in Him to be with Him forever.
His promise remains the same for anyone who places their faith and trust in Him – He sets us apart, sets us free from the grasp of sin and death, redeems us for purpose and a future.  Within a simple cup, may we discover both purpose and promise causing our hearts to overflow with praise. 
Bible Verses:

"You prepare a feast for me
    in the presence of my enemies.
You honor me by anointing my head with oil.
    My cup overflows with blessings."
Psalm 23:5
"I pray that God, the source of hope, will fill you completely with joy and peace because you trust in him. Then you will overflow with confident hope through the power of the Holy Spirit." 
Romans 15:13
New Living Translation
Activate:

A cup of Purpose
Bible Lesson Take-alongs

If you're like me, my Bible devotion time is limited by the busyness of the day.  Therefore I like to find ways for God to continue to bring back the thoughts and lessons from that time. That's where Bible object lesson take-alongs come in!
Using the three letters of CUP, draw your own cup.  Then write three words for each letter that make you think of God.  Ex:  Christ, Unity, Peace
As you pour something into your cup today or this week, stop and pray a simple prayer of thanksgiving to God while also asking Him to fill you with His Spirit, love, peace, etc.
Every time you use a cup let it remind you that God has great purpose for you too!
© Copyright 2018 Susan Smart
More  "overflow" Bible Lessons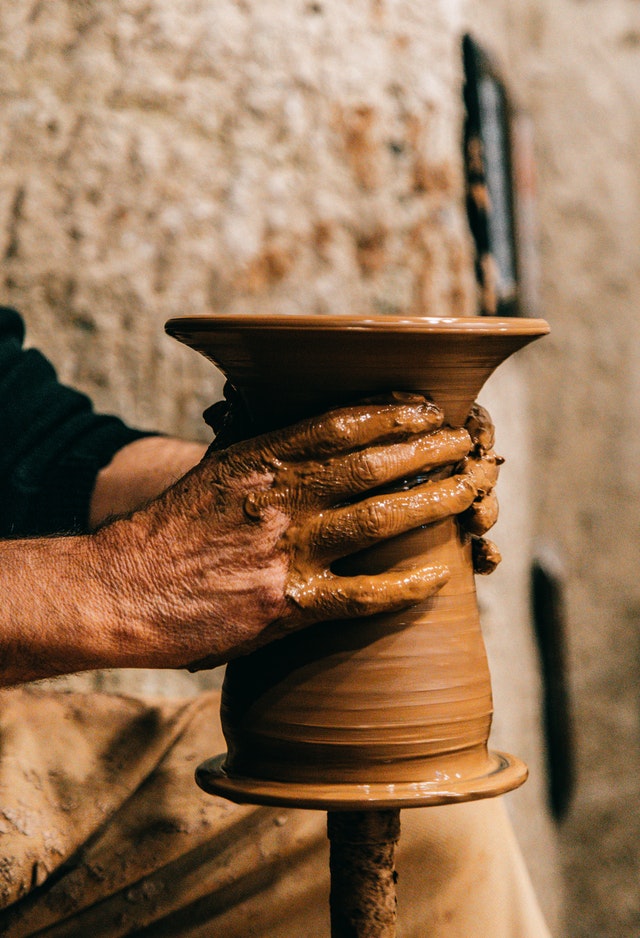 The next in this series of "Overflow: Lessons from a Cup" -
Created - The Potter & the Clay
God the Potter and the clay object lesson used in the Bible is a beautiful illustration of His sovereignty in creating us for purpose.  If you've ever wondered about your value or purpose in life, these Bible lessons can give you a glimpse into God's heart as our Creator.
We also have Godprints devotions similar to this Bible object lesson and our Bible Seeker Object Lessons with extension activities for teaching or families. 
Special note: We do preview the websites to which we link, but are unable to peruse them completely. We try to check others' faith statements and make sure they do profess Jesus Christ as God's Son and salvation is found only in Him. It must, however, be your responsibility to personally dig into God's Word and allow the Holy Spirit to be your first and final teacher on all subjects.

"Our website may contain affiliate marketing links, which means we may get paid commission on sales of those products or services we write about. Our editorial content is not influenced by advertisers or affiliate partnerships. This disclosure is provided in accordance with the Federal Trade Commission's 16 CFR § 255.5: Guides Concerning the Use of Endorsements and Testimonials in Advertising."
---
Creative Bible-Bits Newsletter:

Let us help you keep up with what's new at Creative Bible Study with free Bible study lessons and ideas straight to your email!  Your information will be kept confidential and not be used for solicitation.

Free Ebooks: