Search our site:

Esther of the Bible


A Real Life Female Superhero




 God used Esther of the Bible, an ordinary orphan, to become a queen and real life heroine for His people. 
God gave her a place of belonging, wisdom and courage to carry out the plan He had for her life.  Above all, He was with her every step of the way. When we center our lives on Jesus, we are also given a place of belonging through adoption as God's children.  We can seek God's wisdom and be given courage to overcome fear. 
We can stand up and speak up for others. We can become everyday heroes "for such a time as this!"
Photo by Jared Subia on Unsplash

Lesson Summary:  Esther learned to trust and obey Mordecai as well as God.  This gave her courage to stand up for others and be a heroine.
Time/Audience:  This lesson took about 30-40 minutes and easily adaptable to be used with both children, youth or adults.
Preparation: Paper and pencils available
Scripture:  The Book of Esther
Memory Verse:  Esther 4:14b
Key Takeaway:  When we trust God, we find a place of belonging, wisdom and courage.


Bible Lesson Series Introduction
The people we see in the Bible that God used in remarkable ways were  ordinary people like ourselves.  It was God that did the extraordinary through them, and He can do the same with us.
From Esther of the Bible we learn how to overcome fear by trusting God. It is then we can stand up for others in God's strength.
Note:  If using the Unsung Bible Hero Series or the Heroes in the Bible Lessons, know that the use of comparing Bible characters to fictional comic super heroes is only for the purpose of capturing students' attention to help them engage in learning truth from the Bible.  These comparisons are not necessary, but only options to give a themed reference point that hopefully will help remind students of the Bible lessons when they encounter the fictional characters in movies, books, etc.
Introductory Activity - Name 5

Play a few quick rounds of "Name 5."  
1st Round - Give individual students a slip of paper and something to write with.  Ask each to write down 5 super heroes as you time them for one minute.  Allow for answers.
2nd Round -  Again have students individually list 5 Bible heroes but only give them thirty seconds.
3rd Round - Have students list 5 female Bible characters in 30 seconds.  Ask if this was harder.  If they did not get five listed; allow them to group up together for another 30 seconds to see if they can do it together.
Ask: Which round seemed the easiest for you and why?
Sometimes when we are alone and on our own, life can seem harder. When we have others to help us though, we can accomplish what we couldn't do on our own.
Today we'll look at a real life Bible heroine who began as an orphan, but with God and others, was able to stand up and save a whole nation!
Ask if anyone listed Esther in their women of the Bible list.  How about Shuri in their female superheroes?
Princess Shuri - Superhero Comparison
Both Esther of the Bible and Shuri of Marvel comics were royals, yet their beauty went far beyond a pretty face.  Both were smart and brave; they were willing to sacrifice to save their people.
Shuri had to step into the footsteps of her brother and become the Black Panther.  Esther of the Bible was but an orphan who was chosen to step into the role of a queen.  Both faced daunting tasks with courage and sacrifice for a higher purpose - to save a nation they loved.
They stood up for others!
Photo credit - Hiclipart.com
Locating The Book of Esther
The Book of Esther is found in the Old Testament as the last book of history.  The easiest way to find it is to open your Bible to the middle to locate the Book of Psalms and then back up two books.
Bible Timeline for Esther of the Bible
Esther lived long past when the familiar Bible character David reigned over Israel as king.  After his son Solomon ruled, the kingdom of Israel divided into a northern kingdom of 10 tribes and a southern kingdom of 2 tribes.  The northern kingdom called Israel was conquered and taken into exile by the Assyrians. 
Later the southern kingdom called Judah was conquered and taken into exile by Babylon.  This would have been during the life of a familiar Bible hero - Daniel.
The time period of Esther of the Bible comes after Babylon was then conquered and Persia ruled over the Jewish people.  Esther becomes the queen of Persia "for such a time" God could use her to help save her people for Esther was herself Jewish.
---

Core Bible Lesson: Esther of the Bible
Through the life of Esther of the Bible we can see how when we trust God, we find a place of belonging and can seek Him for wisdom and courage.
God has special plans for us "for such a time as this."  We can trust Him and obey Him.  We can stand up for others and become everyday heroes.
Photo credit Jessica Podraza @ Unsplash

Esther wasn't alone
Esther was an orphan, but God provided her with a place of belonging and was with her.  She didn't have to do life all alone.
Read Esther 2:5-7 and 10-11
"Now there was a Jewish man in the palace of Susa whose name was Mordecai son of Jair. Jair was the son of Shimei, the son of Kish. Mordecai was from the tribe of Benjamin, 6 which had been taken captive from Jerusalem by Nebuchadnezzar king of Babylon. They were part of the group taken into captivity with Jehoiachin king of Judah. 7 Mordecai had a cousin named Hadassah, who had no father or mother, so Mordecai took care of her. Hadassah was also called Esther, and she had a very pretty figure and face. Mordecai had adopted her as his own daughter when her father and mother died." 
"Esther did not tell anyone about her family or who her people were, because Mordecai had told her not to. 11 Every day Mordecai walked back and forth near the courtyard where the king's women lived to find out how Esther was and what was happening to her." (CSB)
Have you ever felt alone? Is there anyone who helps you not feel so alone?
Esther, who was also called Haddasah, must have felt very alone after losing both her parents.  She wasn't alone though, God gave her a cousin named Mordecai who stepped in to care for her.  He adopted her and treated her as if she was his own daughter.
God gave Esther a place of belonging.  Not only did she have a place in Mordecai's home, but she also was a part of the Jewish people.  She was a part of a family and community.
Because she knew Mordecai cared for her, she trusted him.  Mordecai continually watched over Esther and gave her wisdom as she entered the beauty contest to become queen and then even after she moved into the palace as queen. 
Esther trusted and obeyed Mordecai when he had told her not to reveal she was Jewish. Also notice Mordecai was there watching over her daily; he showed he cared for her and Esther was able to trust him.

God watches over us and promises to be with us.  We aren't left alone as orphans.
Over and over the Bible tells us of God's presence.  One place is in Psalm 139.  In verse 5 the Psalmist says -
"You hem me in behind and before, and you lay your hand upon me."
In the New Testament Jesus says in Matthew 28:20b - 
"And surely I am with you always, to the very end of the age."
When we ask Jesus to come into our life and save us, God gives us a place of belonging.  He is with us through His Holy Spirit watching over and caring for us, and He also places us in a new family of believers - the Church.  We don't have to do life alone!
Ephesians 1:5 says - "God decided in advance to adopt us into his own family by bringing us to himself through Jesus Christ. This is what he wanted to do, and it gave him great delight."
The story of Esther of the Bible along with the story of the whole Bible is the story of adoption. We can be adopted into God's spiritual family and become a child of God.
Esther of the Bible Lesson Truth:


We don't have to be orphans and do life alone.



Photo credit - Pro Church Media @ Unsplash

Esther was wise 
Esther was not only beautiful on the outside, she had a character that was obedient and wise.

Now that Esther was queen, you'd think that was a fairy tale ending - "they all lived happily ever after."  Not yet though, for there was a wicked man named Haman.
After Esther became queen there were those in the kingdom that planned to kill the king.  Mordecai overheard their scheme and told Esther who told the king, and they were able to save his life.  Soon after the king promoted a man named Haman to a position of power; the king was not aware of Haman's wicked heart.  Haman was proud and did not like Mordecai because he would not bow to honor Haman.
Read Esther 3:5-6
"When Haman saw that Mordecai would not bow down or show him respect, he was filled with rage.  He had learned of Mordecai's nationality, so he decided it was not enough to lay hands on Mordecai alone. Instead, he looked for a way to destroy all the Jews throughout the entire empire of Xerxes." NLT

Mordecai sent word to Esther that she must speak to the king in defense of the Jewish people.  This sounds like a simple thing since she was the queen, but anyone who approached the king without an invitation could be put to death...even the queen.
Mordecai's next words are probably the most well-known from the Book of Esther. 
Read Esther 4:14-16:
"For if you remain silent at this time, relief and deliverance for the Jews will arise from another place, but you and your father's family will perish. And who knows but that you have come to your royal position for such a time as this?"

15 Then Esther sent this reply to Mordecai:
16 "Go, gather together all the Jews who are in Susa, and fast for me. Do not eat or drink for three days, night or day. I and my attendants will fast as you do. When this is done, I will go to the king, even though it is against the law. And if I perish, I perish."
Queen Esther was wise.  She trusted Mordecai, but she ultimately trusted God.  She sent word for all the Jews in the land to fast and pray, and she also fasted and prayed. 
Esther went to God in prayer seeking His wisdom.  She was probably familiar with Proverbs 9:10 -
"The fear of the Lord is the beginning of wisdom: and the knowledge of the Holy One is understanding."
Only God is all-knowing and in control of everything.  He is also faithful and trustworthy.  Esther must have known this through Mordecai teaching Her God's Word and also living this out in his own life.
In the New Testament, James tells us in James 1:5-6:
"If any of you lacks wisdom, you should ask God, who gives generously to all without finding fault, and it will be given to you. 6 But when you ask, you must believe and not doubt, because the one who doubts is like a wave of the sea, blown and tossed by the wind."
God is the source of all wisdom.  When we ask though, we must also trust. It is not wise to seek wisdom from God and then not trust Him.
God is always faithful.  Esther knew and experienced this; we can too.
Esther of the Bible Lesson Truth:



We Can seek God for Wisdom.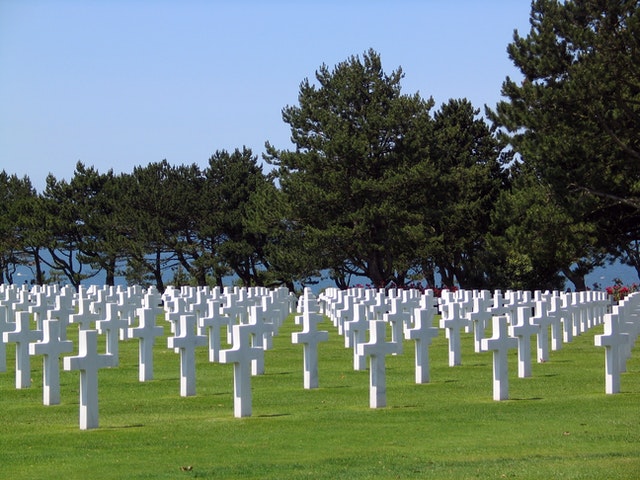 Esther was Courageous
It is said that courage is not being without fear, but going ahead in spite of fear.  Esther knew the danger she and her people faced, and she was willing to take the risks.
Esther approached the king knowing he could have her killed.
Esther carried forth a plan to expose the wicked Haman.
Esther revealed she also was Jewish.
Esther of the Bible risked her life to save the lives of many.  That's what made her a heroine.  She put others before herself.
"On the third day Esther put on her royal robes and stood in the inner court of the palace, in front of the king's hall. The king was sitting on his royal throne in the hall, facing the entrance. 2 When he saw Queen Esther standing in the court, he was pleased with her and held out to her the gold scepter that was in his hand. So Esther approached and touched the tip of the scepter."
"Then the king asked, "What is it, Queen Esther? What is your request? Even up to half the kingdom, it will be given you."
4 "If it pleases the king," replied Esther, "let the king, together with Haman, come today to a banquet I have prepared for him."
Esther 5:1-4
The remaining chapters of the Book of Esther tell us she invited both Haman and the King to a couple of banquets.  Haman proudly came, but did not realize that his plan to have Mordecai and the Jews put to death would also sentence the queen to death. Remember, the king loved his queen, Esther.
Continue reading Esther 7:3-4
"Then Queen Esther answered, "If I have found favor with you, Your Majesty, and if it pleases you, grant me my life—this is my petition. And spare my people—this is my request. 4 For I and my people have been sold to be destroyed, killed and annihilated. If we had merely been sold as male and female slaves, I would have kept quiet, because no such distress would justify disturbing the king."
During the first banquet, Esther set the stage.  During the second, she revealed her Jewish heritage and requested the King spare the lives of herself and her people.
Esther aligned herself with the underdogs, those who were being targeted.  She could have remained silent and safe; yet she risked her life for the lives of others.
The beauty of her courage and sacrifice outshone the outward beauty.  She stood up for those who were not in a position to speak up and defend themselves.  
Esther of the Bible Lesson Truth:

We can turn to God for Courage


---


Esther of the Bible Activity
Actress Letitia Write who stars as Shuri in Marvel movies shares her story of coming to know Jesus:
Esther of the Bible - Lesson Summary
By putting the lives of others before her own, Esther became a heroine.  
It wasn't her beauty on the outside God used, but her obedient and wise character on the inside.
Esther trusted God even when she did not understand His plan.  She went to Him in prayer instead of following her own plans first.
A hero is not immune to fear.  In spite of fear, a hero does what needs to be done for the sake of others.  Jesus is the ultimate hero!

Bible Lesson Memory Verse
"And who knows but that you have come to your royal position for such a time as this?"
Esther 4:14b
More Bible Verses
If time allows, have students work together to find and read some of the following Bible verses and discuss how they relate to the lesson on Esther of the Bible and to our lives.
Hebrews 13:5
Joshua 1:9
John 1:12-13
© Copyright 2023, Susan Smart Permission granted for personal use or small group only.
Another Female Bible Heroine Lesson -  Mary Magdalene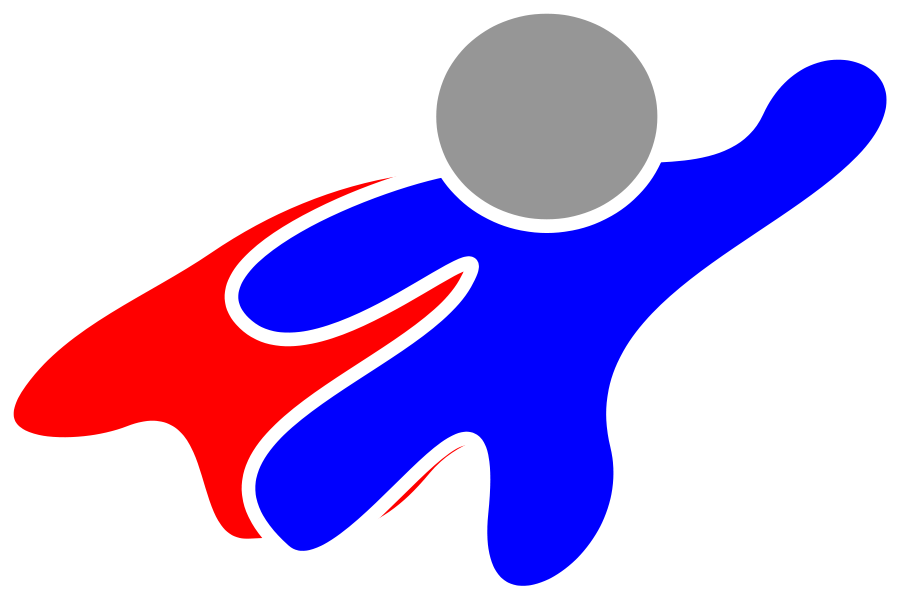 These 7 Super Hero Bible lessons use the familiarity and fun of comic heroes along with truths from God's Word to help kids learn how they can stand firm and be a hero for God!
These are short concise Bible lessons for kids to do on their on or as a short Bible lesson for family worship, children's church, children's sermon, Awana counsel time, Upwards devotion, etc.
Most include links to longer more in depth kids Bible study lesson plans to use for classroom such as Sunday School or group lessons.  I created them primarily for our Wednesday night Preteen group of 3rd-6th graders, but they could be adapted for any age including youth.
Special note: We do preview the websites to which we link, but are unable to peruse them completely. We try to check others' faith statements and make sure they do profess Jesus Christ as God's Son and salvation is found only in Him. It must, however, be your responsibility to personally dig into God's Word and allow the Holy Spirit to be your first and final teacher on all subjects.

"Our website may contain affiliate marketing links, which means we may get paid commission on sales of those products or services we write about. Our editorial content is not influenced by advertisers or affiliate partnerships. This disclosure is provided in accordance with the Federal Trade Commission's 16 CFR § 255.5: Guides Concerning the Use of Endorsements and Testimonials in Advertising."
---
Creative Bible-Bits Newsletter:

Let us help you keep up with what's new at Creative Bible Study with free Bible study lessons and ideas straight to your email!  Your information will be kept confidential and not be used for solicitation.

Free Ebooks: