Search our site:

Mary Magdalene Bible Study


An Unsung Bible Hero




This Mary Magdalene Bible study lesson takes a deeper look at a Bible character who displayed an attitude of gratitude after being redeemed from her past.  It is part of our Unsung Bible Hero Series.
Mary Magdalene was a follower of Jesus and her story is found in the Gospels of the New Testament. 
Photo by Ron Lach @Pexels

Bible Lesson Summary:  Character study on Mary Magdalene. After being rescued from her past by Jesus, she lives a life of gratitude and faithful service out of love.
Time/Audience:  This lesson took about 40 minutes with a group of 12 third and fourth graders.  It is easily adaptable to be used with both younger children, youth or adults. 
Bible Lesson Scriptures:  Luke 8:1-3, Mark 15:40, John 19:25, Matthew 27:59-61, John 20:1,11-18
Lesson Key Takeaway:  We can honor God by living a life of thanks for all He has done for us by using our words, our resources, our actions and our presence.


Bible Lesson Series Introduction
The people we see in the Bible that God used in remarkable ways were  ordinary people like ourselves.  It was God that did the extraordinary through them, and He can do the same with us.
From this Mary Magdalene Bible study, one of our unsung Bible heroes, we learn how to not only give thanks to God, but to live thanks in a way that honors Him and demonstrates our gratitude out of love.
Note:  If using the Unsung Bible Hero Series or the Heroes in the Bible Lessons, know that the use of comparing Bible characters to fictional comic super heroes is only for the purpose of capturing students' attention to help them engage in learning truth from the Bible.  These comparisons are not necessary, but only options to give a themed reference point that hopefully will help remind students of the Bible lessons when they encounter the fictional characters in movies, books, etc.
Introductory Activity:  Word Scramble

Ask students to try to unscramble these six letters to make a word we use almost every day - S H K N T A.
The word is "thanks."  When our life feels all scrambled, we can place our focus on giving thanks to God and it will help us live a life of gratitude that will glorify Him.
Leaving a Past behind
If we were to compare Mary Magdalene to a comic super hero, it would be Natasha Romanoff - Marvel's Black Widow.
Both of these women came from a very troubled past and then were changed for the better and became a part of a family where they found a place of belonging.
In the movie "Black Widow", Natasha says - "At some point, we all have to choose between what the world wants you to be and who you are."
We all need to be reminded that we can leave our past behind and trust Jesus with our today and tomorrows.  He wants us to become a part of His family and also find our place of belonging. We can make that choice as Mary Magdalene did to follow Jesus and therefore become the woman God designed for her to be.
Locating The Gospels
I always like to let my students know it is okay to use the Table of Contents in their Bibles if they are not sure where a Book of the Bible is.
Have them name the four Gospels while also reminding them they are at the beginning of the New Testament.  Today we will start in Matthew, but also read a story from the Gospel of John.
---

Core Bible Lesson:  Mary Magdalene


Mary Magdalene Bible STudy
We really aren't told a whole lot about Mary Magdalene, but we do know:
Jesus healed her from 7 evil spirits.
She was a faithful follower of Jesus giving of her resources & herself in service.
She was the first to see the resurrected Jesus, and He called her by name.
First, let's turn to the Gospel of Luke, chapter 8, and look at verses 1-3:
"Soon afterward he went on through cities and villages, proclaiming and bringing the good news of the kingdom of God. And the twelve were with him, 2 and also some women who had been healed of evil spirits and infirmities: Mary, called Magdalene, from whom seven demons had gone out, 3 and Joanna, the wife of Chuza, Herod's household manager, and Susanna, and many others, who provided for them out of their means.

-ESV
Our first glimpse of Mary Magdalene comes when Jesus heals her of seven evil spirits.  Most believed she was called Magdalene because she was from a place called Magda.  This is similar to when Jesus is called the Nazarene because he was from Nazareth.
What might people call you based on the town you are from?
We don't know how these evil spirits affected her life, but she must have had a very troubled past in whatever way they influenced her.  
All that changed though when she met Jesus!  In these verses we learn that she along with other women followed Jesus and provided for them out of their own resources.
She gave out of gratitude.  Because she was able to leave her past behind her, she moved forward living a life of thanksgiving and sharing of whatever resources she had.  Magdala was a place of business and possibly a fishing village; she may have had many resources to help provide for the needs of the disciples following Jesus.
She also gave of her time and service.  She was there for Jesus and her new family of believers.  
What resources do we have that we can give to show our thanks to God? 
Allow students to brainstorm ideas such as - giving our time to help a friend, helping an older person by cleaning their yard, giving clothes or toys to the needy, etc.
When we give out of our love for God, we are saying thank you with our lives.
Mary Magdalene Bible Study Lesson Truth:


We can show our thanks to god by giving of our resources 



The next time Mary Magdalene is mentioned is at the cross when Jesus is being crucified.
Mark 15:27, 40-41 and John 19:25 record - 
"And they crucified two [o]rebels with Him, one on His right and one on His left." - vs 27
"Now there were also some women watching from a distance, among whom were Mary Magdalene, Mary the mother of James the Less and Joses, and Salome. 41 When He was in Galilee, they used to follow Him and serve Him; and there were many other women who came up with Him to Jerusalem." vs 40-41
"Now beside the cross of Jesus stood His mother, His mother's sister, Mary the wife of Clopas, and Mary Magdalene." John 19:25
Not only was Mary Magdalene at the crucifixion, she followed and was there when He was taken down from the cross and laid in the tomb.
Matthew 27:59-61 records -
"And Joseph took the body and wrapped it in a clean linen cloth,
60 and laid it in his own new tomb, which he had hewn out in the rock; and he rolled a large stone against the entrance of the tomb and went away.
61 And Mary Magdalene was there, and the other Mary, sitting opposite the grave."
She was there.
At the crucifixion, she was watching from a distance and then most likely moved in closer as John says she was with Mary, Jesus' mother, beside the cross.  She was there at the tomb.  She didn't leave; she followed and waited.
If you remember, most of the disciples had deserted Him.  Peter had even denied three times that he even knew Jesus.  Only John is mentioned being at the crucifixion, and yet, also here is Mary Magdalene with other women watching and present.
Through these verses we are also made aware that she followed Jesus and served Him.  She came with Him to Jerusalem.
Mary Magdalene not only gave of her resources out of thanksgiving, she gave of herself, her faithful presence.
She was there for Jesus because He had been there for her.  He had rescued her; therefore, she gave her all as a life of thanksgiving.
Jesus promised to never leave us or forsake us.  He is Immanuel; God with us.  He has laid down His life for us.  Our life should therefore reflect thanks for all He has done.
The Bible says in 1 John 4:19 - "We love, because He first loved us."
One way we can show our love is by being there, by spending time with Him.  When we acknowledge His presence and give Him our full attention, we are showing our love and thanks. 
This may be when we take time to read our Bibles and pray or it may be as we are walking along and look up in the sky and say "Thank you" or "I love you, Lord!" It may be when we gather together at church to worship.
Mary Magdalene was there following Jesus, serving Him, listening to Him teach, and watching Him pay the ultimate price for our sin.  She said thank you out of love for Him by being present and focused on Him.
Mary Magdalene Bible Study Lesson Truth:


We can show our thanks to God by spending time with Him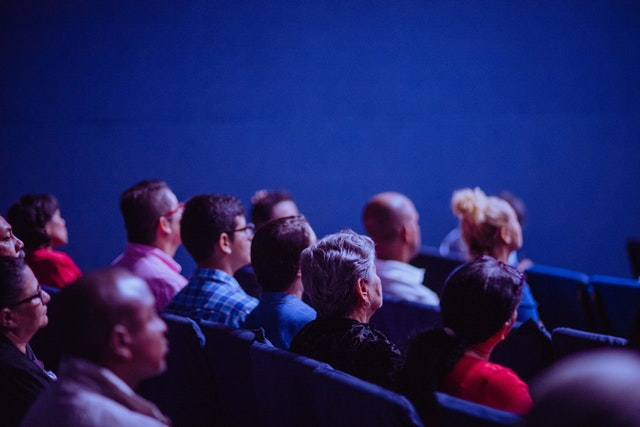 Our final glimpse of Mary Magdalene is probably the most familiar of all Biblical mentions of her.  It is found in all four Gospels, but we will look at what John recorded in John 20:1-2, 11-18.
"Early on the first day of the week, while it was still dark, Mary Magdalene went to the tomb and saw that the stone had been removed from the entrance. 2 So she came running to Simon Peter and the other disciple, the one Jesus loved, and said, "They have taken the Lord out of the tomb, and we don't know where they have put him!" - verses 1-2
-------------
11 "Now Mary stood outside the tomb crying. As she wept, she bent over to look into the tomb 12 and saw two angels in white, seated where Jesus' body had been, one at the head and the other at the foot.
13 They asked her, "Woman, why are you crying?"
"They have taken my Lord away," she said, "and I don't know where they have put him." 14 At this, she turned around and saw Jesus standing there, but she did not realize that it was Jesus.
15 He asked her, "Woman, why are you crying? Who is it you are looking for?"
Thinking he was the gardener, she said, "Sir, if you have carried him away, tell me where you have put him, and I will get him."
16 Jesus said to her, "Mary."
She turned toward him and cried out in Aramaic, "Rabboni!" (which means "Teacher").
17 Jesus said, "Do not hold on to me, for I have not yet ascended to the Father. Go instead to my brothers and tell them, 'I am ascending to my Father and your Father, to my God and your God.'"
18 Mary Magdalene went to the disciples with the news: "I have seen the Lord!" And she told them that he had said these things to her." - verses 11-18 NIV
Out of all the people who knew and followed Jesus, to whom would you have thought He might have appeared to first?
Peter, James and John were three of His closest friends.
What about His family, His mother, Mary?
The Pharisees to prove to them He was the Son of God?
And yet, it was Mary Magdalene.  It may have been that she was at the right place at the right time.  She was faithful.  She along with other ladies had come to prepare Jesus' body for burial. When she saw the empty tomb, her primary concern was to find the body of Jesus and care for Him.
Jesus saw her faithful presence; she was continuing to seek Him. He chose to reveal Himself to her by saying her name.  This reminded her that she still belonged; she was known and loved. She was not forgotten!
When we choose to give thanks, we are taking our eyes off the negative of what we don't have and putting our focus on what we have been given.
Mary Magdalene did not hide away in sorrow.  She chose to focus on what she could still do and be faithful out of a heart of love and gratitude.  
Paul tells us in 1 Thessalonians 5:16-18 - 
"Rejoice always,
pray without ceasing,
give thanks in all circumstances;
for this is the will of God in Christ Jesus for you."
Mary Magdalene did this and was rewarded by being there in the garden when Jesus chose to reveal Himself to her.  Even when her heart was broken, life didn't seem to be turning out as she hoped, it seemed all may be lost, she stood faithful to trust and continue living a life of thanks.
She would not lose hope and go back to her life before Jesus.  She kept seeking Him, even when she had to face a tomb.
Mary Magdalene Bible Study Lesson Truth:


A heart of  Thanksgiving changes Us.





Mary Magdalene Bible study Activity
Give each person a sheet of paper and something to write with or do this as a group activity.  Have them make as may words as they can out of the letters found in "Live Thanks."  No letters can be used twice.  Examples include:  take, ski, van, etc.
Explain that sometimes life appears to only give us very little such as these ten letters; yet with God, He can multiply it into more than we could ever imagine! 
Let's continue giving Him thanks is all situations!  That's what Mary Magdalene did.
Mary Magdalene Bible Study Lesson Summary
Not only can we take away new facts we may not have known about Mary Magdalene, but let's remember how her life changed when she met Jesus.  Once He healed her, she lived a life overflowing with thanks. 
She was faithful to follow, to give of her resources, to spend time with Him.  Giving thanks changes our focus; it changes us.

Mary Magdalene Bible Study Lesson Demo Video 
This Mary Magdalene Bible study lesson was created for my Sunday school class during the COVID-19 shelter-in-place.  Following is the video lesson I sent to them since we could not meet together.

Bible Lesson Memory Verse
"give thanks in all circumstances; for this is the will of God in Christ Jesus for you."
1 Thessalonians 5:18
More Bible Verses
If time allows, here are more Bible verses on giving thanks that may be found together.  Practice looking up Scriptures helps us to become for familiar with God's Word.
1 Chronicles 16:34
Psalm 106:1
Psalm 107:1
Isaiah 12:4-5
Ephesians 5:18-20
Colossians 2:6-7
Colossians 4:2
© Copyright 2020, Susan Smart Permission granted for personal use or small group only.
Another Unsung Bible Hero Lesson - Andrew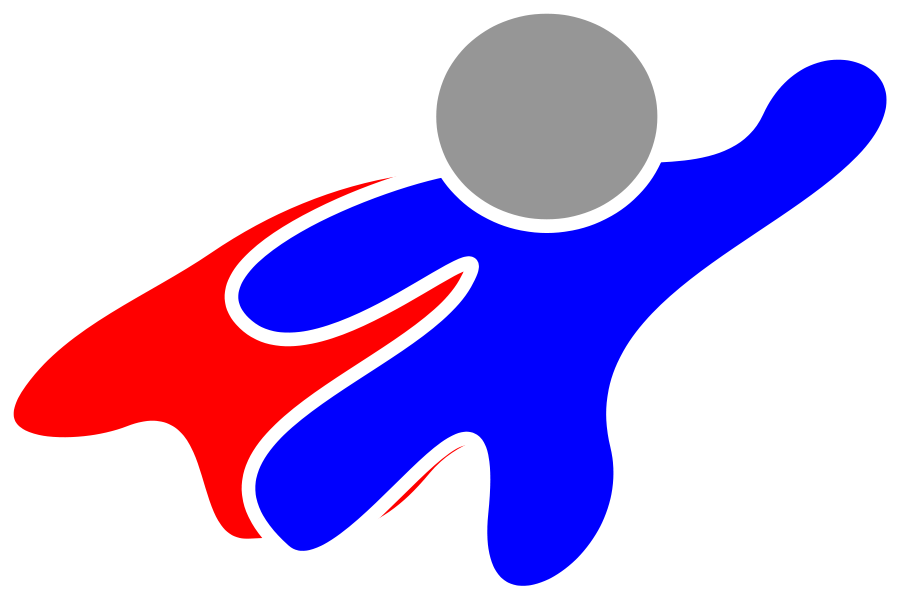 These 7 Super Hero Bible lessons use the familiarity and fun of comic heroes along with truths from God's Word to help kids learn how they can stand firm and be a hero for God!
These are short concise Bible lessons for kids to do on their on or as a short Bible lesson for family worship, children's church, children's sermon, Awana counsel time, Upwards devotion, etc.
Most include links to longer more in depth kids Bible study lesson plans to use for classroom such as Sunday School or group lessons.  I created them primarily for our Wednesday night Preteen group of 3rd-6th graders, but they could be adapted for any age including youth.
Special note: We do preview the websites to which we link, but are unable to peruse them completely. We try to check others' faith statements and make sure they do profess Jesus Christ as God's Son and salvation is found only in Him. It must, however, be your responsibility to personally dig into God's Word and allow the Holy Spirit to be your first and final teacher on all subjects.

"Our website may contain affiliate marketing links, which means we may get paid commission on sales of those products or services we write about. Our editorial content is not influenced by advertisers or affiliate partnerships. This disclosure is provided in accordance with the Federal Trade Commission's 16 CFR § 255.5: Guides Concerning the Use of Endorsements and Testimonials in Advertising."
---
Creative Bible-Bits Newsletter:

Let us help you keep up with what's new at Creative Bible Study with free Bible study lessons and ideas straight to your email!  Your information will be kept confidential and not be used for solicitation.

Free Ebooks: