Search our site:

Christmas Devotion  #7

This is the seventh Christmas devotion of twenty-five Christmas countdown on-the-go, active, object lesson devotions with Bible verses to help us keep our focus on the true reason for the season!  Each day snap a photo of each item for a visual and use as a photo challenge on Social Media, or with your family, small group, friends or just for yourself.  It's a fun way to enjoy the presence of Christ each and every day as we look towards celebrating His birthday as we journey with Jesus this Christmas!

Dec. 7th- Shepherd - John 10:11,14

11 - ""I am the good shepherd; the good shepherd lays down His life for the sheep."

14 - "I am the good shepherd, and I know My own and My own know Me,"
Where I live there are not many real shepherds of which to take a photo; in fact, I don't think I have ever seen a real live shepherd in my life!
During the Christmas season shepherds seem plentiful in nativity scenes everywhere though.  And what a reminder they are of how Jesus cares for each of us; He laid down His very life for us to save us from our sin!
I had thought of taking a photo of the shepherds in our Nativity scene, but since I haven't unpacked it to decorate for Christmas yet...Normally we decorate as a family a day or so after Thanksgiving, but this year we weren't able to be together.  So here I am...putting off decorating by myself! 
I do have my copy of Max Lucado's children's book -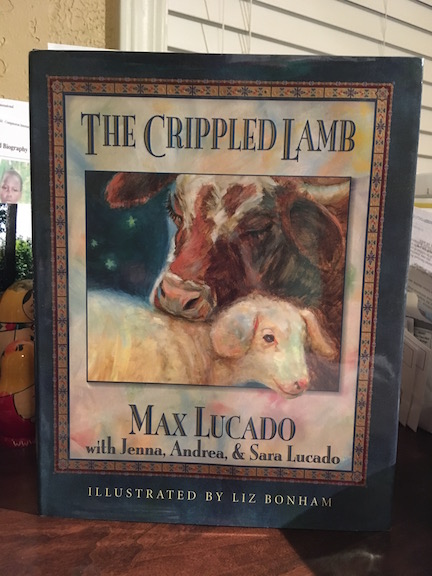 So I chose to capture a pic from it!  This is such a precious story for a Christmas devotion that reminds children (as well as adults) just how special we each are to the Good Shepherd!

The shepherds were some of the first entrusted with the Good News that the Savior was born.  No, God didn't choose the rich, the well-educated, the influential.  He chose common shepherds.  This just shows me again how great God's love is for us;  He doesn't want anyone to not hear the Gospel!  It's not for an elite group; it's for an elect group – anyone and everyone who believes trusting Jesus as our Savior…our Shepherd.
This verse says a good shepherd lays down his life, he cares for the sheep, he protects the sheep, he gathers the sheep, he knows his own sheep.  Think about the many ways God has cared for you today.  He knows everything about each of us and still cares and loves us.  He is our protector.  The question is – do we know Him?  Jesus says "My own know Me."  If you don't know Jesus, you can!  You do not have to be a lost sheep wandering all by yourself.  The Good Shepherd has come searching for you to make you His own.
Let's be like the shepherds from that first Christmas night and share the Good News that Jesus, the Son of God, has come to save and give life.  Hope is found in Him!
Keep your eyes open during this Christmas season for shepherds and let them remind you of this Christmas devotion and how much the Good  Shepherd loves you!
Christmas Devotion -

Teaching Activities

Shepherd Spotting

Around where we live, we don't see real shepherds, but at Christmas there are a multitude everywhere in holiday decorations depicting the Christmas story.  Have everyone in the class or family become shepherd spotters and keep a list for the week of all the places they "spot" a shepherd.  Remind them to remember that Jesus wants to be our Good Shepherd and how much He loves us. 

Sheep Tag

This is played like a regular game of touch tag with the Good Shepherd as base and the tagger as a predator.  You may have more than one tagger.  The sheep must run from a designated area (out in the field grazing) and try to reach the Good Shepherd who lets them into the safety of the fold before being tagged.




Graham Cracker Sheep Snack

What you need:  graham crackers (½ each child), mini marshmallows, white icing, chocolate melts or Hershey kisses, and little edible eyes.  Spread icing on the square of graham cracker.  Have them stick the chocolate in the middle of one edge of the square for the sheep's face and mini marshmallows over the rest.  Stick eyes on the chocolate and EAT!  :) If you don't have the chocolates or edible eyes, you could use chocolate icing to make a face and then the white icing for eyes.

Shepherd's Staff Craft

Give each child a pipe cleaner and several beads with holes in the middle.  Have them load the pipe cleaner with beads wrapping ends around the last beads to lock in place and then bend like a shepherd's staff.  Talk about all the ways a shepherd uses his staff - to protect sheep by fighting off predators, to gently lead sheep, to rescue sheep that may have fallen over a ledge.  Jesus wants to protect, lead and rescue us as our Good Shepherd!  He laid down His life for us.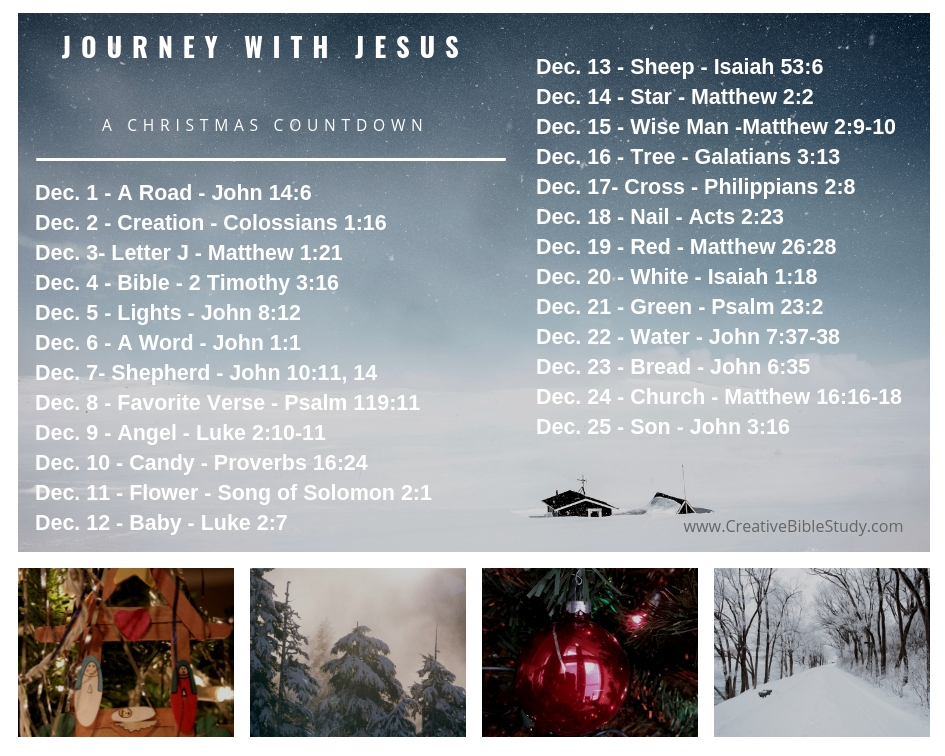 Special note: We do preview the websites to which we link, but are unable to peruse them completely. We try to check others' faith statements and make sure they do profess Jesus Christ as God's Son and salvation is found only in Him. It must, however, be your responsibility to personally dig into God's Word and allow the Holy Spirit to be your first and final teacher on all subjects.

"Our website may contain affiliate marketing links, which means we may get paid commission on sales of those products or services we write about. Our editorial content is not influenced by advertisers or affiliate partnerships. This disclosure is provided in accordance with the Federal Trade Commission's 16 CFR § 255.5: Guides Concerning the Use of Endorsements and Testimonials in Advertising."
---
Creative Bible-Bits Newsletter:

Let us help you keep up with what's new at Creative Bible Study with free Bible study lessons and ideas straight to your email!  Your information will be kept confidential and not be used for solicitation.

Free Ebooks: