Search our site:

Christian Devotional

 -

Hope for Moving Forward

This daily Christian devotional uses the idea of a Marathon to keep our focus on Christ as we spend time with Him and then continue through our day.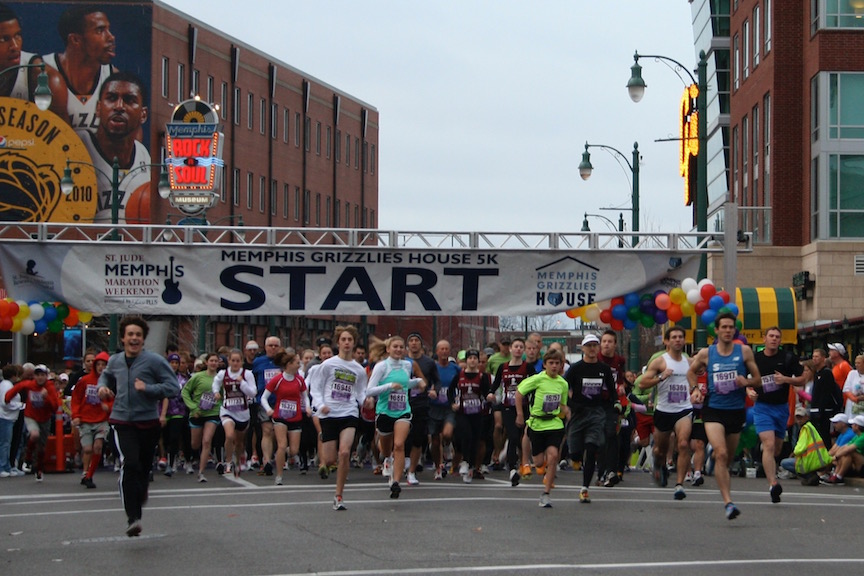 Christian devotional

 - Meditate

New beginnings…they just bring with them a fresh breath of hope! I love how Paul talks about looking forward and not at what's left behind.




"Brothers, I do not consider myself to have taken hold of it. But one thing I do: Forgetting what is behind and reaching forward to what is ahead, I pursue as my goal the prize promised by God's heavenly call in Christ Jesus. Therefore, all who are mature should think this way. And if you think differently about anything, God will reveal this also to you."

Philippians 3:13-15 HCSB




What has passed is past. There is no going back. Yes, we can consider all we have left behind this year whether success or failure, whether good health or illness, whether gains or losses, but there is no going back. It's time for a new beginning!

In Jesus, there is always hope! No matter what our background, our failures, our regrets…if we have a personal relationship with God through His son, Jesus, there is always hope ahead…just around the bend!

My Bible verse for this year is 1 Corinthians 9:26; it's another verse where Paul compares the Christian life to running a race.




"So I run with purpose every step of the way.

I am not just shadowboxing."  NLT



Intentional - with Purpose
That's how I want to live 2019 each and every moment of each and every day. And yes, I know I won't run perfectly; I will stumble and probably want to give up, but I'm not giving up! I don't want to just go through the motions of "shadowboxing"; I want my Bible study time to count, I want my prayers to count, I want my conversations to count, I want my ministry to others to count, I want whatever circumstances God allows in my life to count…I want my life to count for His glory and His kingdom, and I know you do too!
So let's set our focus as the writer of Hebrews says "on Jesus the Author and Perfecter of my faith".
"Therefore, since we also have such a large cloud of witnesses surrounding us, let us lay aside every weight and the sin that so easily ensnares us. Let us run with endurance the race that lies before us,  keeping our eyes on Jesus, the source and perfecter of our faith, who for the joy that lay before Him endured a cross and despised the shame and has sat down at the right hand of God's throne."
Hebrews 12:1-2 HCSB
This race is a marathon that takes endurance. It's not a sprint and it's not in competition with other believers. It's a race towards a goal. It's a race running forward…not backward. It's a race moving forward in HOPE!
We've watched a couple of marathons in which our kids have run. If you've ever watched one or run in one, it's very evident the runners aren't focused on how the other runners are running or the sights along the way. They say by "the hated mile 23" their only thought is making it to the goal, pressing forward and not giving in to even considering quitting.
Mile 23 = almost there! (Marathon = 26.2188 miles)
We're almost home…to the finish! Let's not give up! How will we run for Christ this year? Let's press forward…keeping our eyes on Jesus and following Him every step of the way!
He is so worth it!
Christian Devotional

 - Activate: 
A Christian devotional is not just for reading, but for us to meditate on the thoughts God gives us and then to activate what we've learned and do.
Begin this year, this month, this week, this day with the mindset of a Marathon runner; we have to be "all in" and running with our purpose in mind.  
Make a list of anything that may be hindering you in your Christian walk or run right now.  Mine would include fear of risk and failure, the sin of envy comparing my gifts and ministry with others, and a whole lot more!
Keep your eyes open for tennis/running shoes.  Let them remind you there is purpose and hope in your life today and every day as we seek and follow Jesus!
Better yet, take a run or a wog (jog/walk) as you pray and commit this year to God!
© Copyright 2018 Susan Smart
Another Christian devotional to help connect God's Word with our everyday life.
Special note: We do preview the websites to which we link, but are unable to peruse them completely. We try to check others' faith statements and make sure they do profess Jesus Christ as God's Son and salvation is found only in Him. It must, however, be your responsibility to personally dig into God's Word and allow the Holy Spirit to be your first and final teacher on all subjects.

"Our website may contain affiliate marketing links, which means we may get paid commission on sales of those products or services we write about. Our editorial content is not influenced by advertisers or affiliate partnerships. This disclosure is provided in accordance with the Federal Trade Commission's 16 CFR § 255.5: Guides Concerning the Use of Endorsements and Testimonials in Advertising."
---
Creative Bible-Bits Newsletter:

Let us help you keep up with what's new at Creative Bible Study with free Bible study lessons and ideas straight to your email!  Your information will be kept confidential and not be used for solicitation.

Free Ebooks: