You Are Special!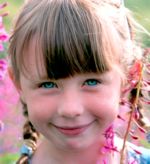 ---
"You are special" is an extremely important lesson for us to teach children (as well as adults!).
God has created each of us to be unique - "a one of a kind" masterpiece!
The following children's books, ideas and Scripture can be combined into some pretty creative and dynamic Bible lessons for any age.
Max Lucado has written several powerful and inspirational Christian books for adults. He has also authored many equally powerful and inspirational children's books.
The lessons they teach are vital life lessons not only for children, but also for teens and adults. I use many of them when I speak to adult groups as well as children.
Read You are Special online ....
Max Lucado's Wemmicks: You Are Special, Picture Book
By Max Lucado
Summary
Punchinello is a little wooden person called a Wemmick. Wemmicks spend their days giving stickers: golden stars to "good Wemmicks" and dots to "not-so-good Wemmicks."
Punchinello becomes covered in dots because he stumbles and has scratches, he can't jump high or do any tricks.
As he is becoming discouraged though, he meets a Wemmick that has no stars or dots on her. She tells him about Eli, the woodcarver, and how Punchinello should visit him.
Eli explains to Punchinello that the stars and dots stick only if you let them. He further explains that it doesn't really matter what other people think, because He, the Maker, thinks Punchinello is special.
He's special because Eli made him. Punchinello begins to believe Eli, and as he does, a dot falls to the ground.
Bible Lesson
We are all different and unique, and yet we are all special because God made each one of us in His image.
Scripture
Genesis 1:27 "So God created man in his own image, in the image of God he created him; male and female he created them."
Activity 1
Have children play "I am Special!"
As you call out various descriptions, children stand up and say "I am Special!" if that describes them.
(Ex: Do you have blonde hair? Do you have brown eyes? Do you play baseball? Do you have two arms?)
Activity 2
Give each child a ball of playdough or clay. Have them use their imagination to create something "special!"
Be creative and have fun!
The main thing is for the children to recognize that their differences make them special!
Other Max Lucado books:

Max Lucado's Wemmicks: If I Only Had a Green Nose, Picture Book
By Max Lucado
Just in Case You Ever Wonder
By Max Lucado
Just the Way You Are
By Max Lucado
Other titles that teach "You Are Special":
I'd Choose You! by John Trent
Love You Forever by Robert Munsch

Tacky the Penquin by Helen Lester
More to come...