Search our site:

You Are Special

By Max lucado
"You are special" is an extremely important lesson for us to teach children (as well as adults!).
God has created each of us to be unique - "a one of a kind" masterpiece!

Although You Are Special is written as a book for children, its message is powerful for any age.  It could easily be used as a spring board for an adult devotional talk or a Bible lesson for teens too.
Summary -
 YOu Are Special
Punchinello is a little wooden person called a Wemmick. Wemmicks spend their days giving stickers: golden stars to "good Wemmicks" and dots to "not-so-good Wemmicks."
Punchinello becomes covered in dots because he stumbles and has scratches, he can't jump high or do any tricks.
As he is becoming discouraged though, he meets a Wemmick that has no stars or dots on her. She tells him about Eli, the woodcarver, and how Punchinello should visit him.
Eli explains to Punchinello that the stars and dots stick only if you let them. He further explains that it doesn't really matter what other people think, because He, the Maker, thinks Punchinello is special.
He's special because Eli made him. Punchinello begins to believe Eli, and as he does, a dot falls to the ground.
Bible Lesson:

You Are Special
We are all different and unique, and yet we are all special because God made each one of us in His image.
"So God created man in his own image, in the image of God he created him; male and female he created them."
Genesis 1:27
Read the above Scripture; then read aloud You Are Special.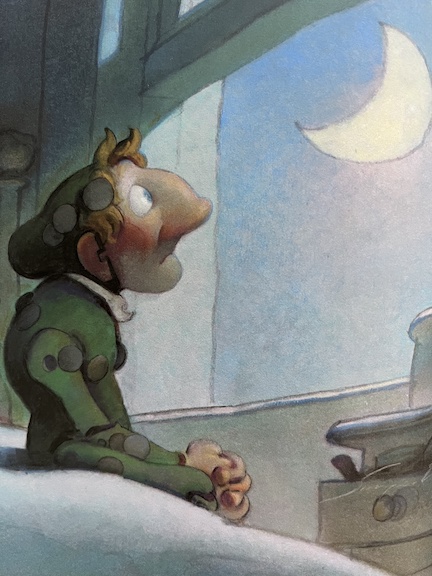 Things to Discuss:
Our Words have Power
What did the gold star stickers represent? (compliments) What about the gray dot stickers? (criticism)

How does it make us feel when others give us compliments?
How does it feel when others criticize or make fun of us?
The Bible tells us we should use our words to build others up and encourage them.
Ephesians 4:29 says - "Do not let any unwholesome talk come out of your mouths, but only what is helpful for building others up according to their needs, that it may benefit those who listen."
Let's think of things we could say that would "build others up." Our words should not be just empty compliments though; they should be sincere.
What type things would you consider to be "gray dots"?
We should think before we speak and consider how our words may affect others.  Even if we say "we were just joking," our words can harm. 
How God sees Us
In the book, Eli represents God while Punchinello represents us.
We can't control what others may say about us or to us, but we can control how we let these affect us.  
The Psalmist in Psalm 139 talks about how very special we are to God and how He sees us.  Psalm 139:14 says - 
"I praise you because I am fearfully and wonderfully made;
    your works are wonderful,
    I know that full well."
In Ephesians 2:10, Paul says we are God's "handiwork" or "masterpiece."
"For we are God's masterpiece. He has created us anew in Christ Jesus, so we can do the good things he planned for us long ago."
God says we are special because we are made by Him.
Activity 1
Have children play "I am Special!"
As you call out various descriptions, children stand up and say "I am Special!" if that describes them.

(Ex: Do you have blonde hair? Do you have brown eyes? Do you play baseball? Do you have two arms?)
Activity 2
Give each child a ball of playdough or clay. Have them use their imagination to create something "special!"
Be creative and have fun!

The main thing is for the children to recognize that their differences make them special!
*Below is an affiliate link through which you may choose to order; we do receive a small amount when you do which helps support our site.
Max Lucado's Wemmicks: You Are Special, Picture Book
By Max Lucado
another You are special Bible Lesson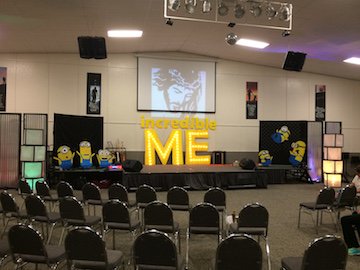 The message of this you are special Bible lesson shouts - "I am incredible!" Walk through Bible verses from Genesis 1 & 2 along with Psalm 139 and others to point out that  we are each uniquely special and incredible because of the Creative God that made us! 

Special note: We do preview the websites to which we link, but are unable to peruse them completely. We try to check others' faith statements and make sure they do profess Jesus Christ as God's Son and salvation is found only in Him. It must, however, be your responsibility to personally dig into God's Word and allow the Holy Spirit to be your first and final teacher on all subjects.

"Our website may contain affiliate marketing links, which means we may get paid commission on sales of those products or services we write about. Our editorial content is not influenced by advertisers or affiliate partnerships. This disclosure is provided in accordance with the Federal Trade Commission's 16 CFR § 255.5: Guides Concerning the Use of Endorsements and Testimonials in Advertising."
---
Creative Bible-Bits Newsletter:

Let us help you keep up with what's new at Creative Bible Study with free Bible study lessons and ideas straight to your email!  Your information will be kept confidential and not be used for solicitation.

Free Ebooks: