Search our site:

A Bible Object Lesson for Adults

Bible object lessons take an everyday occurrence and connects it with God's Word to teach us a spiritual truth to help us grow in Christ and bring encouragement. 
God is at work in us and all around us, but many times our lives are so busy we don't notice or recognize His presence.  Even a common everyday object as a cup can become a Bible object lesson that will continue with us into the busyness of our world as a reminder of the truths found in the Bible.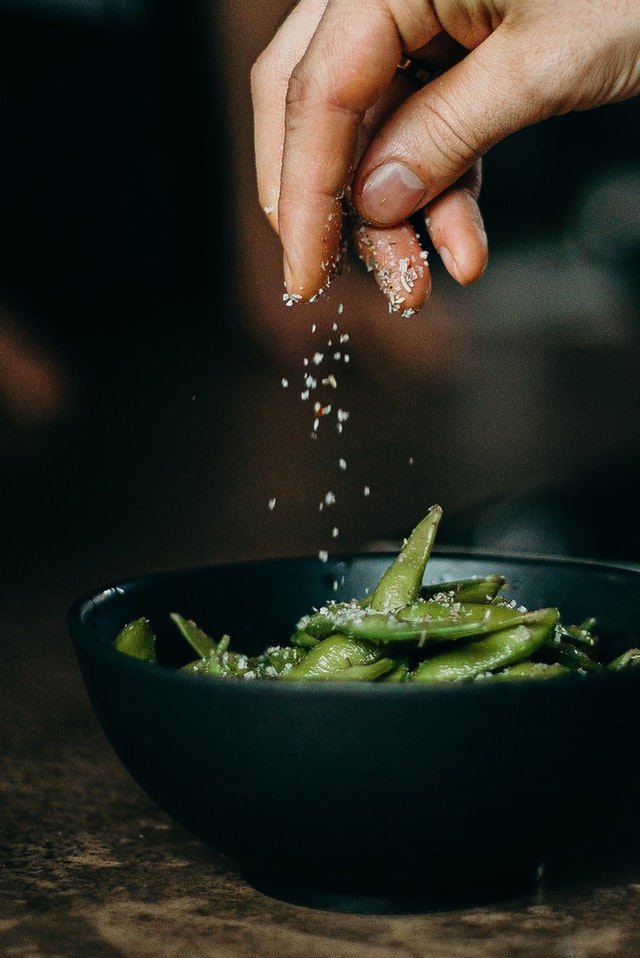 Photo by Cottonbro from Pexels

Sweet & Salty 

Bible Object Lesson for Adults
Demonstrate:
Have a taste test of sugar and salt by themselves. The sugar is sweet and pleasing to our taste while the salt is difficult to eat by itself, and yet salt has far more benefits to offer than sugar.
Use this Bible object lesson for adults to point out:
God is good all the time
God can use difficulties in life for good
Meditate:

Bible Object Lesson for Adults
Taste and see that the Lord is good;
How blessed is the man who takes refuge in Him!
Psalm 34:8
Sweet VS. Salty
Whether we prefer sweet or salty, we probably all would agree that salt by itself is hard to "stomach".  In the same way, it would be easier just to experience good times in life and avoid the difficult.
Let's face it, bad things happen to everyone.  We live in a world that is broken by sin.  If we left it at that though, how sad and scary life would be!
The good news is we can taste and see that God is good all the time...even when bad things happen, God can use them for good when we turn to Him.
"You are good and You do good;
Teach me Your statutes."
Psalm 119:68
"This is the message we have heard from Him and announce to you, that God is Light, and in Him there is no darkness at all."
1 John 1:5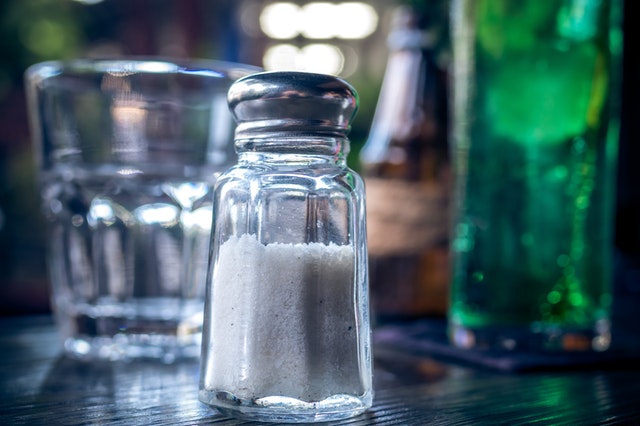 Photo by Artem Beliaikin from Pexels

benefits Comparison
Salt -
enhances other flavors,
has healing properties,
and can be used to preserve other foods.
Difficulties in life are hard by themselves, but God can use the hard times for our good just like the benefits of salt.
Hard times in life -
strengthen our faith as we see God's faithfulness,
cause us to lean into Him for His strength,
make us appreciate the good times more,
and equip us to minister to others in their hard times.
Romans 8:28
"And we know that God causes all things to work together for good to those who love God, to those who are called according to His purpose."

This verse can be such a comfort during tough times! Remembering that God is in control, He is sovereign, and that He loves us so much, can help us have an upturn in our perspective and attitude.  In addition to this, we are not alone; He promises to be with us!
When we look back, it is in the hard times we see our faith, our trust in God increase and grow.   We see how He was faithful before, and can trust He will continue to be.
You may have heard someone say the Bible says God will never give us more than we can handle.  Sorry...that is a misquote;  1 Corinthians 10:13 actually says God will not allow us to be tempted beyond what we can bear and will provide a way of escape.
When life gives us more than we can handle, it is an opportunity for us to lean into God and His strength and ability.  It is a chance for us to experience His closeness and comfort.
"Helplessness, not holiness is the first step to accessing God."

-Dr. Tim Keller


It's the bad days that help us appreciate the good days.
The sun is so much brighter it seems after several days of rain and clouds.  We would take the good for granted if we didn't have the bad also.
We learn lessons in the difficult seasons of life which help us reach  out and minister to others going through similar situations.
One example sticks out in my mind of when one of my sisters had breast cancer.  She is a registered nurse, and after she was well again after both chemo and surgery, God placed her in a new job...in a chemotherapy unit.  Because she herself had sat in a chair receiving treatments, she was that much more equipped to give hope to her patients.  She was a testimony of God's faithfulness and someone who could comfort because God had comforted her.
"Blessed be the God and Father of our Lord Jesus Christ, the Father of mercies and God of all comfort, 4 who comforts us in all our affliction so that we will be able to comfort those who are in any affliction with the comfort with which we ourselves are comforted by God. 5 For just as the sufferings of Christ are ours in abundance, so also our comfort is abundant through Christ."
2 Corinthians 1:3-5
Activate:

Bible Object Lesson for adults

- Take-alongs


If you're like me, my Bible devotion time is limited by the busyness of the day.  Therefore I like to find ways for God to continue to bring back the thoughts and lessons from that time. That's where Bible object lesson take-alongs come in!
As you salt your food this week, let it remind you no matter what hard times you may be going through, you're not alone...God is with you!
Substitute salty snacks for sweet this week as a sign you are choosing to be open for God to work in whatever situation you may be going through. Pray as you eat the salty snacks and ask God to bring good out of hardship.
Make a list of difficulties you've faced before; ask God to show you ways He brought good out of them.  Thank Him for His faithfulness.
Think of someone else going through a hard time similar to something you have gone through.  Take time to pray for and with them while also looking for ways to encourage and comfort.
© Copyright 2021 Susan Smart

Bible Object Lesson for kids - Sweet & Salty
More Bible Object Lessons for Adults -
Find another object lesson for adults or see our object lessons for kids & youth!
We also have Godprints devotions similar to this Bible object lesson and our Bible Seeker Object Lessons with extension activities for teaching or families. 
Special note: We do preview the websites to which we link, but are unable to peruse them completely. We try to check others' faith statements and make sure they do profess Jesus Christ as God's Son and salvation is found only in Him. It must, however, be your responsibility to personally dig into God's Word and allow the Holy Spirit to be your first and final teacher on all subjects.

"Our website may contain affiliate marketing links, which means we may get paid commission on sales of those products or services we write about. Our editorial content is not influenced by advertisers or affiliate partnerships. This disclosure is provided in accordance with the Federal Trade Commission's 16 CFR § 255.5: Guides Concerning the Use of Endorsements and Testimonials in Advertising."
---
Creative Bible-Bits Newsletter:

Let us help you keep up with what's new at Creative Bible Study with free Bible study lessons and ideas straight to your email!  Your information will be kept confidential and not be used for solicitation.

Free Ebooks: