Search our site:

Jesus, My Hero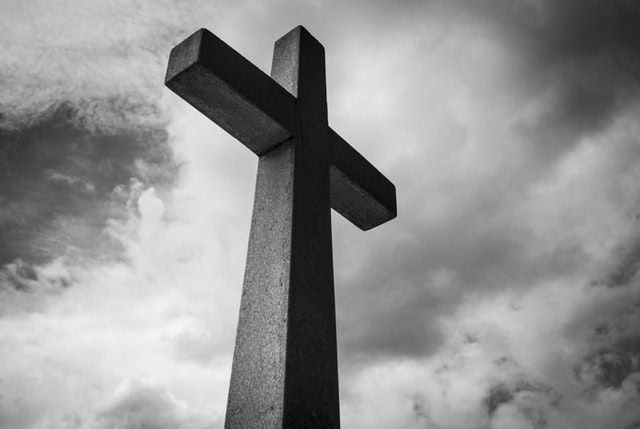 Lesson Summary:   Jesus is our hero, our commander in chief.  We are not alone!
Time:  This lesson took about 1 hour.  Some parts can be deleted if you don't have that much time.

Preparation:  Have a piece of yarn or string for each student to use during prayer time.


Focal Scriptures:  2 Timothy 1:12; Revelation 1:7-8
Bible Lesson:
Introductory Game
(10 min.)

-

Who are you following?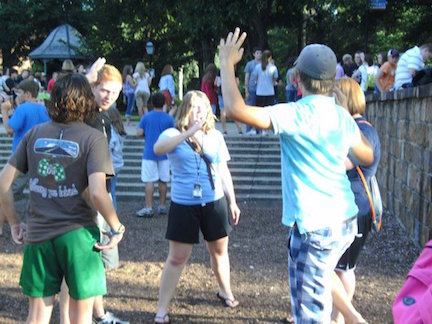 Play "The Copycat game".  Students stand in a circle with person in the middle trying to guess who begins the action being copied.  Game point:  Who are we following in our lives?  As believers, we should be keeping our eyes on Jesus daily…He is our commander! 
Review Lesson One on timothy
(if using the series)
(5 min.)
We connected Timothy as Paul instructs him to be who God called him to be.    Have students look up or someone quote from memory 2 Timothy 2:15 (Awana verse).
"approved to God" – only by genuine faith in Jesus (2 Timothy 1:9-10
"a worker" – we are all different and uniquely called – ex. of soldier, athlete, farmer…
"be diligent" – Timothy could have used excuses not to be – he was sickly, young, fearful (timid)… 1 Timothy 4:8 Paul says "spiritual training is even more important than physical training".
"teaching the Word of Truth" – wielding our sword takes skill & practice
Introductory Hero question
(5 min)

:

"If you could have one super power – what would it be?"
"Which "super hero" do you think is the best & why?"
THE REAL SUPER HERO IS JESUS…Our Commander!
---
Key Take-Away:  


Jesus has already won the war!  If we have him, we are more than conquerors too!
---

Activity:  "5 Things"
(5 min)
See how quickly they can think of 5 things in the following groups.  This can be competitive as two teams or just as one group.
5 names Jesus is called besides "Jesus" (Messiah, Christ, Savior, Son of God, Son of Man, etc.)
5 of His 12 disciples
5 words to describe Jesus
5 books of the Bible (all 66 point to Jesus!)
5 people that met Him besides the disciples
5 people in His earthly family (Mary, Joseph, Jude (Judas), James, Simon, (Matt. 13:55) Elizabeth, Zechariah, John the Baptist)
Scripture Focus
(5 min)

:


Have students look up and someone read both verses.

2 Timothy 1:12 – Paul shares with Timothy his certainty in trusting Christ & that He will return.

Revelation 1:7-8 – speaks of Jesus return and His "Eternal Power"

"Look! He comes with the clouds of heaven.
    And everyone will see him—
    even those who pierced him.
And all the nations of the world
    will mourn for him.
Yes! Amen!

 "I am the Alpha and the Omega—the beginning and the end," says the Lord God. "I am the one who is, who always was, and who is still to come—the Almighty One."  NLT
Point 1
(10 min.)

- "The One who was"


Jesus is God and has ALWAYS existed!  He is the Alpha.


Have students look up & read John 1:1-3, 14 – Jesus was in the beginning creating the world; He is FULLY God.  He took on flesh at birth and became FULLY man in order to live a sinless, perfect life in a sinful, fallen world and then give that life as a payment for our sin when He died on the cross.

 

Read 1 John 1:1-2 to emphasize this point.
Point 2
(10 min.)

- "The One who is"


Jesus arose from the grave and still lives!

Have students divide into three groups with Bibles.  Have them look up Scriptures and make a connection between them.

 
Group 1 – Acts 7:55,  Romans 8:34, Hebrews 1:3,  1 Peter 3:22,  Revelation 3:21
          (Connection:   Jesus is at the right hand of God in  Heaven.)
Group 2 – 2 Corinthians 13:5,  Romans 8:10, Colossians 1:27, Ephesians 3:17, Galatians 2:20  
     (Connection:  Jesus is in us as believers through His Holy Spirit.)
Group 3 -  Romans 8:34,  Hebrews 7:25,  1 John 2:1
            (Connection:  Jesus is interceding for us.)
Jesus is not limited by time or space; He is in Heaven interceding for us at the right hand of God, but He is also with us and in us as believers.  Our Commander fights for us and is always with us!
Point 3
(10 min.)

- "The one who is to come"


Jesus WILL come again!


Have everyone look up Revelation 19:11-16; have a different student read out loud each verse (first reads vs. 11, next reads vs 12, etc.)

Note – if not mentioned earlier in the 5 names for Jesus, here are 3 more – "The Word of God", "King of Kings", "Lord of Lords".

 So we see that Jesus' super power is ETERNAL and unmatched!  He is all-knowing, all-present, & all-powerful.  He is the Son of the One true God.

 And the end of the story is……GOD WINS!!!!!!

 And if we have Jesus….we win too!!!
Prayer time
(5 min)

:


Give each student a piece of string or yarn that is about 8 inches long.  Remind them that Jesus is at the right hand of God constantly interceding & praying for us. He is our hero!  We can be a hero for others in this same way as we pray for them. Tell them to move somewhere in the room away from others.  As God brings to their mind someone to pray for, have them tie a knot in their yarn as they pray for each until they get to the end of their yarn.  Tell them to take the knotted yarn home and put it somewhere it will remind them to pray for others.

 

© Copyright 2016, Susan Smart Permission granted for personal use or small group only.
Special note: We do preview the websites to which we link, but are unable to peruse them completely. We try to check others' faith statements and make sure they do profess Jesus Christ as God's Son and salvation is found only in Him. It must, however, be your responsibility to personally dig into God's Word and allow the Holy Spirit to be your first and final teacher on all subjects.

"Our website may contain affiliate marketing links, which means we may get paid commission on sales of those products or services we write about. Our editorial content is not influenced by advertisers or affiliate partnerships. This disclosure is provided in accordance with the Federal Trade Commission's 16 CFR § 255.5: Guides Concerning the Use of Endorsements and Testimonials in Advertising."
---
Creative Bible-Bits Newsletter:

Let us help you keep up with what's new at Creative Bible Study with free Bible study lessons and ideas straight to your email!  Your information will be kept confidential and not be used for solicitation.

Free Ebooks: