Search our site:


YahWeh/Jehovah
- Names of God
YHWH or (YHVH)...We know this name more commonly as Yahweh or Jehovah.  It is such a holy name that the Israelites took the vowels out so that it would not be spoken in vain.  The scribes would cleanse themselves and pick up a new pen when writing this name of God.   It is God's personal name He gave when Moses asked who he should tell the Israelite people had sent him:
"God said to Moses, " I AM WHO I AM"; and He said, "Thus you shall say to the sons of Israel, 'I AM has sent me to you.'"  Exodus 3:14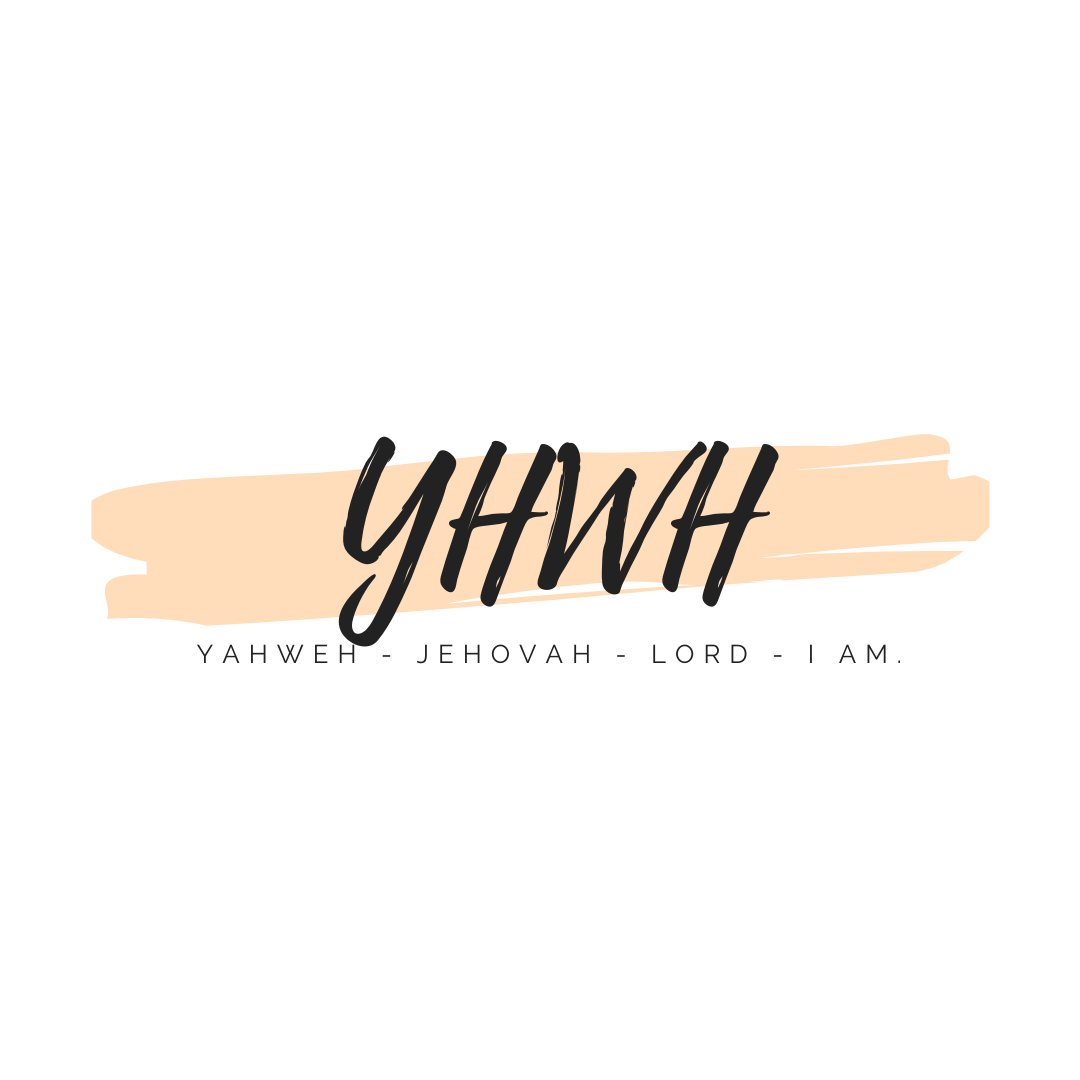 Every time we see LORD in all capitals in our Bible, it is this name…a personal name, for a personal God Who wants to be known by each of us.  He is a relational God and desires relationship with us. 
We first see this in Genesis 2:4 - "This is the account of the heavens and the earth when they were created, in the day that the LORD God made earth and heaven."
Have you ever wondered why the creation story of Genesis chapter 1 is repeated a bit differently in chapter 2?  It has to do with this name revealing God's identity and purpose.  He is Elohim in Genesis 1:1 "In the beginning God (Elohim) created the heavens and the earth."  He is seen as the Supreme Creator God.
In Genesis 2 though, He is revealed as Jehovah, the Self-Existent One, designing creation for relationship with Him.  
I love that even when the vowels are removed the two "H's" cause us to breathe…reminding us of the very breath of God spoken into our lives because of the sacrifice of His Son Jesus and His Holy Spirit.
Character of yahweh

This personal name of God sets Him apart.  I AM points to the fact that God IS.  He has always existed and will always exist.
"I am the Alpha and the Omega," says the Lord God, "Who is and Who was and Who is to come, the Almighty."  Revelation 1:8
Throughout the Scripture, the very names of God point to His attributes and character that He might be known.

Webster's Dictionary defines "attribute"  as:
an inherent characteristic
an object closely associated with or belonging to a person, thing or office
a word ascribing a quality
This name - YHWH, Yahweh, Jehovah, LORD, I AM, points to:

He is self-existent....He does exist and no one created Him.

He is eternal...He has no beginning or end; He will always be.

He is immutable...He does not change.



"For I, the LORD, do not change; therefore you, O sons of Jacob, are not consumed."  Malachi 3:6

nine Forms of god's name -
yahweh/Jehovah
Jehovah Jireh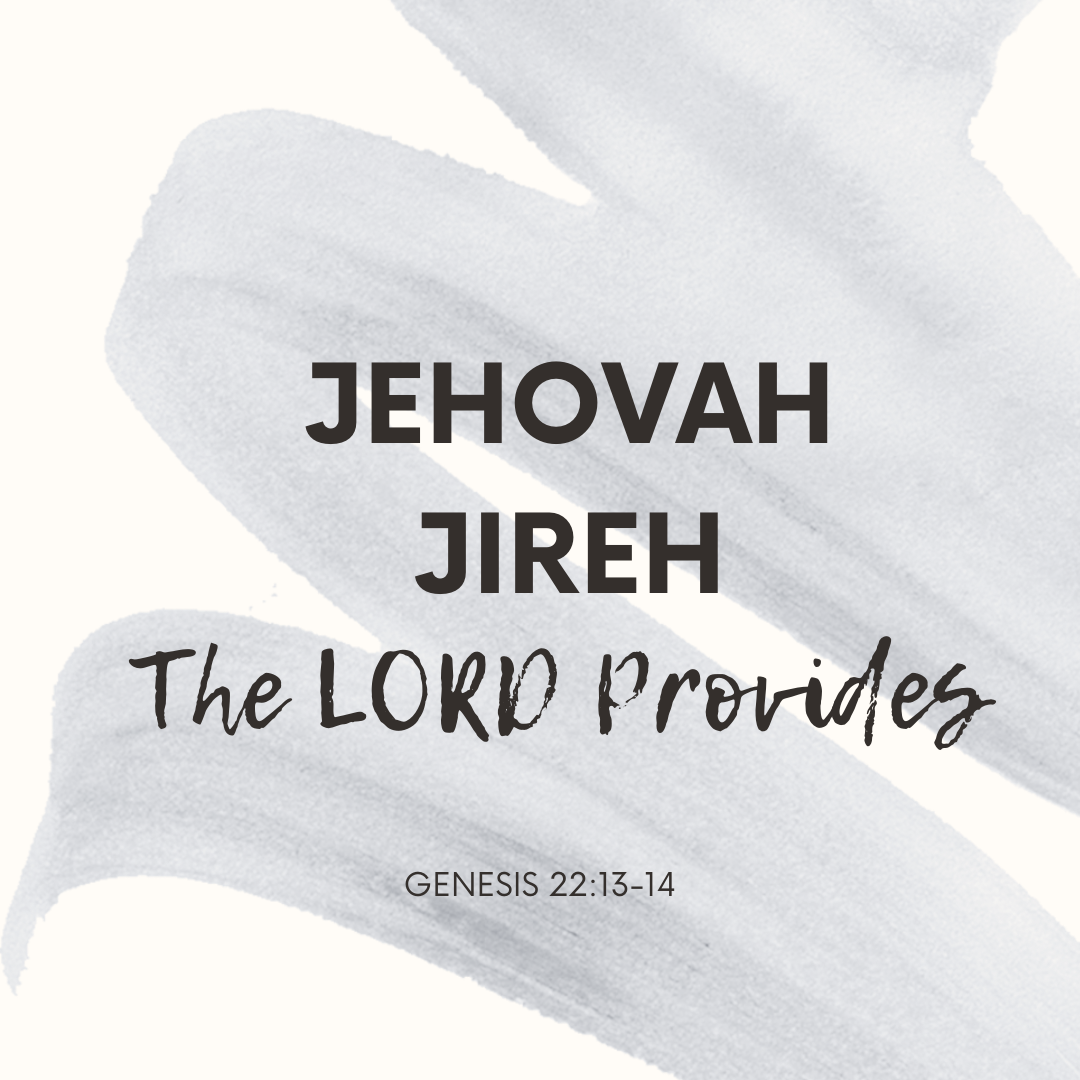 LORD My Provider - Genesis 22:9-14
Abraham names the place he was about to sacrifice Issac this because God provided the ram in Issac's place.  God did the same for us in that He provided the Lamb (Jesus) as the complete, once and for all, sacrifice in our place.

jehovah m'kaddesh

LORD Who Sanctifies (Sets Apart) - Leviticus 20:7-8

Jehovah Nissi

LORD My Banner - Exodus 17:8-15

Jehovah Rapha

LORD My Healer - Exodus 15:22-26

Jehovah Rohi

LORD My Shepherd - Psalm 23

Jehovah sabaoth

LORD of Hosts - 1Samuel 1:3; Psalm 24:9-10; Psalm 84:3; Isa 6:5
Jehovah Shalom

LORD My Peace - Judges 6:24

Jehovah Shammah

The LORD is There - Ezekiel 48:35

Jehovah Tsidkenu

LORD My Righteousness - Jeremiah 23:6

Seven "i am" statements of Jesus

Seven times in the Gospel According to John, Jesus speaks the name "I AM" and couples it with an object to describe Himself.

I am...the bread of Life

"Jesus said to them, "I am the bread of life; he who comes to Me will not hunger, and he who believes in Me will never thirst.  But I said to you that you have seen Me, and yet do not believe.  All that the Father gives Me will come to Me, and the one who comes to Me I will certainly not cast out.  For I have come down from heaven, not to do My own will, but the will of Him who sent Me.  This is the will of Him who sent Me, that of all that He has given Me I lose nothing, but raise it up on the last day. For this is the will of My Father, that everyone who beholds the Son and believes in Him will have eternal life, and I Myself will raise him up on the last day."  John 6:35-40 NASB

i am...the light of the world

"Then Jesus again spoke to them, saying, "I am the Light of the world; he who follows Me will not walk in the darkness, but will have the Light of life."  John 7:12 NASB

i am...the gate (door)

"This figure of speech Jesus spoke to them, but they did not understand what those things were which He had been saying to them.So Jesus said to them again, "Truly, truly, I say to you, I am the door of the sheep.  All who came before Me are thieves and robbers, but the sheep did not hear them.  I am the door; if anyone enters through Me, he will be saved, and will go in and out and find pasture. The thief comes only to steal and kill and destroy; I came that they may have life, and have it abundantly."  John 10:6-10 NASB

i am...the good shepherd

"I am the good shepherd; the good shepherd lays down His life for the sheep.  He who is a hired hand, and not a shepherd, who is not the owner of the sheep, sees the wolf coming, and leaves the sheep and flees, and the wolf snatches them and scatters them.  He flees because he is a hired hand and is not concerned about the sheep. I am the good shepherd, and I know My own and My own know Me,  even as the Father knows Me and I know the Father; and I lay down My life for the sheep.  I have other sheep, which are not of this fold; I must bring them also, and they will hear My voice; and they will become one flock with one shepherd.  For this reason the Father loves Me, because I lay down My life so that I may take it again.  No one has taken it away from Me, but I lay it down on My own initiative. I have authority to lay it down, and I have authority to take it up again. This commandment I received from My Father."  John 10:11-18  NASB

I am...the resurrection and the life

"Jesus said to her, "I am the resurrection and the life; he who believes in Me will live even if he dies,  and everyone who lives and believes in Me will never die. Do you believe this?" John 11:25-26  NASB

i am...the way, the truth, and the life

Jesus said to him, "I am the way, and the truth, and the life; no one comes to the Father but through Me.  If you had known Me, you would have known My Father also; from now on you know Him, and have seen Him."  John 14:6-7  NASB

i am...the vine

"I am the true vine, and My Father is the vinedresser.  Every branch in Me that does not bear fruit, He takes away; and every branch that bears fruit, He prunes it so that it may bear more fruit.  You are already clean because of the word which I have spoken to you. Abide in Me, and I in you. As the branch cannot bear fruit of itself unless it abides in the vine, so neither can you unless you abide in Me."  John 15:1-4  NASB

Life application 

Begin noticing how many times you say "I am..." during a day.  Think about what you are saying...are you describing yourself, explaining your actions, or what exactly?  We use these words often.  How would you describe yourself to someone else so they can know you better?
I am....
I am....
I am....
God has given us His Word, His Name, and yes, His Only Son so that we might know Him.
Begin noticing "LORD" as you read the Bible.  Each time let it remind you that God fully knows you and He wants you to know Him through a personal relationship made possible through the life, death & resurrection of Jesus Christ.  A relationship begins with an introduction, but it continues through spending time with one another.  Let's make sure we spend time with Jehovah; He gave us His personal name that we might know Him!

Copyright © 2012 Susan Smart
New American Standard Bible (NASB) Copyright © 1960, 1962, 1963, 1968, 1971, 1972, 1973, 1975, 1977, 1995 by The Lockman Foundation
Special note: We do preview the websites to which we link, but are unable to peruse them completely. We try to check others' faith statements and make sure they do profess Jesus Christ as God's Son and salvation is found only in Him. It must, however, be your responsibility to personally dig into God's Word and allow the Holy Spirit to be your first and final teacher on all subjects.

"Our website may contain affiliate marketing links, which means we may get paid commission on sales of those products or services we write about. Our editorial content is not influenced by advertisers or affiliate partnerships. This disclosure is provided in accordance with the Federal Trade Commission's 16 CFR § 255.5: Guides Concerning the Use of Endorsements and Testimonials in Advertising."
---
Creative Bible-Bits Newsletter:

Let us help you keep up with what's new at Creative Bible Study with free Bible study lessons and ideas straight to your email!  Your information will be kept confidential and not be used for solicitation.

Free Ebooks: