Search our site:

Christian Testimonies

from around the world
There are so many wonderful Christian testimonies that tell the Good News of Jesus Christ! Isn't it cool that as part of God's family we have brothers and sisters in Christ from around the world?!
One year when I taught 2nd Grade at a Christian school our theme was "Around the World in 2nd Grade." It was a wonderful journey learning about different cultures and missions around the world and how Jesus proclaims in John 3:16: "For God so loved the world that he gave his one and only Son, that whoever believes in him shall not perish but have eternal life."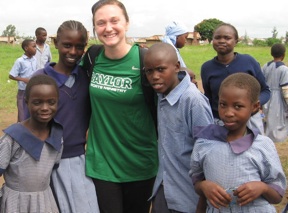 One of my favorite things to see as I check the statistics for this site is all the different places our visitors reside!  What a blessing to know that I have brothers & sisters in Christ all around the world!
We do hope that each of you find useful materials and ideas that will help you as you share Christ and your own Christian testimonies!
I never want this site to become only information about the mechanics of Bible study, but rather the "essence" of Bible study too - building and nurturing a living relationship with the Creator of all.
A life changed in the USA...

So beginning with me...

I grew up in a wonderful home with four older siblings. Yes, I am the "baby," and loved every minute of it! Our parents took us to Sunday School and church every week. I felt all was well with the world.
Sometime during my high school years a friend of mine came back from their first year of college and shared their Christian testimony of how they had "been saved." My answer was that I was a Christian - I went to church. I know they must have felt rejected, but God used that in my life because I started questioning whether all there was to being a Christian was going to church and trying to be good.
I started searching, and as the Bible says in James 4:8: "Draw near to God and He will draw near to you." I believe He did just that as He began revealing Himself to me.
The summer I graduated from high school I spent a week visiting one of my sisters and her family. I noticed something different in her; she had a deep peace and joy. She said it was Jesus and gave me a book to read by Catherine Marshall called Beyond Ourselves.
God used all of this together to open my "spiritual" eyes. I knew I had messed up (sinned), and I realized I needed Him and wanted Him in my life. I knelt right there by my niece's bed and accepted Jesus as my personal Savior and Lord.
He changed my life; He changed me! No longer did I only think of Him on Sunday as a far off God, but He began to be in my thoughts every day as I sensed His presence as my companion and guide. Since then He has done amazing things, many of which I'm sure will get shared here along the way. I have never for a moment regretted surrendering my all to Him that night.
Not only do I have the assurance of eternal life with Him in Heaven, but my life has purpose now. Jesus gave me that deep peace and joy I saw in my sister and SO much more! I have in NO WAY "arrived," but am still growing in Christ. That's why I know from experience how important it is to continue spending time each and every day studying His Word and spending time with Him in prayer.
My prayer is that God will use this post to encourage and touch others for His kingdom. For more information about knowing Jesus Christ, visit our "Know Christ" page.
Now, I hope some of you from all over the world will share your testimony with me and allow me to share it here with others. Please email me at testimonies@creativebiblestudy.com or use our Contact Page.
Thanks for partnering with us in spreading the Good News!
Other Christian Testimonies
Most of us know the name "Kirk Cameron" either because of the show, Growing Pains, or the recent movie, Fireproof. Following is his personal testimony of how Jesus changed his life:
Special note: We do preview the websites to which we link, but are unable to peruse them completely. We try to check others' faith statements and make sure they do profess Jesus Christ as God's Son and salvation is found only in Him. It must, however, be your responsibility to personally dig into God's Word and allow the Holy Spirit to be your first and final teacher on all subjects.

"Our website may contain affiliate marketing links, which means we may get paid commission on sales of those products or services we write about. Our editorial content is not influenced by advertisers or affiliate partnerships. This disclosure is provided in accordance with the Federal Trade Commission's 16 CFR § 255.5: Guides Concerning the Use of Endorsements and Testimonials in Advertising."
---
Creative Bible-Bits Newsletter:

Let us help you keep up with what's new at Creative Bible Study with free Bible study lessons and ideas straight to your email!  Your information will be kept confidential and not be used for solicitation.

Free Ebooks: