Search our site:

Christian Devotion

 - Overlooking Small

A Christian devotion that uses everyday objects and events will stay with you throughout your day!  "Overlooking Small" encourages us to make the most of even the small things God puts right in front of us.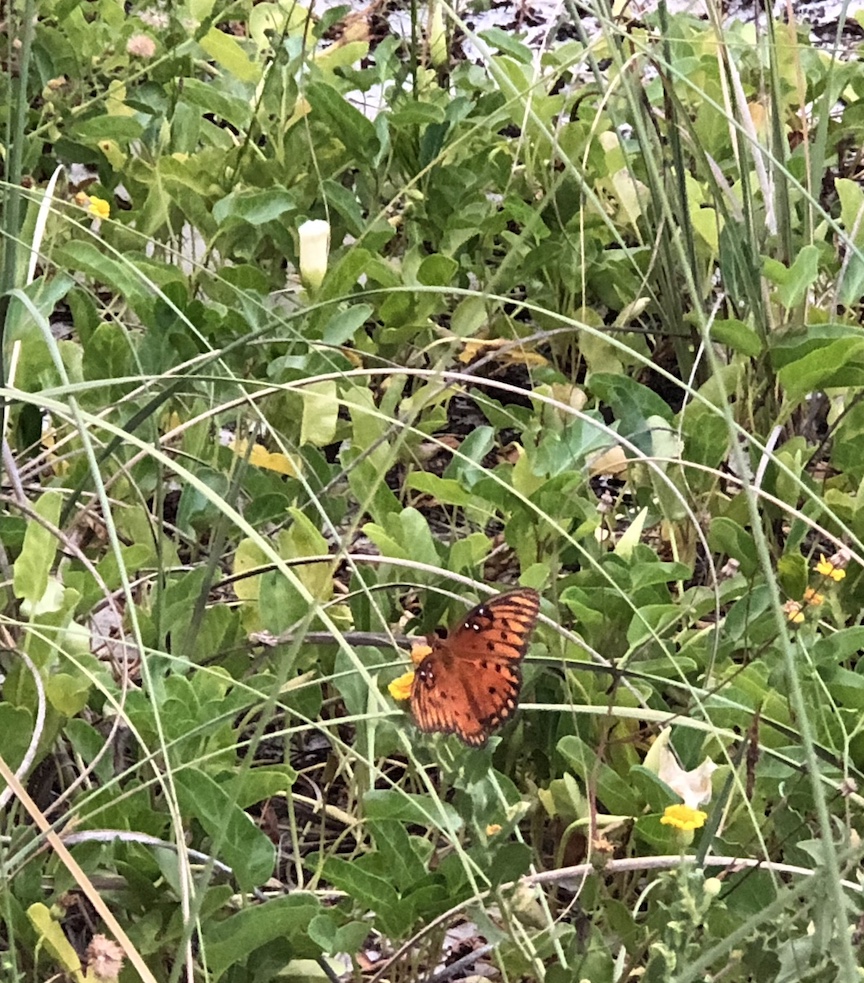 Christian devotion

 - Meditate

Recently my husband and I got a little summer extension; we were gifted four days at the beach in mid September.  We used it as a work retreat as in he sat in the AC on one side of the glass doors researching and planning sermons and I sat on the other side on the balcony writing and brainstorming.

As a family, one of our favorite beach/balcony activities is to watch for the dolphins. [Sidenote:  Swimming with dolphins is definitely on my bucket list!]  With my vision set on the horizon, I patiently watched for them.  As I did, I began noticing the butterflies – Monarch butterflies!  About every ten minutes three to five Monarch butterflies would glide by our fifth story balcony!  I later began noticing them everywhere – around the pool, among the sea oats, even along the beach!


I finally realized what was taking place; I was getting to experience the Fall Monarch Migration!  During September to November, these beautiful creatures travel from 1,000 to 3,000 miles from Canada and the northern United States following the Eastern and Gulf coastline to Mexico and the tip of Florida to spend the winter.  Not only is it remarkable the distance they travel, but they make this journey for the first time while following the exact path their grandparents and great grandparents took before them.


There are so many spiritual life lessons we could learn from these small but amazing creatures!  The one that hit me that day was how often I find myself overlooking "small."  Even as children we begin yearning for older, being grown up, dreaming of big events and accomplishments.  Teens look forward to the big day they can drive, graduate, move out of the house and become more independent.  Next come thoughts of career, marriage, children, etc.  As adults we strive for purpose, to make a difference.  At times we measure life by our career ladder or maybe our children's growth – when they eat on their own, are potty trained, go to school, graduate, leave home, etc.  The big events, the dolphins, are out there; they will appear at their appointed times.  The question remains…are we overlooking "small."


Small.  What we consider to be small and insignificant may actually be huge in God's scheme of things.  Have you ever noticed how often God's view and the world's view are opposite?  The world says, "Be first!"  God says, "Be last."  The world says, "Go, go, go!"  God says, "Be still."  The world says, "Bigger is better!"  God says, "Small is important."


"He who is faithful in a very little thing is faithful also in much."

Luke 16:10
Christian Devotion - Scripture
The widow giving her offering of two small coins in Luke 21:1-4, was affirmed by Jesus when He said she had given more than all the rest.  When James and John asked if they could both sit on each side of Jesus in the Kingdom of Heaven in Matthew 20, Jesus responded that the way to greatness is becoming a servant.  Jesus went on to say in Luke 16:10, "He who is faithful in a very little thing is faithful also in much."

Small is important.  Doing what you can with what you have may seem small to you, but in God's view it can be enormous.  A kind word, smile or hug seems too easy, but to a grieving or lonely person, it can be the encouragement they need to keep going.  A few dollars doesn't seem to buy much these days, but joined with the gifts of others, it can feed thousands.  Changing diapers in the nursery or for your own wee one, can seem so small until you take a glimpse from God's perspective realizing this child can become a magnificent cathedral for Him one day.  God doesn't ask us to do everything.  He does ask us to do something – to do what we can with what we have and to appreciate the moments He gives to make a difference.

Moments are small, but love is never small.

How often do we look beyond the beauty of the present watching for that next big event or sighting and all the while God has placed these small beautiful gifts right before us in our everyday lives?  Are we unintentionally overlooking the small?
I did eventually see the dolphins, but what a shame if I had missed the flight of the butterflies while looking only beyond?  I don't remember ever being at the beach during the months of their migration; they are only there for a matter of days – such a small amount of time.
"Every good thing given and every perfect gift is from above, coming down from the Gather of lights, with whom there is no variation or shifting shadow." 
James 1:17
"Just ask the animals, and they will teach you. Ask the birds of the sky, and they will tell you. Speak to the earth, and it will instruct you. Let the fish in the sea speak to you. For they all know that my disaster has come from the hand of the Lord. For the life of every living thing is in his hand, and the breath of every human being." 
Job 12:7-10
Christian Devotion

 - Activate: 
Look for small today to continue this Christian devotion.  Small butterflies, hummingbirds, wildflowers.  Small smiles, hugs, kindness. Small moments that make a difference. And may we take time to appreciate God's small yet miraculous gifts right here, right now and be thankful giving Him praise.





© Copyright 2018 Susan Smart




Another Object Lesson Christian devotion
Special note: We do preview the websites to which we link, but are unable to peruse them completely. We try to check others' faith statements and make sure they do profess Jesus Christ as God's Son and salvation is found only in Him. It must, however, be your responsibility to personally dig into God's Word and allow the Holy Spirit to be your first and final teacher on all subjects.

"Our website may contain affiliate marketing links, which means we may get paid commission on sales of those products or services we write about. Our editorial content is not influenced by advertisers or affiliate partnerships. This disclosure is provided in accordance with the Federal Trade Commission's 16 CFR § 255.5: Guides Concerning the Use of Endorsements and Testimonials in Advertising."
---
Creative Bible-Bits Newsletter:

Let us help you keep up with what's new at Creative Bible Study with free Bible study lessons and ideas straight to your email!  Your information will be kept confidential and not be used for solicitation.

Free Ebooks: