Search our site:

Bible Study Lesson Plans - 
for Multi-Ages
These multi-age Bible study lesson plans can assist you in reaching and teaching multiple age groups all together.  Whether you are a small church or a family studying together, each includes options for all ages including preschoolers, elementary age children, teens and adults.
Photo from Pexels
3 X 3 Bible Study Lesson Plans
These Bible study lesson plans follow a pattern of 3 X 3 to lead a group through a Book of the Bible.  
First choose a Book and then a smaller section to study each time. You may want to use a chapter each time or a smaller section by following the headings within each chapter.  For instance, if we began with the Book of 1 John, the first chapter is divided into three smaller topical sections:  Introduction (verses 1-4), Walk in the Light (verses 5-7) and Confession of Sin (verses 9-10).
3X3 Bible Study Lesson plans

- 3 Content Areas
Context Clues - It is always important to include the context for what you are reading.  
God Clues - We always want to connect and learn more about God from the text.
Repetitive Words - Words that are repeated give us clues to what the author's main point is.
This process will look different for each age, but any age can be included.  Give each person, no matter how small, a copy of the text you will be studying.  It is important for each to be included no matter their actual age capabilities.  For this reason, these Bible study lesson plans are helpful to use with mentally handicapped participants too.
Three Action Process

3 X3 Bible Study Lesson Plans 
Part 1:  Marking the Text
Box in any context clues such as names of people or places and times given.
Circle any names, words or phrases that tell us about God (Father, Son, and/or Holy Spirit).
Underline any repeated words or phrases besides common words such as the, a, for, and, etc.
Part 2:  Recording in a Journal
Write any context clues.
Write any words or phrases that describe God.
Write any repeated words or phrases.
Example 1 John 1;1-4
"That which was from the beginning, which we have heard, which we have seen with our eyes, which we have looked at and our hands have touched—this we proclaim concerning the Word of life. 2 The life appeared; we have seen it and testify to it, and we proclaim to you the eternal life, which was with the Father and has appeared to us. 3 We proclaim to you what we have seen and heard, so that you also may have fellowship with us. And our fellowship is with the Father and with his Son, Jesus Christ. 4 We write this to make our joy complete."
"We" [John & eyewitnesses]
 from the beginning, Word of Life, Father, Son-Jesus Christ, we can have fellowship with Him, He is seen & heard
life, seen, heard, fellowship 
Part 3:  Discuss & Record What we Learn
Jesus was in the beginning. He was fully God.
Eyewitnesses saw, heard & touched Jesus; He was fully man.
True life is found in fellowship with the Father through His Son, Jesus.
3 X3 Bible Study Lesson plans


Age options:
Preschoolers
Even these little ones can hold a copy of the text you've printed and color or mark on the sheet.  This helps them actively feel like they are a part of the group.  
It doesn't matter if the can read yet; they will be hearing the Word of God and seeing the words.
Before hand, you may want to even circle the main words you will be emphasizing and then they can color in the circles with various colors. For older preschoolers they can draw a picture to go with the text.
When you read certain phrases have preschoolers repeat the word or words back to you.  You will be surprised at what they will remember when you do this!
Listening is an important skill for these little ones to practice.  Give them a primary word to listen for as you read.  Have them clap, stand, or do another action whenever they hear the word or phrase as you read the text aloud.
Elementary Ages
Play a quick game of "I Spy" with the text allowing them to find all the sight words or repetitive words such as we, the, etc. Have them mark these on their sheet.  This will help them learn early to interact with God's Word, for it is living and active.
Point out and have them mark all the names for God in the text or words that describe Him.
For experienced readers, allow them to read aloud parts of the passage and tell what they think it means.
Teens & Adults
Have dictionaries and/or commentaries available to look up key words.  Locate other references using these words.
Have them write out a prayer using the Scripture text as a guide.
Have them work in pairs to summarize or rewrite the text in their own words to share and compare.  This will spark discussion and time for you to explain any difficult topics or misunderstandings and allow for questions.  It will also help create a short simple take-away thought they can remember.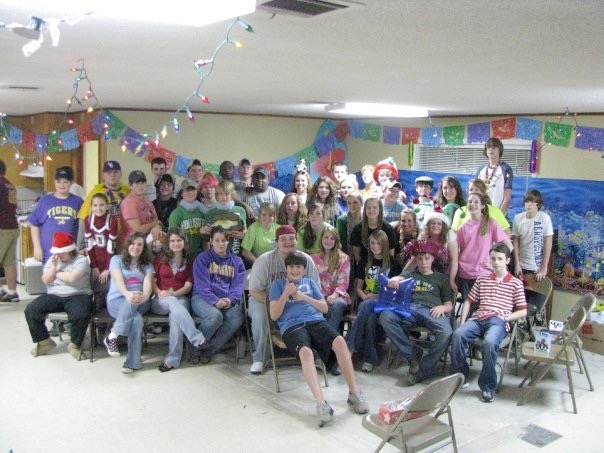 These 3X3 Bible study lesson plans can be used any time, any where, for any group.  They are flexible and allow for participation of any age.  For this reason these are great for multiple age groups at church or for families at home.
Other Passages for 3 X 3 Lesson Plans
The following passages are great places to start with this Bible study lesson plans format:
Genesis 1 - Creation Story
Deuteronomy 6:4-9 - Learning God's Word
Joshua 1:1-8 - God will be with us
Psalm 23 - Shepherd Psalm
Matthew 6:9-13 - The Lord's Prayer
Luke 10:25-37 - The Good Samaritan
John 1 - The Word - Jesus
1 Corinthians 13 - Love Chapter
Philippians 2:8-10 - Gospel Message
Philippians 4:6-8 - Dealing with Anxiety
Special note: We do preview the websites to which we link, but are unable to peruse them completely. We try to check others' faith statements and make sure they do profess Jesus Christ as God's Son and salvation is found only in Him. It must, however, be your responsibility to personally dig into God's Word and allow the Holy Spirit to be your first and final teacher on all subjects.

"Our website may contain affiliate marketing links, which means we may get paid commission on sales of those products or services we write about. Our editorial content is not influenced by advertisers or affiliate partnerships. This disclosure is provided in accordance with the Federal Trade Commission's 16 CFR § 255.5: Guides Concerning the Use of Endorsements and Testimonials in Advertising."
---
Creative Bible-Bits Newsletter:

Let us help you keep up with what's new at Creative Bible Study with free Bible study lessons and ideas straight to your email!  Your information will be kept confidential and not be used for solicitation.

Free Ebooks: