Search our site:

The Shoe Man
"The Shoe Man" is an inspirational poem said to be credited to Leanne Freiberg; others believe the author to be unknown.  It causes us to rethink how we judge and treat others.  It also encourages us to connect with others.  We never know what may be going on in their lives, but God does. 
Will we take the risk and the time to connect so they will see Jesus?  We may be the one whose soul is truly touched.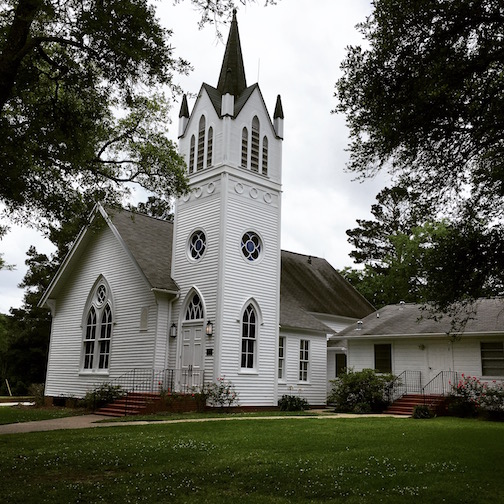 The Shoe Man Poem
My alarm went off
It was Sunday again.
I was sleepy and tired
My one day to sleep in.
But the guilt I would feel
The rest of the day
Would have been too much
So I'd go and I'd pray.
I showered and shaved

I adjusted my tie.
I got there and sat
In a pew just in time.
Bowing my head in prayer
As I closed my eyes.
I saw the shoe of the man next to me
Touching my own. I sighed.
With plenty of room on either side
I thought, "Why must our soles touch?"
It bothered me, his shoe touching mine
But it didn't bother him much.
A prayer began: "Our Father"...
I thought, "This man with the shoes
has no pride.
They're dusty, worn, and scratched
Even worse, there are holes on the side!"
"Thank You for blessings," the prayer went on.
The shoe man said
a quiet "Amen."
I tried to focus on the prayer
But my thoughts were on his shoes again.
Aren't we supposed to look our best
When walking through that door?
"Well, this certainly isn't it," I thought,
Glancing toward the floor.
Then the prayer was ended
And the songs of praise began.
The shoe man was certainly loud
Sounding proud as he sang.
His voice lifted the rafters
His hands were raised high.
The Lord could surely hear
The shoe man's voice from the sky.
It was time for the offering
And what I threw in was steep.
I watched as the shoe man reached
Into his pockets so deep.
I saw what was pulled out
What the shoe man put in.
Then I heard a soft "clink"
as when silver hits tin.
The sermon really bored me
To tears, and that's no lie
It was the same for the shoe man
For tears fell from his eyes.
At the end of the service
As is the custom here
We must greet new visitors
And show them all good cheer.
But I felt moved somehow
And wanted to meet the shoe man
So after the closing prayer
I reached over and shook his hand.
He was old and his skin was dark
And his hair was truly a mess
But I thanked him for coming
For being our guest.
He said, "My names' Charlie
I'm glad to meet you, my friend."
There were tears in his eyes
But he had a large, wide grin
"Let me explain," he said
Wiping tears from his eyes.
"I've been coming here for months
And you're the first to say 'Hi.'"
"I know that my appearance
Is not like all the rest
"But I really do try
To always look my best.
"I always clean and polish my shoes
Before my very long walk.
"But by the time I get here
They're dirty and dusty, like chalk."
My heart filled with pain
and I swallowed to hide my tears
As he continued to apologize
For daring to sit so near.
He said, "When I get here
I know I must look a sight.
"But I thought if I could touch you
Then maybe our souls might unite."
I was silent for a moment
Knowing whatever was said
Would pale in comparison
I spoke from my heart, not my head.
"Oh, you've touched me," I said,
"And taught me, in part;
"That the best of any man
Is what is found in his heart."
The rest, I thought,
This shoe man will never know.
Like just how thankful I really am
That his dirty old shoe touched my soul.
- Leanne Freiberg
If you enjoyed this, you may also enjoy other stories from our Inspirational Story page.
---
This poem reminds me of the story Jesus told called The Parable of the Guests to teach a similar lesson.  Jesus taught in Luke 14:7-15:
 "And He began speaking a parable to the invited guests when He noticed how they had been picking out the places of honor at the table, saying to them,8 "When you are invited by someone to a wedding feast, do not take the place of honor, for someone more distinguished than you may have been invited by him,9 and he who invited you both will come and say to you, 'Give your place to this man,' and then in disgrace you proceed to occupy the last place. 10 But when you are invited, go and recline at the last place, so that when the one who has invited you comes, he may say to you, 'Friend, move up higher'; then you will have honor in the sight of all who [g]are at the table with you. 11 For everyone who exalts himself will be humbled, and he who humbles himself will be exalted."
12 And He also went on to say to the one who had invited Him, "When you give a luncheon or a dinner, do not invite your friends or your brothers or your relatives or rich neighbors, otherwise they may also invite you in return and that will be your repayment. 13 But when you give a reception, invite the poor, the crippled, the lame, the blind, 14 and you will be blessed, since they do not have the means to repay you; for you will be repaid at the resurrection of the righteous."
15 When one of those who were reclining at the table with Him heard this, he said to Him, "Blessed is everyone who will eat bread in the kingdom of God!"
Special note: We do preview the websites to which we link, but are unable to peruse them completely. We try to check others' faith statements and make sure they do profess Jesus Christ as God's Son and salvation is found only in Him. It must, however, be your responsibility to personally dig into God's Word and allow the Holy Spirit to be your first and final teacher on all subjects.

"Our website may contain affiliate marketing links, which means we may get paid commission on sales of those products or services we write about. Our editorial content is not influenced by advertisers or affiliate partnerships. This disclosure is provided in accordance with the Federal Trade Commission's 16 CFR § 255.5: Guides Concerning the Use of Endorsements and Testimonials in Advertising."
---
Creative Bible-Bits Newsletter:

Let us help you keep up with what's new at Creative Bible Study with free Bible study lessons and ideas straight to your email!  Your information will be kept confidential and not be used for solicitation.

Free Ebooks: