Search our site:

Investing -
What Can I Give Away Today?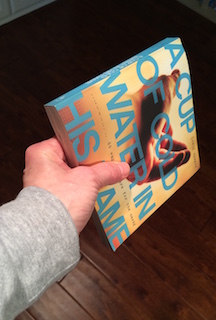 Investing versus hoarding...Recently my husband preached a sermon series on being generous. A statement he made really captured my attention – "God did not give us resources to just jingle around in our pockets."
How many resources do I have that I'm not using? How many of them are things someone else could use if I were to pass them along? We have become a culture of saving or wasting rather than giving and using.


Bible Verses on Giving

Matthew 6:19-21 records these words of Jesus:
"Don't collect for yourselves treasures on earth, where moth and rust destroy and where thieves break in and steal. 20 But collect for yourselves treasures in heaven, where neither moth nor rust destroys, and where thieves don't break in and steal. 21 For where your treasure is, there your heart will be also."
Paul goes on in Acts 20:35 to quote Jesus as saying:
"keep in mind the words of the Lord Jesus, for He said, 'It is more blessed to give than to receive.'"
Jesus even told a story of three servants who were entrusted with resources by their master while he went away on a trip to teach a lesson on the difference of hoarding resources versus investing them.
Living Out Bible Investing

If you're like me, you can probably look in your closet or your cabinets and find several things you don't really use. How many times have we had to throw out a box or can of food because it didn't get used before the expiration date and is now unusable? I know…my thought is that I might one day wear that coat that I've had since before I had kids (30 years ago), but the truth of the matter is we have lots of resources just "sitting around", "stuck in a hole", that someone else could probably use.
What if we got into the habit of living each day asking, "What can I give away today?"  Like a challenging game, what can we find that can be invested instead of wasted? It might be a book that impacted your life that could now really benefit someone else; or it may be that extra $10 bill you keep for back up cash; or it may be a word of encouragement or a piece of good advice that needs passing along; or that ability we have if we'd just make the time to use it.
I'm not talking about cleaning out junk and taking it all down to Goodwill, although we may need to do that too! I'm talking about being intentional about investing the resources God has given us into the lives of those He's placed around us.
Maybe today that book needs to be taken to a neighbor down the street, or that $10 given to buy a chicken for a poor family on the other side of the world, or that word of encouragement to the store clerk that is working three jobs, or that good advice someone once shared with you that will help a younger person in life, or it may be taking that hour of time to invest that ability or talent to help someone else.
It's a FACT...we can't out give God!

"Give, and it will be given to you; a good measure—pressed down, shaken together, and running over—will be poured into your lap. For with the measure you use, it will be measured back to you." Luke 6:38
Let's take time to look around. Are there things God has put in our care that we have just pushed to the side or buried, or are we intentionally using them to make a difference in the lives of others for His Kingdom and His glory?
"What can I give away today?"  Let's give it a try…tag…you're It!
Special note: We do preview the websites to which we link, but are unable to peruse them completely. We try to check others' faith statements and make sure they do profess Jesus Christ as God's Son and salvation is found only in Him. It must, however, be your responsibility to personally dig into God's Word and allow the Holy Spirit to be your first and final teacher on all subjects.

"Our website may contain affiliate marketing links, which means we may get paid commission on sales of those products or services we write about. Our editorial content is not influenced by advertisers or affiliate partnerships. This disclosure is provided in accordance with the Federal Trade Commission's 16 CFR § 255.5: Guides Concerning the Use of Endorsements and Testimonials in Advertising."
---
Creative Bible-Bits Newsletter:

Let us help you keep up with what's new at Creative Bible Study with free Bible study lessons and ideas straight to your email!  Your information will be kept confidential and not be used for solicitation.

Free Ebooks: