Search our site:

Easter Bible Study - Worship
The first lesson in our Easter Bible study series takes a look at true worship through the actions of Mary, the sister of Lazarus and Martha.  What does it look like for us to give our all in every day worship?
Our ten countdown to Easter Bible lessons may be found HERE with a free e-book printable.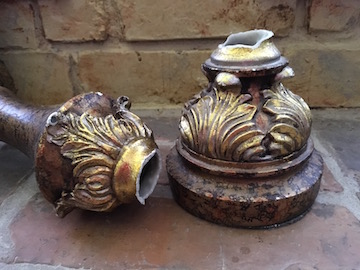 A Look at Worship
"She has done what she could; she has anointed My body beforehand for the burial. Truly I say to you, wherever the gospel is preached in the whole world, what this woman has done will also be spoken of in memory of her."
Mark 14:8-9


Read, Write & Learn
Read- John 12:1-11, Mark 14:8-9

Write  - Mark 14:8-9

Learn - Mary gave WHAT she could WHEN she could as an act of worship! She poured out her love on Jesus.  Not everyone understood, but she poured out her heart nonetheless.  She demonstrated an act of pure worship.  How will we demonstrate our worship & love for Jesus this Easter season?  What can we selflessly give to Him…time, possessions, talents, our treasure?
Easter Bible Study Discussion
Discuss with your family, class or friend, or think about the following:
When did this take place?  (vs. 1 - before the Passover celebration; before Jesus entered Jerusalem)

Who was Mary and why did she do this? (Lazarus's sister; close friend of Jesus)

How much was the perfume worth? (vs. 5 - In today's terms, this amount would equal a year's wages!)

What was so important about this event? (vs. 7 - Jesus says she was anointing Him for His burial.  He saw her faith & belief in Him!  Reread Mark 14:8.  "She has done what she could;"  It is so important that we do what we can while we can like Mary.  She came to worship & anoint Jesus while she could with all that she had.  May we approach each day as she did!
Live it out
Today or this week live out this Easter Bible study lesson by giving away something for the sole purpose of loving Jesus.  It may be -
an hour of your time you give to someone that needs a listening ear, a helping hand, or a visit so they know they matter or
an amount of money you send to Compassion International, give to your church or local food bank or a person you know that is in need or
 your talent you can offer to someone in the name of Jesus. 
Whatever it is, give with sacrifice, give with your whole self for the purpose of honoring Jesus.  Let your giving be an act of pure worship.
© Copyright 2017 Susan Smart

Special note: We do preview the websites to which we link, but are unable to peruse them completely. We try to check others' faith statements and make sure they do profess Jesus Christ as God's Son and salvation is found only in Him. It must, however, be your responsibility to personally dig into God's Word and allow the Holy Spirit to be your first and final teacher on all subjects.

"Our website may contain affiliate marketing links, which means we may get paid commission on sales of those products or services we write about. Our editorial content is not influenced by advertisers or affiliate partnerships. This disclosure is provided in accordance with the Federal Trade Commission's 16 CFR § 255.5: Guides Concerning the Use of Endorsements and Testimonials in Advertising."
---
Creative Bible-Bits Newsletter:

Let us help you keep up with what's new at Creative Bible Study with free Bible study lessons and ideas straight to your email!  Your information will be kept confidential and not be used for solicitation.

Free Ebooks: