Search our site:

A Christian devotional

Short Christian devotionals can help us take time during our busy days to refocus on God and our daily walk with Him.  We try to incorporate everyday objects and events from life that will remind us of His presence.

We think of these as Godprints... because our fingerprints identify us, and God has placed His identifying marks all over our world and lives to point us to Him!
Christian Devotional:  Grooves vs. Ruts

Meditate:
Both the dictionary and thesaurus view grooves and ruts as synonyms. And though they are similar in many ways, they each actually differ in both plan and purpose.
While both are considered indentations possibly caused over a period of time, a "groove" has a design of purpose while a "rut" can cause us to get stuck in routine out of habit or path of least resistance.
As followers of Christ, it is important to stop and evaluate from time to time our place of service. Are we serving by teaching that kindergarten Sunday school class for the past ten years because we fit smoothly by design or because we've been doing it so long it's just become comfortable?
Our purpose doesn't change – we are called to reflect God's love, share the Gospel of Jesus Christ, & make disciples. The method in which God determines to use us may. When we become too comfortable because we have settled into a routine or "rut," we can begin serving out of our own strength, independent of God.
A rut may begin without us even realizing it and gradually become so deep we get stuck in our own vanity, pride or even fear of change and dependence upon Him. Ruts tend to lack joy and freshness.
A groove on the other hand, reflects a design by Someone greater!
I grew up in the era of listening to music on record players, and now that "Vinyl" is back in style, this illustration still seems relevant.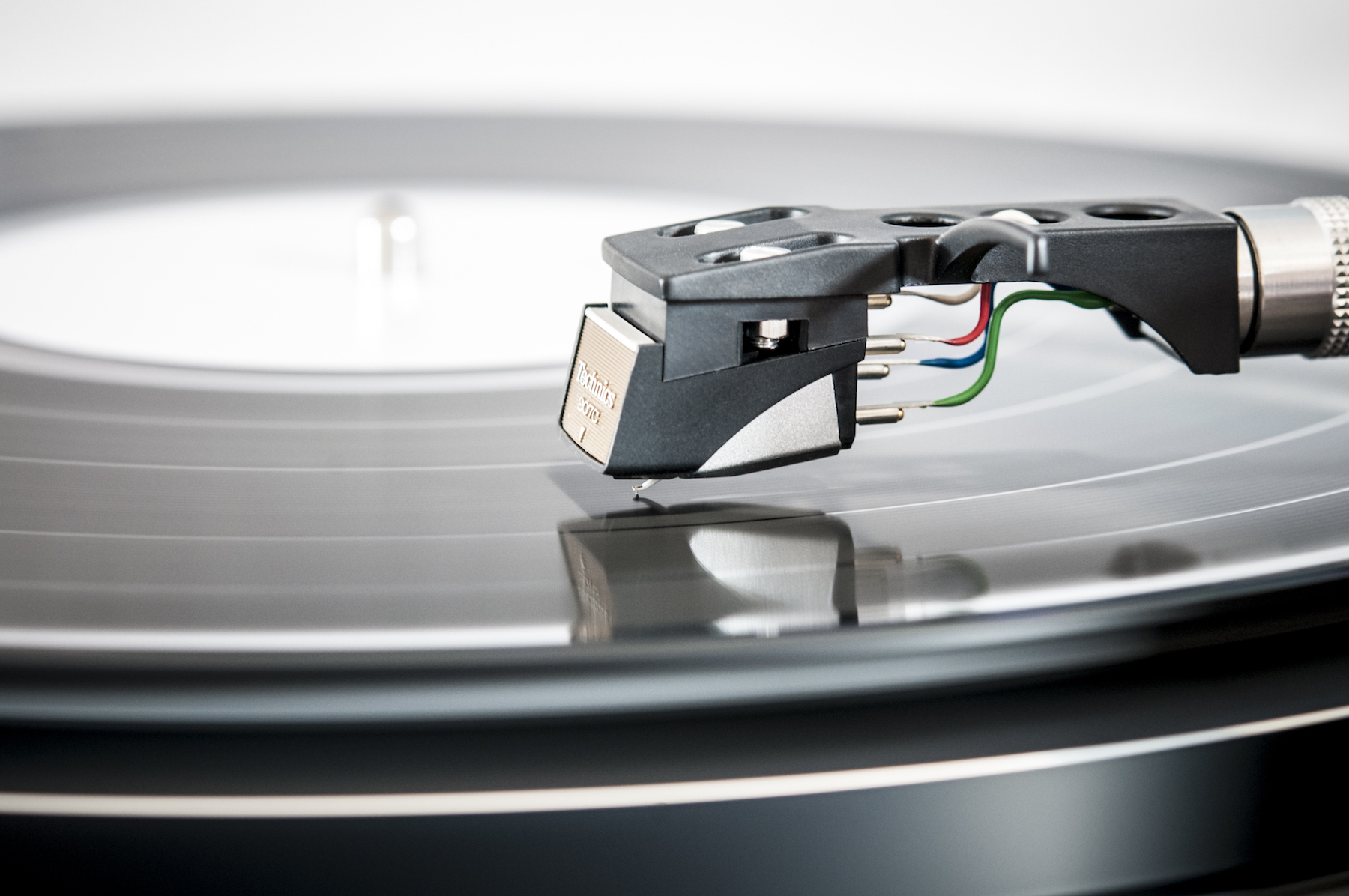 Someone greater than the needle on the player designed the grooves on a record. The needle just needs to follow the grooves already formed to play the music.
Finding a new groove may seem scary, but when we allow the Master of life's music to place us in the grooves He has designed, both our daily service and worship become a sweet tune for others to hear His song!
In spite of her fears and feelings of inadequacy, Hadassah was moved from the rut of being a simple orphan girl into the groove of being a queen who could bend the ear and the will of the king to save her people all because of God's call, purpose and power in her life. We know her better as Queen Esther!
"If you keep quiet at a time like this, deliverance and relief for the Jews will arise from some other place, but you and your relatives will die. Who knows if perhaps you were made queen for just such a time as this?" -Esther 4:4
So….are we stuck in a rut or have we found our "groove" which He has designed for us…for such a time as this?
*Disclosure:  If you have been teaching a kindergarten Sunday school class for ten years or any other area of service for a long period of time, that doesn't mean you're necessarily in a rut!  You may be right in the exact groove God wants to keep you in!  It never hurts to stop and evaluate, seek His face, and make sure we're right where He can use us best though! 
Activate:
It amazes me that vinyl albums are on the comeback!  Whether it's digital or vinyl, take time to listen to music while you allow God to reveal ruts or grooves in your life.  Spend time with Him in prayer.
Let's also allow music to become a reminder of this Christian devotional and help us to continually seek God's guidance in following His specific grooves for our life.
© Copyright 2016 Susan Smart.
More Everyday Christian Devotionals - Connecting God's Word with God's World around us in our everyday lives
Special note: We do preview the websites to which we link, but are unable to peruse them completely. We try to check others' faith statements and make sure they do profess Jesus Christ as God's Son and salvation is found only in Him. It must, however, be your responsibility to personally dig into God's Word and allow the Holy Spirit to be your first and final teacher on all subjects.

"Our website may contain affiliate marketing links, which means we may get paid commission on sales of those products or services we write about. Our editorial content is not influenced by advertisers or affiliate partnerships. This disclosure is provided in accordance with the Federal Trade Commission's 16 CFR § 255.5: Guides Concerning the Use of Endorsements and Testimonials in Advertising."
---
Creative Bible-Bits Newsletter:

Let us help you keep up with what's new at Creative Bible Study with free Bible study lessons and ideas straight to your email!  Your information will be kept confidential and not be used for solicitation.

Free Ebooks: