Search our site:

Bible Hero Series Introduction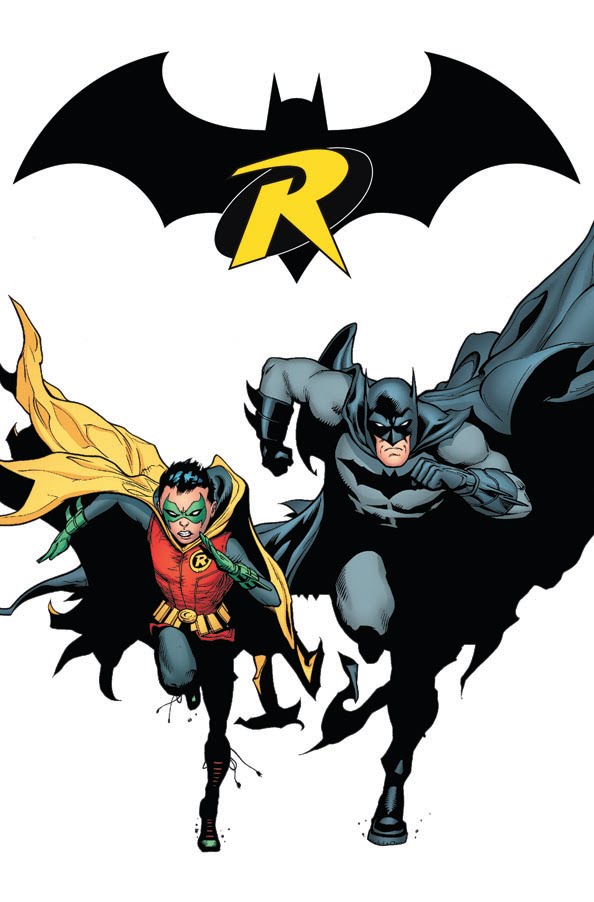 Amazing Bible hero stories teach us how God can use each of us to be an everyday hero for Him!  
Each Bible lesson in this series connects several Bible Heroes to well-known Super Heroes in an effort to engage kids and youth with what they know from the movies & comics to the truth we can find in God's Word.

Bible Hero:  Moses

Bible Lesson Summary:  Character study on Moses.  Moses was an ordinary guy with no special super power, but he became a Bible hero because God was with him and God always gave him help. He didn't have to do it alone and neither do we!
Time/Audience:  This lesson took about 40 minutes with a group of 12 third and fourth graders.  It is easily adaptable to be used with both younger children and youth. 
Bible Lesson Preparation: For the craft activity you will need a cardboard tube, saran wrap, rubber band and permanent marker for each student.  You may want to also have a flashlight and dark space available to demonstrate.
Bible Lesson Scriptures:  Exodus 4:10-15, Exodus 17:8-14, 
Bible Hero Lesson Key Takeaway:  As Christians we never have to live life alone.  God is with us and He gives us His family to help us!
---

Bible Hero Lesson:  Moses
Introductory Activity: 
Batman challenge - True or False 
Capture student's attention by having a fast draw Batman fact challenge.  Kids must decide if each statement is true or false and get extra bonus points if they can correct the false facts.
Batman's real name was Bruce Banner. (False - Bruce Wayne was his name.)
Robin was actually Batman's younger cousin. (False - the 1st Robin was an orphan Batman adopted)
The Batman Comics series is close to 100 years old! (True - 1st was 1939)
In all there were five different Robins throughout the comics. (True)
Batman actually had a wife in the first comic series. (False)
Jarvis was Bruce Wayne's grandfather he lived with after his parents died. (False - Jarvis was the butler for the Wayne family)
Batman decided on his name when a bat flew into his study. (True)


Comparison Batman to Moses
Bruce Wayne … He didn't have what most other super heroes had.  Did you ever realize that Batman had no super power?!  He was an ordinary guy who dressed up in a special suit and had some really cool gadgets; he had the Batmobile, batarangs, sonar in his batsuit, etc., but he did not have a super power!  He couldn't fly, climb high buildings or have super strength.  What he did have though…were those who a helped him and came alongside him like Robin and Jarvis.
In the Old Testament there is a man you may have heard of – Moses.  We know God used Moses in an incredible way to lead the Israelites out of slavery in Egypt.  He was a Bible hero!
Moses wasn't anyone super or special though; he was ordinary.  In fact, many people think he may have stuttered! How was God going to use him when he had a problem talking?!
Locating the Book of Exodus
I always like to let my students know it is okay to use the Table of Contents in their Bibles if they are not sure where a Book of the Bible is.
Introduce the Book of Exodus as the second book in the Old Testament.  God used our Bible hero, Moses, to write Exodus and the other of the first five books of the Old Testament.  Have students try to name these.
The name "Exodus" actually means "Exit."  Ask students why they think this book was named this.  Answer:  God used Moses to lead the Hebrew people to "exit" Egypt.  They also "exited" an old way of life - slavery.
Look it UP:
Turn to the second book in your Bible and read Exodus 4:10-15.

10 But Moses pleaded with the Lord, "O Lord, I'm not very good with words. I never have been, and I'm not now, even though you have spoken to me. I get tongue-tied, and my words get tangled."
11 Then the Lord asked Moses, "Who makes a person's mouth? Who decides whether people speak or do not speak, hear or do not hear, see or do not see? Is it not I, the Lord?
12 Now go! I will be with you as you speak, and I will instruct you in what to say."
13 But Moses again pleaded, "Lord, please! Send anyone else."
14 Then the Lord became angry with Moses. "All right," he said. "What about your brother, Aaron the Levite? I know he speaks well. And look! He is on his way to meet you now. He will be delighted to see you.
15 Talk to him, and put the words in his mouth. I will be with both of you as you speak, and I will instruct you both in what to do.
Discuss:
When Moses tells God that he can't talk well, did God give up on him? (No!)  Did God fix Moses? (No!)  What did God do?
Yes, God gave Moses a helper, someone to go with him, his brother, Aaron!  Batman had Robin; Moses had Aaron…and did you notice God said He would be with them too?!
You may feel like you're just an ordinary kid with nothing special about you, but you are WRONG!  God loves to choose ordinary kids just like you to do super-great, incredible things! 
We don't need super human power when we have Jesus with us! When we belong to Christ, we also belong in God's family!  When we are Christ's, we will never be alone again!
Bible Hero Lesson Truth:


God Never Leaves us alone!



Weakness vs Strength
Ask...if you could have one super power, what would you want it to be and why?  Give students time to share.
In spite of having super powers, every super hero also has weaknesses.  Just like our Bible hero Moses had problems talking, we each have our own weaknesses and things we may not be good at.
Ask each student to think of what they would consider to be their greatest "weakness" such as unathletic, can't sing well, slow reader, bad at math, too shy, etc.
Also have them think of one of their greatest "strengths."
We see in this story of our Bible hero Moses he considered one of his greatest weakness was that he couldn't "talk well."  We aren't sure if Moses had a speech impediment like a stutter or he couldn't process thoughts well into speech.  
God, however, did not see this as a weakness...in fact God allowed this in Moses' life.  God allows weaknesses in our life too.
Think about if Moses had not had this weakness.  Pride would probably have tripped him up and God wouldn't have gotten the glory He deserved.  Moses needed God's help, and that is not a bad place to be!
One of the most quoted verses in the Bible is Philippians 4:13 - 
"For I can do everything through Christ, who gives me strength."
Challenge students to brainstorm ways God can use their "weakness" in a good way for His glory.
Bible Hero Lesson Truth:



God gives us weaknesses so we will look to Him for strength.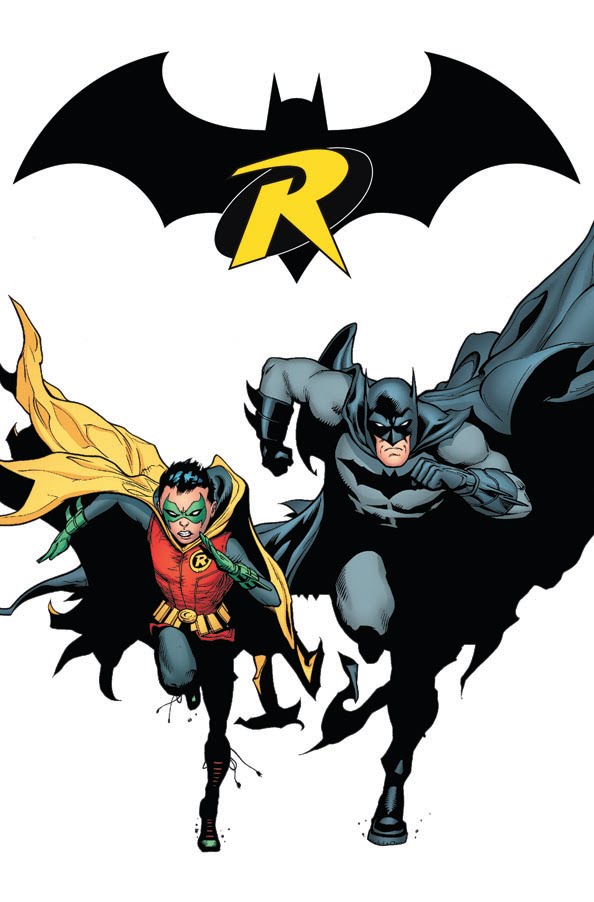 Robin - Batman's sidekick
Even if you're a Batman fan, you may not know much about his "sidekick" Robin. There actually were five different Robin's throughout the DC comics and his relationship with Batman wasn't always the greatest.
The first Robin, Dick Grayson, grew up in circus life as a member of a trapeze family.  After his parents died, Batman took him in and adopted him.
Life can be hard.  Moses was separated from his family as a baby.  He struggled growing up adopted by Pharaoh's daughter and seeing the cruelty of the Egyptians to the Hebrew people.  After killing an Egyptian who was beating a slave, Moses had to flee to the wilderness.  There he went from a prince to a shepherd. 
Throughout his life there were difficulties, but God promised to always be with him, and He also sent people into his life to help.
In our Scripture today, one helper or sidekick God sent was Mose's Hebrew brother, Aaron, to help speak for him.  Another time Aaron and Hur helped hold up Moses' arms as God fought the enemy for them in the wilderness. 
Read Exodus 17:8-14 for this story.  As you read notice another "Robin" God sent into Moses' life - Joshua.  In these verses Joshua is a military commander for the Hebrew people as they travel to the Promise Land. 
Later in Exodus 33:11 we see Joshua has become Moses' personal assistant - 
"Thus the LORD used to speak to Moses face to face, as a man speaks to his friend. When Moses turned again into the camp, his assistant Joshua the son of Nun, a young man, would not depart from the tent."
Joshua would be one of the twelve spies chosen to first go into the Promised Land and eventually would take Moses' place as the leader of the Israelites when they finally entered the land of Canaan forty years later.  God used Joshua to help Moses.
Although there were many others God sent into Moses' life to help, we see already how God used these three, Aaron, Hur and Joshua, to come alongside Moses; he was not left alone in the task which God entrusted to him.
Have students think or even write down at least five people in their life who help and encourage them.  Take time to talk about who these people are - family, teachers, neighbors, friends, etc.
Lead students in prayer thanking God for not only all these He has brought into their lives, but also that God Himself promises to be with each one of us.
Bible Hero Lesson Truth:



god gives us His family to help us live extraordinary for Him!


---

When People let us down
Just like Batman and Robin didn't always get along well, that happens in our life too.  People will let us down; their human.
Aaron was such a help to Moses until...
Aaron was the one that while Moses was on the mountain talking to God, he helped the people make a golden calf idol to worship.  Talk about disappointing!
God, however, will never let us down.  He is always faithful.  
When we read the very end of Moses' life in Deuteronomy 34:5-12, we may be tempted to think God was unfair in not letting Moses go into the Promised Land after all was said and done.
The fact is God did allow Moses to enter the Promised Land.  In Deuteronomy 34 God buried Moses, but we see in Matthew 17:1-3 -
"After six days Jesus took with Him Peter, James, and John the brother of James, and led them up a high mountain by themselves. There He was transfigured before them. His face shone like the sun, and His clothes became as white as the light. Suddenly Moses and Elijah appeared before them, talking with Jesus."
This mountain was in the Promised Land not to mention Moses was in the ultimate promise land of Heaven with God!  We may not always understand why things happen and what God is doing, but we can know God is always faithful!
So when our "sidekicks" let us down, let's remember to forgive them and turn to God Who will never let us down!
Bible Hero Lesson Truth:



People may let us down, but God is always faithful.




---

Bible Lesson Activity - Shine for Jesus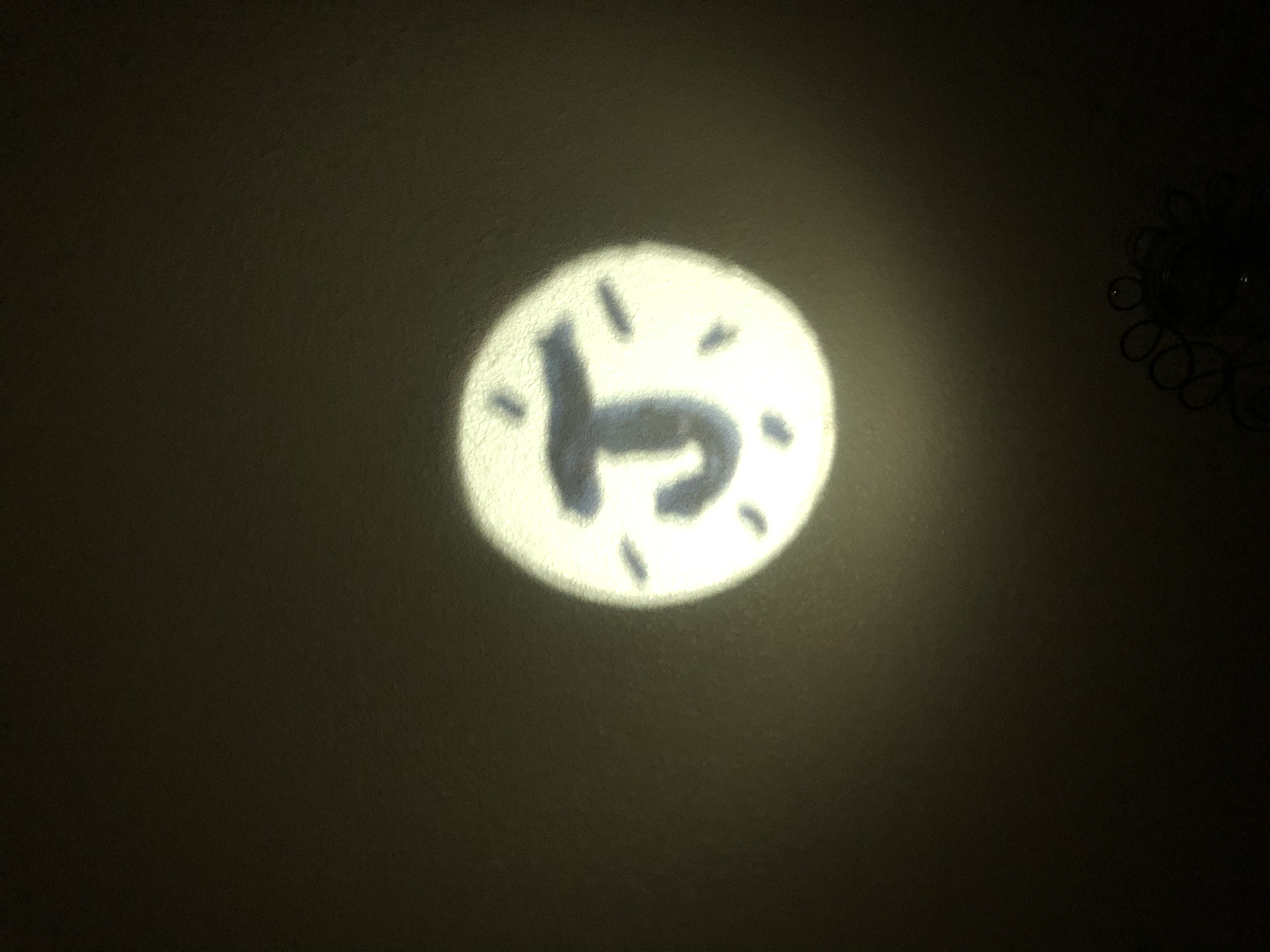 We all know how a light would shine in the dark sky to let Batman know he was needed.  Make this craft using a cardboard toilet paper tube, rubber band, saran wrap, a permanent marker and flashlight.
Place a piece of saran wrap around one end of the tube.  Write a J or a cross on it so that it fills the hole.  Remove and turn it around backwards; use a rubber band to hold it in place.  Find a dark room or space.  Shine the flashlight through the other end of the tube and see the J or cross projected large on the wall!  (A demonstration is at the end of the lesson demo video below.)
Let this remind us that we should be shining for Jesus in this dark world.  Truly He is needed!
Bible Hero Lesson Summary
Not only can we take away new facts we may not have known about our Bible hero, Moses, but we can remember:
God never leaves us alone.
God gives us weaknesses so we will look to Him for strength.
God gives us others to help us along the way.
People may disappoint and let us down, but God is always faithful!
We may have thought Moses was this extraordinary person who was bigger than life, but really he was an ordinary guy leaning into God's strength and depending on His help and the help of those God sent into his life.
God can use us in the same way to be everyday heroes and share God's love with others!

Bible Hero Lesson Memory Verse
"For I can do everything through Christ, who gives me strength."
Philippians 4:13
Bible Lesson Demo Video
with craft project demonstration

:



© Copyright 2021, Susan Smart Permission granted for personal use or small group only.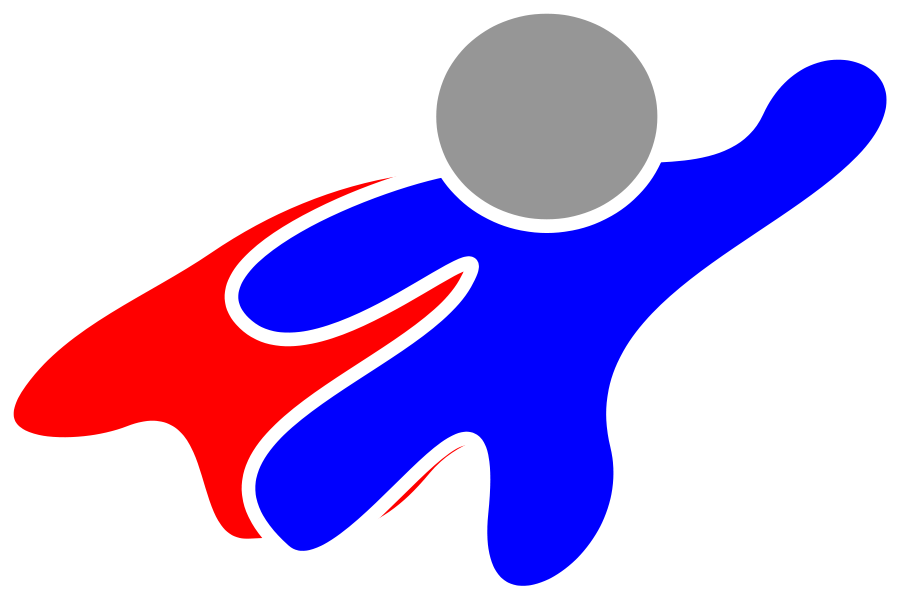 These 7 Super Hero Bible lessons use the familiarity and fun of comic heroes along with truths from God's Word to help kids learn how they can stand firm and be a hero for God!
These are short concise Bible lessons for kids to do on their on or as a short Bible lesson for family worship, children's church, children's sermon, Awana counsel time, Upwards devotion, etc.
Most include links to longer more in depth kids Bible study lesson plans to use for classroom such as Sunday School or group lessons.  I created them primarily for our Wednesday night Preteen group of 3rd-6th graders, but they could be adapted for any age including youth.
Special note: We do preview the websites to which we link, but are unable to peruse them completely. We try to check others' faith statements and make sure they do profess Jesus Christ as God's Son and salvation is found only in Him. It must, however, be your responsibility to personally dig into God's Word and allow the Holy Spirit to be your first and final teacher on all subjects.

"Our website may contain affiliate marketing links, which means we may get paid commission on sales of those products or services we write about. Our editorial content is not influenced by advertisers or affiliate partnerships. This disclosure is provided in accordance with the Federal Trade Commission's 16 CFR § 255.5: Guides Concerning the Use of Endorsements and Testimonials in Advertising."
---
Creative Bible-Bits Newsletter:

Let us help you keep up with what's new at Creative Bible Study with free Bible study lessons and ideas straight to your email!  Your information will be kept confidential and not be used for solicitation.

Free Ebooks: