Bible Lesson -Temptation
A Bible lesson learned from a cat & a bird - 1 Peter 5:8.
Do you ever feel drawn to something because of the "thrill" and danger it offers? BEWARE!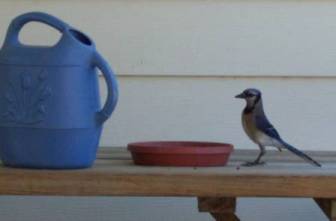 Beware of eating in the enemy's territory!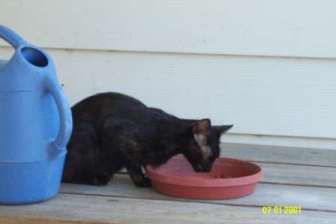 "Be self-controlled and alert. Your enemy the devil prowls around like a roaring lion looking for someone to devour." 1 Peter 5:8
1 Peter 5:8 warns us that Satan is looking for someone that he can devour or destroy. It says we must be self-controlled and alert. Remember self-control is one of the fruits of the Holy Spirit (Galations 3:23-25). The way we can remain alert and self-controlled is to keep our focus on Jesus, the author and perfecter of our faith (Hebrews 12:1-2) and allow His Holy Spirit to control us (Ephesians 5:18). We are not alone; God will help us if we follow the advice of James 4:7 - "Submit yourselves, then, to God. Resist the devil, and he will flee from you."
© Copyright 2008 Susan Smart


More creative Bible lessons...