One Year Bible Reading Plan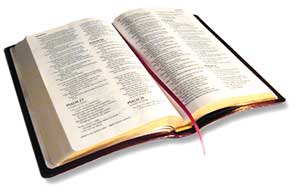 Many people like to choose a one year Bible reading plan that helps them read through the Bible in a year. This is a great idea to do at least once in your lifetime.
It will give you an overall view of the Bible and help you see the continuity and consistency of God's Word. There is a Bible reading plan for a year available online or many Bibles contain one. These have passages of Scripture for every day of the year so you will read through the entire Bible in one year. Of course, you can set your own pace.
This "Through the Bible in a Year" Bible reading plan will take you straight through the Bible in a year from Genesis through Revelation.
If you need a little variety and flexibility though, Discipleship Journal offers a great printable One Year Bible Reading Plan You can stick it in your Bible or notebook. They have boxes to check beside each Scripture to keep a record of your progress. Because it is printable, you actually could start at any time of the year. This plan is set up so that you read from four different places in God's Word each day.
They also offer a Spanish version of this read through the Bible plan. Gospel.com has put together five different Bible reading plans in over 50 translations/languages! Choose to read straight through, chronologically, Old Testament/New Testament readings each day, etc. Talk about variety! You can even choose to start on the 1st or 15th of any month! Don't wait for a new year...start now with these versatile plans to read through the Bible in a year.
Whether you choose to use a one year plan or not, it is so important that we dig into the Scriptures as often as we can as we continue to spend time with Christ.
Too many times our Bibles, our swords, are placed to the side and never read. When we do that, we are spiritually starving. Just think what would happen if you physically only ate one meal a week...talk about a drastic diet that would be so unhealthy!