Keeping Christ in Christmas
Journey with Jesus Christmas Countdown
Stores have had Christmas decorations out since before Thanksgiving, how many of us have actually begun focusing our thoughts and hearts on the Person of Christmas – Jesus?
Have we hesitated a moment before buying that special gift for someone to think about God's most precious gift of His Son? Has the hanging of Christmas lights caused us to praise Jesus for coming into this darkness as the Light of the World?
Each day we will be posting an everyday object coupled with a Bible verse and devotion to help us keep Christ at the center of our Christmas celebrations! These will be available @

Creative Bible Study Facebook Page.

Join us on Facebook by liking our page and having a new Christmas devotion in your Newsfeed each day! Also, help us spread the love of Christ this Christmas by sharing on Social Media!

Or join us on our blog and newsfeed daily @ Creative Bible Study Blog!

Here is the first of the twenty-five Christmas countdown on-the-go, active, object lesson devotions with Bible verses to help us keep our focus on the true reason for the season! Each day snap a photo of each item for a visual and use as a photo challenge on Social Media, or with your family, small group, friends or just for yourself. It's a fun way to enjoy the presence of Christ each and every day as we look towards celebrating His birthday!
---
Christmas Devotion #1 - A Road - John 14:6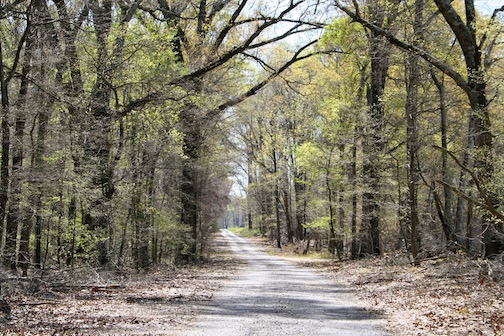 "Jesus told him, "I am the way, the truth, and the life. No one comes to the Father except through Me."
I took a picture of a road down in the country where my ancestors lived. It is a quiet gravel road with the trees almost touching above having sprinkled their leaves across it's dirt path.
There are many types of roads that take us to different destinations. Some are paved and crowded with cars speeding by; while others are quiet and peaceful but can become muddy when it rains. Roads are a lot like life.
Think about all the roads you will go down today; each one leads to a different destination. Sometimes we may get wrong directions and go down a wrong road never reaching the destination we desire.
In the Old Testament God spoke through the prophets and they pointed to the coming of the Messiah, a Savior. He gave directions. God knew we would still make wrong turns though; that's why from the beginning of time Jesus planned to come to earth in human flesh to not only show us the way, but to be the Way.
Here in John 14:6, Jesus says He is the way, the only way, to God the Father. Today as you travel, cross, or see different roads, let them cause you to ponder on the Spiritual road you are traveling in life. Are you trusting Jesus as your Savior, as your way back to God the Father Who is in Heaven? If not, let today be the beginning of your journey with Him! Turn back to God and invite Jesus to be your Savior and Way.
If you already are a follower of Christ, then today be joyful and overflowing with gratitude so that you can share with others this Good News of the Way that leads to true life! Invite others to join you on this Jesus Journey!
---
Find more Christmas Devotions @ 25 Christmas Devotion Countdowns
or more ideas to keep Christ in CHRISTmas on our Christian Christmas Page.

We pray you, your personal family, and your church family have a wonderful journey with Jesus this Christmas season! Merry CHRISTmas!

Sincerely in Christ,

Susan <><