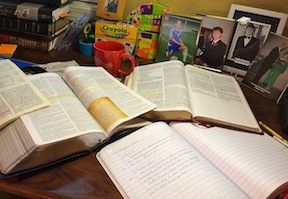 I've been leading our women's Bible study group through Angie Smith's Bible study - "Seamless: Understanding the Bible as One Complete Story."
You may never have thought of the Bible as one complete story, but it is! It's God's love story of redemption! Following is a one page summary I wrote to try to capture the overall story contained within these 66 different books of the Bible...penned by over 40 different men...over a period of over 1600 years, and yet, one complete story of God's love breathed into words by Jehovah Himself which He speaks to each of our hearts!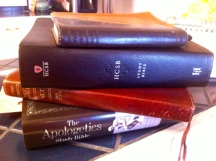 The Promise
In the beginning was God. He had always existed, but now He spoke into being all that we know – the heavens, the earth & all they contain. He then created man & woman in His own image. He created each of us to know Him in a personal relationship. And in creating us to be loved by Him, He gave us free will to choose to love Him back or not. He placed the man & woman in the garden – a perfect place. He gave permission to Satan to entice them. There had to come the choice– trust God or not…love God or not. Man chose "not", and this gave birth to sin and our separation from God.

God did not give up on man though. He gave man work and pain, but also The Promise. He gave The Promise of a Savior. God held back evil with a flood. He held back evil by scattering... The Promise continued...



Bible Charts
I also put together a few Bible charts that may help us understand better how it all fits together. There is an overall organizational chart of the divisions of books in the Old and New testament, along with chronological charts for both Testaments.
Printable Bible charts

We are living in trying times; let's hang tight to Jesus and His Word!

"And they overcame him because of the blood of the Lamb and because of the word of their testimony, and they did not love their life even when faced with death." Revelation 12:11

Sincerely in Christ,

Susan <><