"Happy Fall, Y'all!"
It's a typical greeting you may hear down here in the South during the month of October when we are finally beginning to get a few cool breezes!
Fall is such a beautiful, colorful time of year, and with it should come celebrations of God's goodness and LIGHT! We have found several fun activities that will encourage your family and church to do just that!


Pumpkin Gospel Salvation Lesson
Bring the light of Christ back to October with this Christian object lesson for the season of Halloween. Use a pumpkin to illustrate how through Christ we can get a new face and let His light shine through us! This pumpkin Bible lesson is a great Halloween alternative!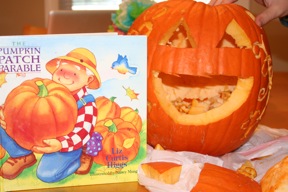 5 Fun & Simple Family Activites for October 31st
1) Treasure Hunt - Who doesn't love a treasure hunt ?! We used Scripture clues that lead to a chest of candy one year with our kids! They loved it!

2) Movie Night - Choose a good family movie, add popcorn, drinks and candy, and you have a recipe for a special time of family fun!

3) Pumpkin Carving Object Lesson - Carving a pumpkin to demonstrate the Gospel and how God cleans & forgives our sin and makes us new became an annual tradition in our family! We used the "Pumpkin Gospel" lesson above.

4) Hide & Go Seek...in the Dark! - This remains a fun family activity for us, and our kids are all now in their twenties! This can be played inside or outside. The person who is "it" can use a flashlight to "shine the light of Jesus" on the others bringing the lost out of darkness. Can be a great tool to teach your kids about witnessing and sharing their faith!

5) Fall Festivals - These have become a common outreach in our churches today and a good safe place for our kids to be exposed to things that glorify the Lord rather than darkness.

Other October 31st witnessing ideas & more can be found on our Christian Halloween Alternatives Page or our Fall Fun Pinterest Board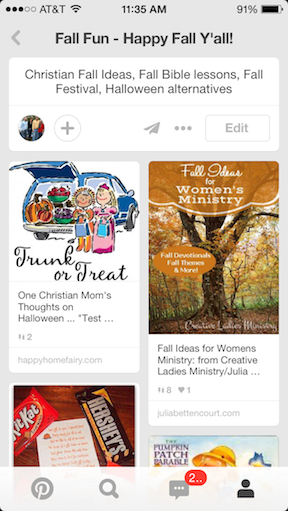 We pray you, your personal family, and your church family have a Fun Fall filled with God's goodness & LIGHT!
Sincerely in Christ,
Susan <><