Summer is almost over & school will be starting back up soon!
This may also include a new Sunday school year for you, new Awana Club year, or just a new start of Bible lessons for home schooling!
In this day and time it is so important to help our kids & youth understand their identity in Christ. Be looking for our new Bible study lesson series called "Incredible Me!" coming to our site soon in downloadable pdf files for you to use FREE for your personal use or with small groups!
These lessons have been taught at camps this summer for 3rd-6th graders as well as junior camps for K-2nd grade. They can easily be adapted for youth groups too, as well as mixed age groups!
Here's a look the first one in the series:
Also, here are some fun object lessons to get us started back with the right focus along with some great ideas for youth ice breakers and Bible lesson activities!
Bible Object Lessons for Fall
Object lessons are a great tool to capture students' attention while also locking key thoughts into their memory as they have an object to trigger and associate with the lesson being taught.

Most everyday objects offer great ideas for Bible study lessons!

Object lessons with a pencil:

If we allow ourselves to be held in God's hand and for Him to control and guide our lives, we can accomplish great things!

"Sharpening" may seem painful and difficult, but God can use it to make us more useful!

Like the eraser, God promises that as a believer in Jesus Christ, we can always turn back to Him for forgiveness! (1 John 1:9)

The most important part of a pencil is found on the inside (the lead); the same is for us. No matter how we look or what we can or can't do, what's on the inside of us is most important - a soul filled with Jesus!

Pencils are used to make marks & so are we! No matter where God has placed us - on paper, cardboard, or plastic - He wants us to make a mark...a difference for Him!

Finally, we may not all be pencils; we are not all alike. Some may be more like markers making bright bold marks, or highlighters that spotlight the work and marks of others. No matter what our gifts though, Jesus wants to use us in unique and special ways for His Kingdom!

Here are a few other things that can teach great object lessons as we head back to school:

Chalkboard Bible Lesson on Forgiveness
Math Object Lesson on God's Love
Armor of God Object Lesson with Football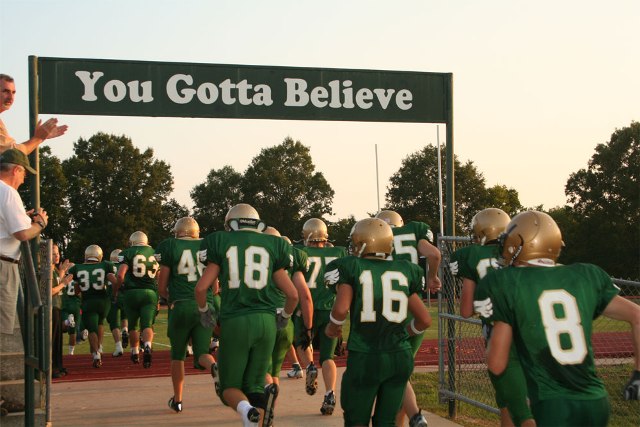 Icebreakers
Back to school time can also be a "get-to-know-you" time; here are a few great icebreaker ideas we have found and love!


With summer vacation and other traveling almost over, check back with us often for new and creative ways to teach & experience creative Bible study lessons!

We pray you, your personal family, and your church family continue to experience God's Word and His presence!

Sincerely in Christ,

Susan <><